Sister Nivedita's life to come alive
Museum at building that housed school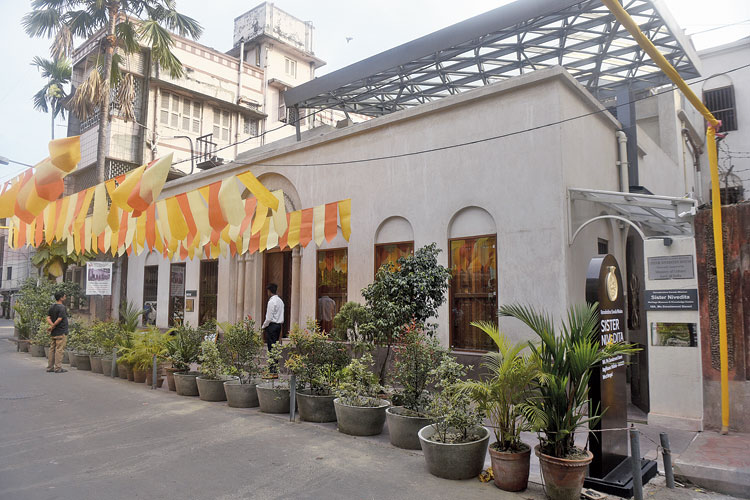 ---
|
Calcutta
|
Published 14.03.20, 09:46 PM
---
16 Bosepara Lane (now 16A Ma Saradamoni Sarani) in Bagbazar is ready once again to relive the days when Sister Nivedita chose this nondescript house to launch her school for girls.
Sri Sri Sarada Ma had performed a puja in its thakurdalan to inaugurate the school, which is now known as Ramakrishna Sarada Mission Sister Nivedita Girls School and is presently at 5 Nivedita Lane.
Swami Vivekananda had sat on a roak (bench) in the first courtyard inside the house with his disciples, which still stands. A tea party with luminaries, including Rabindranath Tagore, Swamiji and Jagadish Chandra Bose, had been hosted by Sister Nivedita here.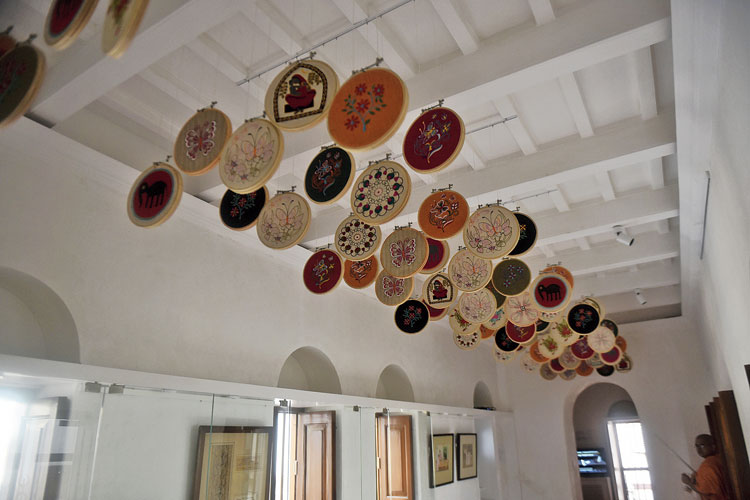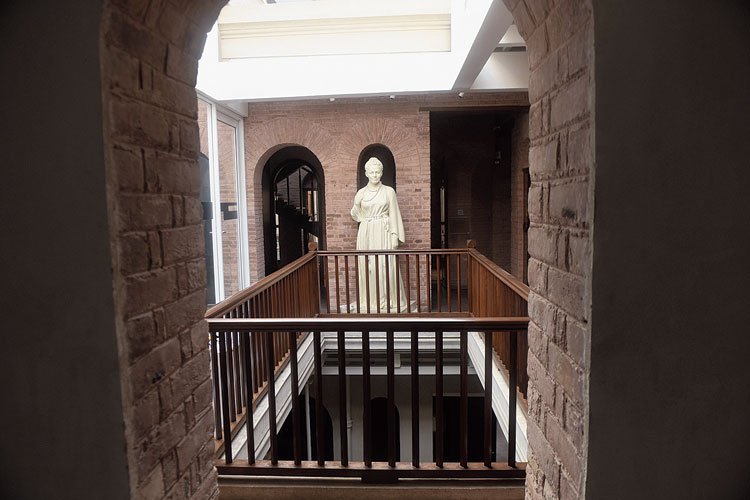 "After the renovation, we started identifying the places within the house where significant events of Sister Nivedita's life took place and how she lived and used the house. It was only after that we decided on displaying the objects and artefacts. The renovated house was adapted for the purpose of having a museum, like covering the open courtyard with a canopy," said Pravrajika Asheshaprana, a member of the museum's advisory board.
The museum will be open for the public from March 20 on Fridays, Saturdays and Sundays from 11am to 4pm. "Small groups of 20 to 25 people will be allowed inside, one at a time, because it is a small place," Asheshaprana said.
The house at 17 Bosepara Lane, where the school shifted for some time, has been partially acquired. The place is a declared heritage site.
"There is a plan to acquire 17 C and D too. Sister Nivedita had said there would be 'not less than university settlement'. So we are thinking of starting an education system there involving the seniors and the young generation," Asheshaprana added.
The museum, designed by Abin Design Studio, uses technological interventions like augmented reality to bring Sister Nivedita's life alive.
The first courtyard recreates Swamiji and his disciples sitting on the roak exactly the same way as is shown in a photograph from those times.
Gallery One, which has Nivedita's study, has a virtual hologram that shows her profile sitting at her desk drawing the symbols and motifs found in her diary and notes. A wall painting on the first floor depicting eight significant events of her life is explained through a touchscreen. A phygital book, an audio-visual room, a bioscope and a digital bookshelf are some of the other technological interventions made to make the museum modern and interactive.
Such vignettes from the era come alive as one strolls through the two-storied house that is now Sister Nivedita Heritage Museum and Knowledge Centre. It will be inaugurated on Sunday by M. Lakshmi Kumari, director, Vivekananda Kendra Vedic Vision Foundation.
The house at Bosepara Lane, where Sister Nivedita lived and started her school, had miraculously survived a demolition spree and was acquired by the state government and handed over to Ramakrishna Sarada Mission in 2013.
Being a Grade I heritage building, restoration started in 2014 according to the norms of the Archaeological Survey of India with funds from the central culture ministry and public donations. After four years of renovation work, the house was inaugurated in November 2017.