Anit Thapa to float new party on September 9
'Many figures from the medical profession, literary field and sports, and intellectuals will be present during the launch'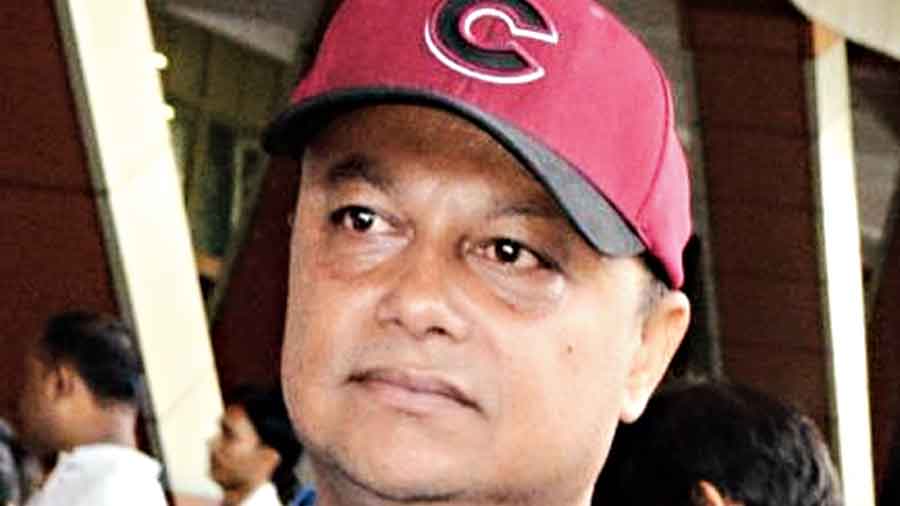 ---
Darjeeling
|
Published 28.08.21, 02:23 AM
|
---
Anit Thapa on Friday said he would float a new party on September 9, the announcement coming hours after his resignation from the post of the "general secretary" and the "primary membership" of the Gorkha Janmukti Morcha came to light.
Thapa said: "We today announce that the new party will be launched on September 9. Many figures from the medical profession, literary field and sports, and intellectuals will be present during the launch."
The announcement comes soon after the Bimal Gurung faction of the Morcha made public Thapa's resignation as the "general secretary" and from the "primary membership" of the party on July 16.
The date of resignation has bemused many as it was on July 16 that majority of the leaders in Thapa's camp had selected him as the "working president" of the faction. A day earlier, Binay Tamang had quit as the president and as a primary member of the same faction.
"The fact that Thapa was selected as the acting president on the same day he resigned from the party defies logic," said a hill politician.
Thapa had addressed the resignation letter to Satish Pokhrel, a vice-president of the faction.
Thapa admitted that he had quit the Morcha. "In fact, I sent a copy of the resignation letter to Calcutta High Court," said Thapa.
According to the hill leader, it was decided by leaders associated with him that they would float a new party in the coming days.
"However, since there is a case in Calcutta High Court, I wanted to inform it (about my resignation) so that there are no obstacles in forming a new party," Thapa said without directly explaining why he had to quit the party the very day he had been appointed as the acting president.
A case is pending in the high court over the recognition of the true representative of the Morcha. Binay Tamang formed a faction of the Morcha in 2017 after Bimal Gurung had gone into hiding during the violent statehood agitation in the same year.
During the 2019 Lok Sabha polls and 2021 Bengal Assembly elections, the high court had allowed the factions to describe themselves as "Binay faction" and "Bimal faction" of the Morcha at the hustings.
A final judgement has not been delivered yet in the case.
With both Binay Tamang and Anit Thapa resigning and the latter set to float a new party on September 9, it is now certain that there will be no challenger for Bimal Gurung's claim to be the president of the Morcha.
Edwards
Ajoy Edwards, who had not yet "officially" resigned as the GNLF's Darjeeling branch committee president was removed from the party's official WhatsApp group on Friday.
Earlier, Edwards had created his media WhatsApp group after a rift between him and GNLF president Mann Ghisingh had surfaced.