Tryst with senses in open air
A 2.5 acre plot will offer lots of activities for children with special needs

---
---
Eighteen months from now New Town should open doors to a park exclusively for special children. Named Sensory Park, the project will come up near the Owl More. The Telegraph had announced plans for the same in the article "Park to play with the senses" published on July 17, 2017 but last week work on the project began.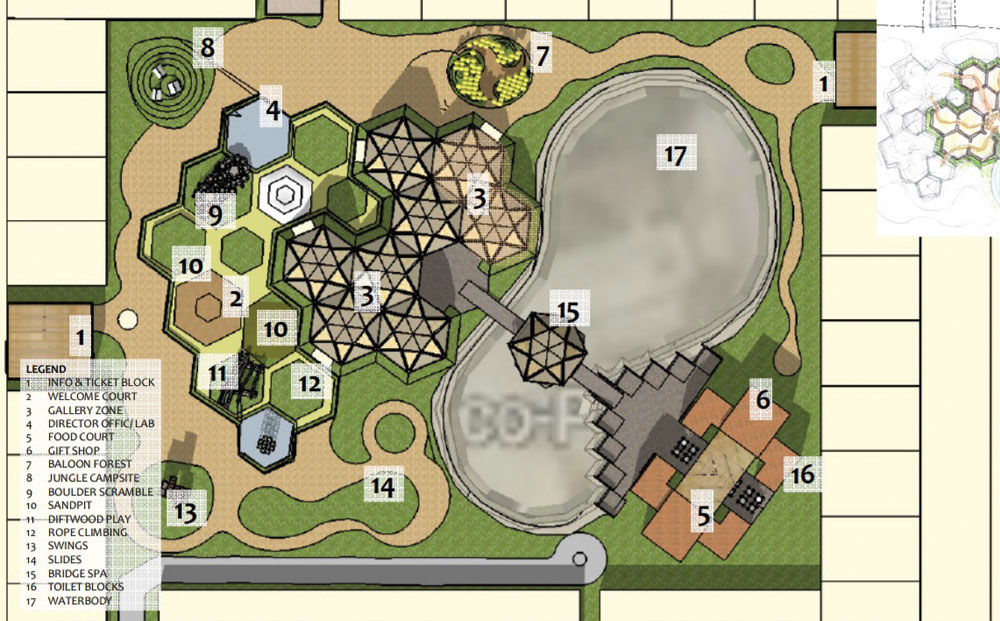 "We had announced a nation-wide contest to choose the architect to build this park and have chosen Calcutta-based Anindya Basu & Associates," said Debashis Sen, chairman cum managing director of Housing and Infrastructure Development Corporation (Hidco), that will be in charge of the space.
The 2.5 acre plot will offer lots of activities for children with special needs. Swings that can be safely latched on to wheelchairs, see-saws with seat belts to ensure one does not fall off, signage and markings in Braille for the visually impaired…
"There will also be aroma-based quizzes for the visually impaired where they would have to identify items based on their smells," said Sen. He also mentioned a balloon forest. "This section will have lots of waist-high flexible sticks with sturdy balloons attached on top. One would encounter the balloons and make one's way through them to reach the other side."
Just like in a children's park adults are not allowed unless accompanied by a child, the authorities are planning similar entry rules for this park.
"This is a wonderful idea and my son will be delighted to know that the authorities are thinking of people like him, but what these children need is inclusion. My son wants to mingle with the mainstream and the mainstream needs to mingle with them to learn to treat them respectfully," says a BL Block-based father of a boy with cerebral palsy. Entering a museum in Santiniketan recently, the family needed help with the boy's wheelchair but college students flatly refused to help. "A German national came and lent us a hand," he says.
The parent adds that these days many parks and museums install ramps at entrances just to tick a box. "In reality, the ramps are so steep that wheelchairs cannot be pushed up without a struggle. The other day we went to a New Town hotel where they proudly claimed to have toilets for the differently-abled. But the toilet was so small the wheelchair wouldn't enter."