Satabdi Roy sees betrayal in trail zones
Trinamul sources said Satabdi retained the Birbhum seat with a margin of around 89,000 votes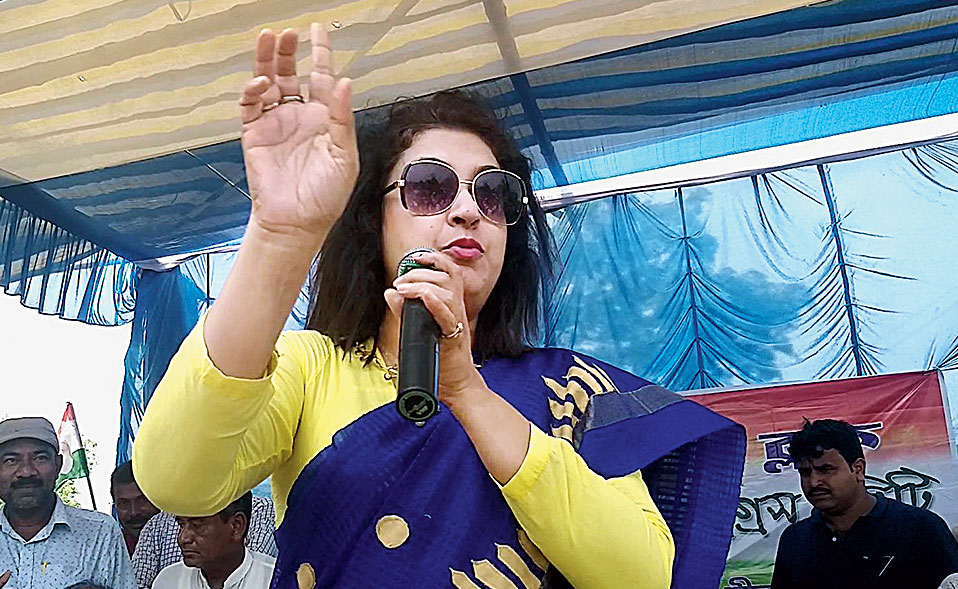 ---
---
Birbhum MP Satabdi Roy on Thursday alleged that she had been betrayed by a section of Trinamul leaders and workers in Assembly segments where she trailed her BJP rival.
"Thousands of party workers attended our rallies, but this did not translate into votes. Many people who did not vote for me are here. It did not affect my victory but it is not fair. You may join another party anytime. But don't betray the party after carrying its flag in campaign rallies. God does not forgive betrayers," Satabdi told a rally in Sainthia, where she trailed by over 200 votes in the Lok Sabha polls.
Trinamul sources said that although three-time MP Satabdi retained the Birbhum seat with a margin of around 89,000 votes, she trailed in four Assembly segments — Sainthia, Rampurhat, Dubrajpur and Suri. In Sainthia, Satabdi got 215 votes less than the BJP's Doodh Kumar Mondal.
"I assure you every time but you are not assuring me. I want to know where did all the votes go? You the people of Sainthia are not among those who ensured my victory. I saw several blue cycles here and I know you cast votes for the BJP riding them," Satabdi said.
Trinamul leaders said the blue cycles had been given to high school students under the Sabuj Sathi scheme, one of chief minister Mamata Banerjee's pet projects.