Salt Lake Laughing Club's tribute to Netaji
Cultural programmes at their regular venue FE Park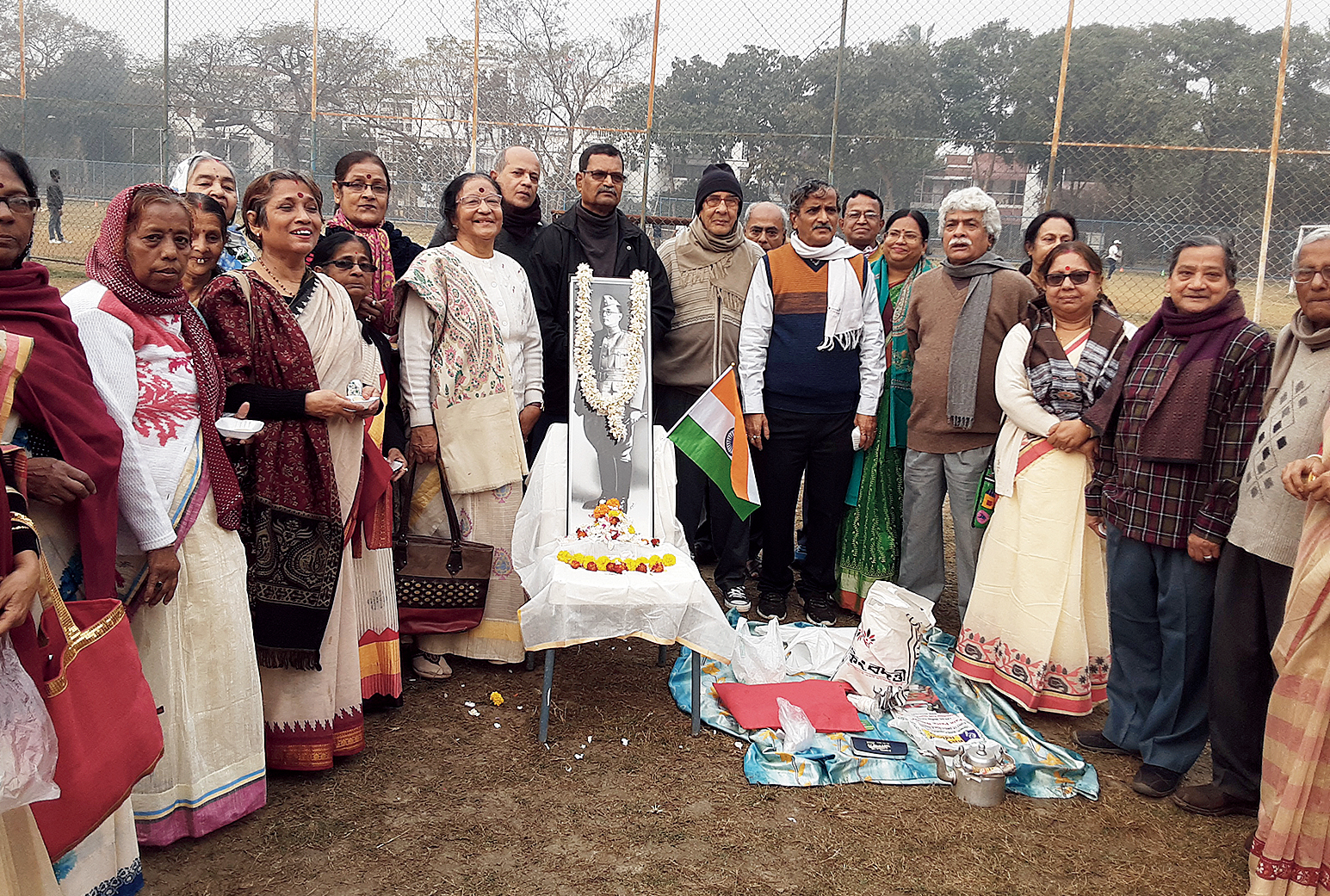 ---
---
Salt Lake Laughing Club marked the birth anniversary of Netaji Subhas Chandra Bose with cultural programmes at their regular venue FE Park.
They began with a chorus of Oi mahamanab ashey followed by Mandira Mukherji Dandapat's recitation of the poem Netaji Tomake Chai. Namita Dutta and Dilip Karmakar recited self-composed poems and Indira Banerjee paid tribute through Tagore's poetry and songs. Soumitra Mondal and Manisha Mondal presented a patriotic song Muktiro mandiro sopano toley.
"I came to know of this programme only two days ago but I knew exactly what I would perform," said Rabindrasangeet singer Swapan Chatterjee. "I unearthed a rare song from my father-in-law's collection — Jai jai Netajir jai — and recalled the tune with the help of my wife. We used to sing this song in our school days and I feel no celebration of Netaji's birth anniversary would be complete without this number."
"We must celebrate Netaji's birth anniversary not just for our sake but also to teach the next generation," said Rama Banerjee.
There were speeches by Sujit Gupta, Muktikam Saha and Ratikanta Dandapat, secretary of the club, who added that besides laughter therapy, the group also prays, performs exercises and pranayam etc. "And we allow no holidays. We meet every day," he said.