Report nails repair agency for collapse
Whether any action would be taken against the agency has not been specified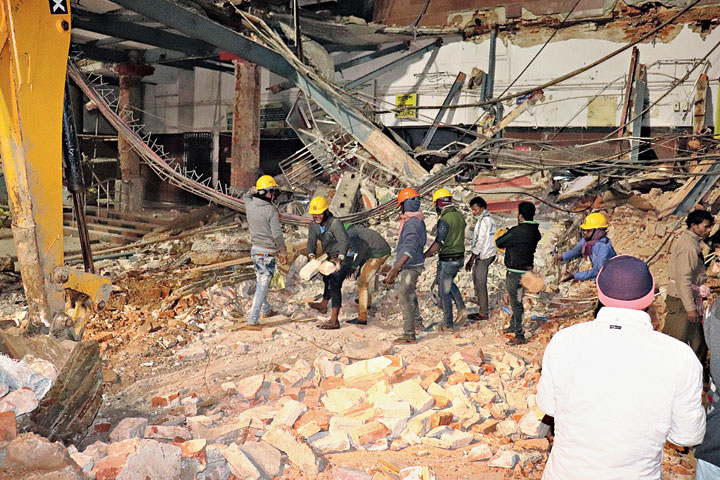 ---
Burdwan
|
Published 25.01.20, 07:46 PM
|
---
A report of the three-member committee, which was formed to inquire into the collapse of a portion of the Burdwan railway station on January 5 night, has blamed the agency involved in the repair of the 166-year-old structure for the accident.
"The three-member committee has finalised its report and submitted it at the divisional (Howrah) office. In their report, the committee fixed responsibility (for the accident) on the agency engaged in the repair job," Nikhil Kumar Chakraborty, the chief public relations officer of Eastern Railway, said.
"The committee has given two suggestions in its report. It has asked us to conduct a health audit of the station building and to replace portions of the building that have either lost or will soon lose its codal life," Chakraborty said.
In railway parlance, codal life is defined as the "useful life of assets" or the maximum period of time that an asset is expected to be used.
Chakraborty, however, did not specify whether any action would be taken against the agency.
The portion of the station building had collapsed on January 5 night, killing a person and injuring another.
Several officials and engineers alleged the ongoing renovation of the old station building had been initiated without a health audit of the structure. They said that "proper precautions" had not been taken before starting the repairs.