Repellent-resistant mosquito in north Bengal
In Darjeeling, Jalpaiguri and North Dinajpur, elephantiasis beats insecticides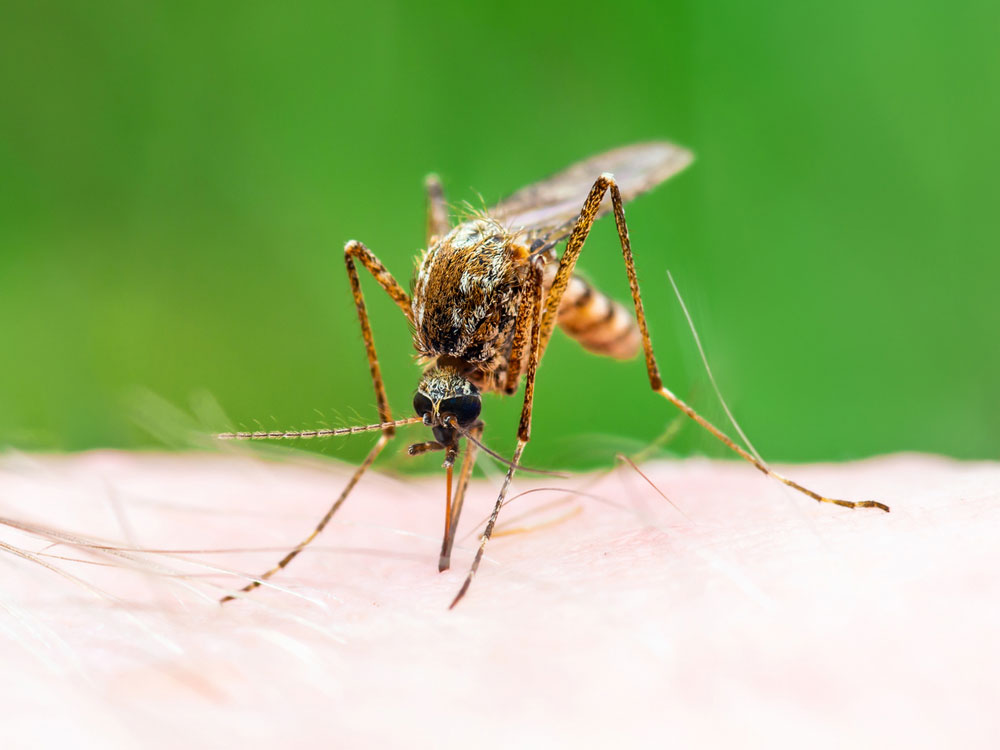 ---
New Delhi
|
Published 01.06.19, 08:59 PM
|
---
In at least three north Bengal districts, mosquitoes that spread the parasitic worm that causes lymphatic filariasis, or elephantiasis, show resistance to insecticides used by public health authorities to curb mosquito populations.
Scientists at the University of North Bengal have called for intensified surveillance after they detected samples of the Culex quinquefasciatus mosquitoes from Darjeeling, Jalpaiguri and North Dinajpur showing resistance to four classes of insecticides — organophosphates, carbamates, synthetic pyrethroids and DDT.
Insect biologist Dhiraj Saha and his students collected field populations of Culex mosquitoes from April to November 2018 from eight densely populated sites in the three districts. All mosquito populations they sampled were found resistant to DDT.
"The resistance patterns we see suggest that existing mosquito-control strategies will not work for too long," Saha told The Telegraph. "They might work in some places, but authorities need to immediately devise alternative and area-specific control strategies."
The results of their study were published this week in the journal PLOS One.
The culex mosquito spreads the worm called Wuchereria bancrofti that causes lymphatic filariasis, which is locally transmitted in more than 20 states across India. Although the infection is not life-threatening, it can make people feel ill and cause disfigurement through build-up of fluid in lymphatic vessels.
The Union health ministry has periodically announced its intention to eliminate filariasis through a mix of efficient diagnosis and anti-filarial treatment to affected patients and the control of Culex populations, but the elimination goal remains unachieved.
Now, the researchers have found samples of mosquitoes from eight sites from the three north Bengal districts resistant to synthetic pyrethroids — permethrin, deltamethrin and lambdacyhalothrin — and other insecticides.
They found that the standard dose of permethrin was able to kill less than 60 per cent of samples of wild Culex mosquitoes collected from two sites — Fulbari and Dhugpuri — in Jalpaiguri and two sites — Bidhannagar and Shivmandir — in Darjeeling district. The standard dose can kill 100 per cent of susceptible (non-resistant) mosquitoes.
Although samples of mosquitoes from Jalpaiguri were more susceptible to permethrin than at other sites, the samples displayed higher levels of resistance to the other two synthetic pyrethroids.
The scientists say the emergence of resistance to pyrethroids is a major concern because these insecticides are used in long-lasting insecticide-treated bednets. The observed resistance may be the result of the persistent exposure of mosquitoes to repellants, coils and oils that also contain pyrethroids, they said.