Raj Bhavan should be no conflict zone: Bengal Governor's comment welcomed by TMC, BJP
Trinamul spokesperson Kunal Ghosh said that he was quite hopeful that the statement would be reflected in the conduct of Raj Bhavan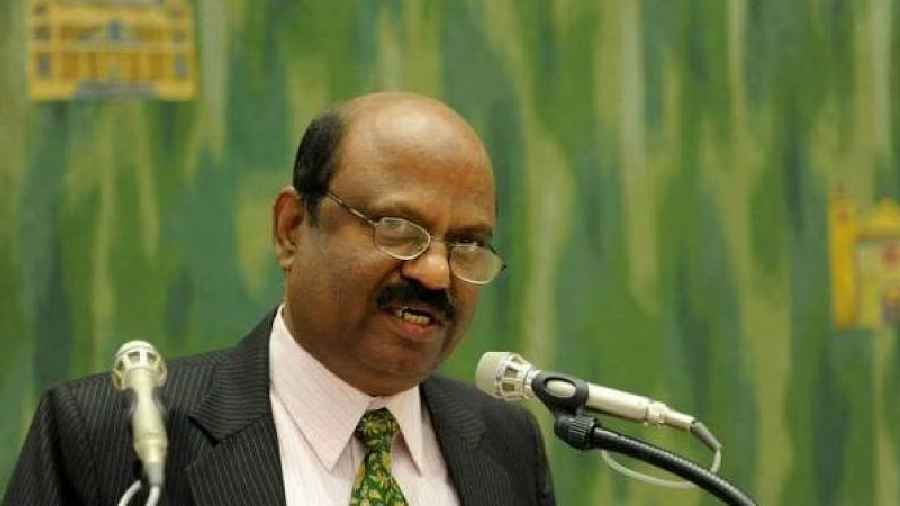 CV Ananda Bose
File picture
---
Calcutta
|
Published 18.03.23, 08:27 PM
|
---
The Trinamul Congress on Saturday welcomed West Bengal Governor Dr CV Ananda Bose's statement that "Raj Bhavan should be a no conflict zone", saying that the idea should also be reflected in the conduct.
The BJP too welcomed Bose's view but expressed apprehension on how much the ruling TMC would allow the Governor House to continue thinking in the same manner.
TMC spokesperson Kunal Ghosh said that he was quite hopeful that the statement would be reflected in the conduct of Raj Bhavan.
"We must not forget that Raj Bhavan is not controlled from outside, but by the governor. We expect Raj Bhavan to play a neutral role... We welcome the Governor's statement," Ghosh told PTI.
Addressing a programme in New Delhi organised by a leading daily on Friday, Bose said, "In my opinion, in place of confrontation there should be conciliation. Antipathy should be replaced by empathy and passion should be tempered with compassion. Always a middle path seems to be better for society. A Raj Bhavan should become a no-conflict zone." Senior TMC leader and minister Shashi Panja also said she respects Bose's opinion.
Describing Raj Bhavan as a "neutral place", BJP senior leader Rahul Sinha welcomed Bose's views.
"The TMC has been trying to malign Raj Bhavan politically. The ruling party thinks that the Raj Bhavan would keep silent even after seeing its wrongdoings," Sinha said.
BJP leader and MLA Agnimitra Paul said that she wished Bose would continue thinking in the same manner in the coming days.
"This statement can be true for any other state of India, but not for West Bengal under the rule of Mamata Banerjee. They (TMC) cannot expect the opposition to keep mum seeing them cheating the common people in the name of giving them jobs, hiding the number of children's deaths due to Adenovirus," Paul said.
The fashion-designer turned politician said there was a conflict between Raj Bhavan and the state government when Jagdeep Dhankhar, the predecessor of Bose, was the governor because he spoke out.
Dhankhar has had several run-ins with the Mamata Banerjee government over various issues including the appointment of vice-chancellors of state universities and asking the chief secretary and the police chief to appear before him.
Bose, who took oath as the Bengal Governor in November last year, has said the differences between the Raj Bhavan and the state government should not be seen as a conflict but as a "difference of opinion" as both are complementary institutions.
Except for the headline, this story has not been edited by The Telegraph Online staff and has been published from a syndicated feed.