Puja pause on bridges
Work to shed excess load put off over congestion fears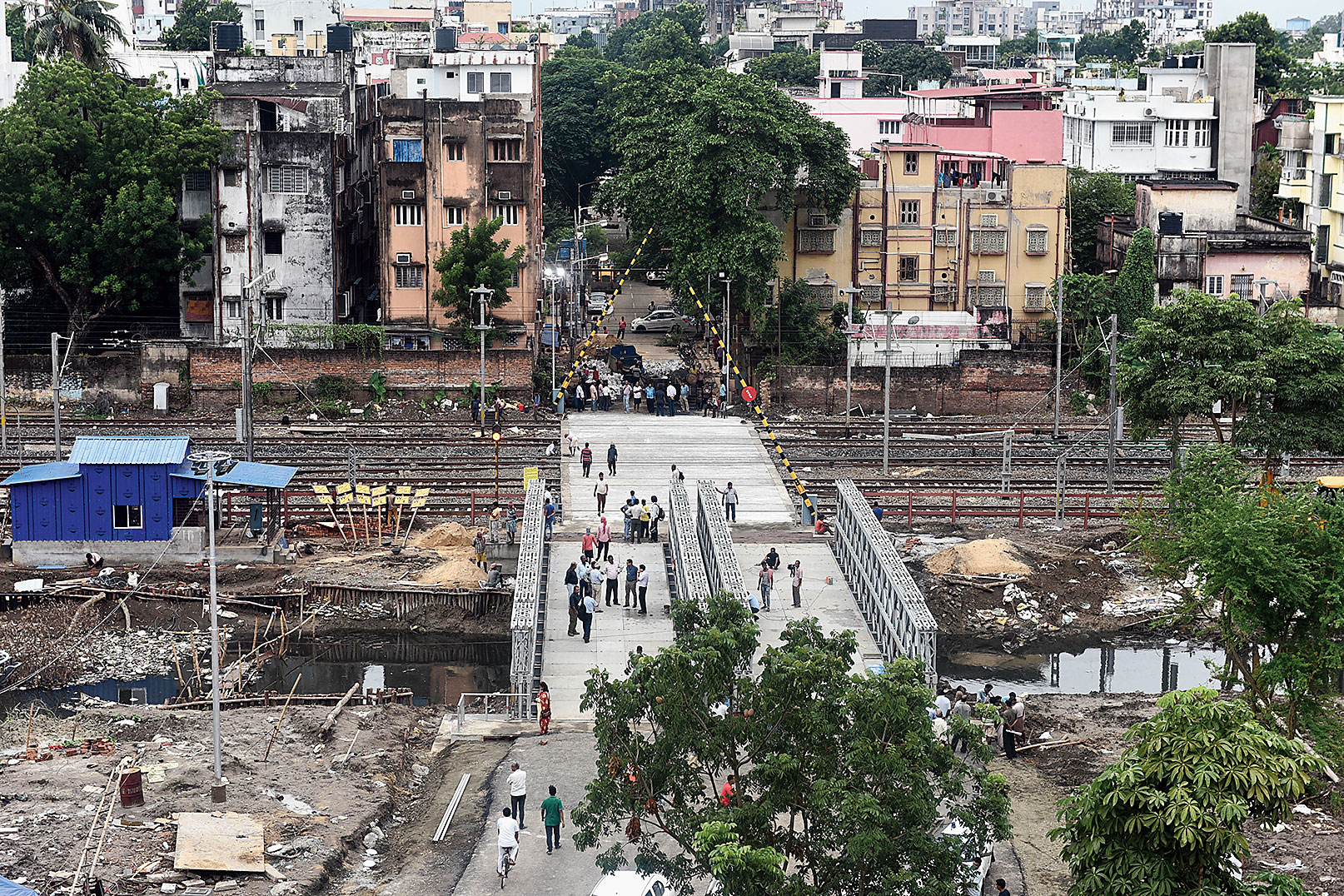 ---
|
Calcutta
|
Published 28.10.18, 07:49 PM
---
The Public Works Department has failed to lighten bridges with load more than the design parameter as it could not get traffic blocked in the festive season, sources said.
"We are yet to start the work on majority of the bridges where excessive dead-load has been reported. It was not possible to undertake the work during the festive season as getting traffic blocked on the bridges could have led to severe congestion and harassment of common people," said a senior government official.
PWD secretary Arnab Roy had issued an order on September 10 asking officials to shed load within 10 days from all bridges where the bituminous layer was more than the design parameters.
As the order has not been complied with — more one-and-a-half months have passed since the order — questions have been raised. "It is surprising that the work was not completed on time despite knowing that excessive dead-load on the structure was one of the major reasons behind the collapse of the Majerhat bridge," said an official.
Sources said the PWD maintains about 1,400 bridges across the state and 15 to 20 per cent of them needed shedding of load immediately as layers after layers of bitumen were laid without removing the older coats, leaving the structures vulnerable.
An official said the PWD had laid stress on shedding load from key bridges like the Sukanta Setu, Belgachia bridge, Tallah bridge and Bally bridge in Calcutta at the earliest. Work on the other bridges could be taken up later.
Most bridges were built more than 50 years ago and have excessive bituminous load, sometime 25 to 30 inches thick, a PSWD report says.
"We are trying to start the work at the earliest. But there are questions whether we could get traffic blocked before Diwali," said a PWD official.
Senior government officials said the PWD should hold meetings with police to ensure that they get traffic blocked for removing deadload from the bridges.
"Even a five hour block from midnight will be helpful as the department can remove the older layers of bitumen in first three days by deploying more machines and manpower. Relaying of surface does not take much time on a bridge as it does not involve preparing the base by laying sand and stone chips, a process that must be followed in laying roads on the ground," said a source.