Presidency plans to honour alumnus Abhijit Banerjee
VC Anuradha Lohia said Banerjee's name would be added to the great wall of fame in the main building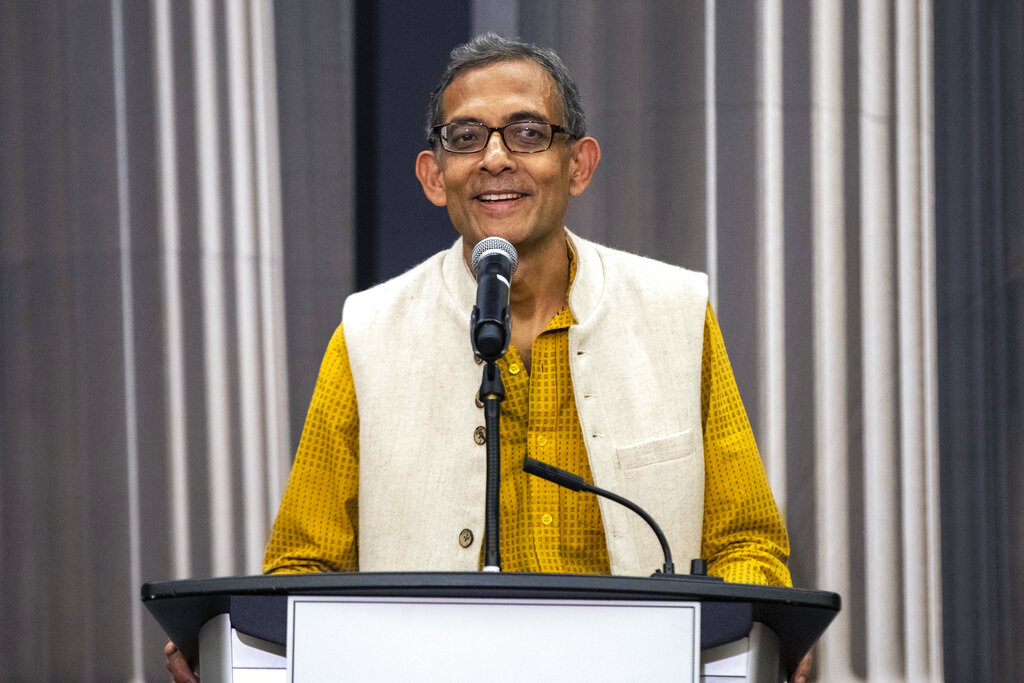 ---
Calcutta
|
Published 16.10.19, 12:11 AM
|
---
The governing board of Presidency University will meet soon to decide how to felicitate Nobel-winning alumnus Abhijit Vinayak Banerjee.
The date of the meeting would be decided once the university reopened after Puja vacation, Presidency vice-chancellor Anuradha Lohia said.
Several initiatives have been lined up to honour Banerjee, a university official said.
"We are planning to add the Nobel laureate tag to the display board in the corridor of the economics department that features Abhijit Vinayak Banerjee. The one on Amartya Sen mentions Nobel laureate," the official said. "The meeting would decide whether we can add the tag only after he has received the award in December or after Monday's announcement itself," said the official.
VC Anuradha Lohia said Banerjee's name would be added to the great wall of fame in the main building. The board set up ahead of the university's bicentennial celebrations in January 2017 features the names of eminent students and teachers of Presidency.
"Banerjee's name will be the 101st addition to the list. We have heard that he could come to Calcutta on October 23. I will find out from him whether he has any such plans. If he confirms and agrees then we can organise a felicitation," Lohia said.
The wall mentions Amartya Sen, the other Nobel recipient from the campus.
Presidency registrar Debojyoti Konar said the university's planning and development committee would meet this week to decide how the name could be added to the wall.
Another university official said the Ford Foundation International Professor of Economics at MIT could be felicitated at this year's convocation ceremony.
"We could confer a DLitt on him during the convocation. All these issues would be decided at the meeting of the governing board," said the official.
Presidency University had conferred an honorary DLitt (honoris causa) on economist Amartya Sen at a special convocation in January 2016.
Mousumi Ghosh, the head of the economics department, said they were also planning some events to celebrate Banerjee's achievement.
Sugata Bose, the chairman of the Presidency mentor group set up in 2011 of which Banerjee was a member, said the economist had made immense contributions to what the new curriculum at Presidency should be.
"As soon as I was asked to form the mentor group and given a free hand to select members, I thought of Abhijit in economics and Ashok Sen in physics. Some of our discussions in Presidency mentor group were the most rewarding, thinking about what academic excellence should look like," said Bose, whose paediatrician father had been Banerjee's doctor.