Prahlad Singh Patel cites article 370 as a lesson in 'patience'
The reference comes at a time many in the hills are getting restless with the BJP for its failure to execute the region's two key demands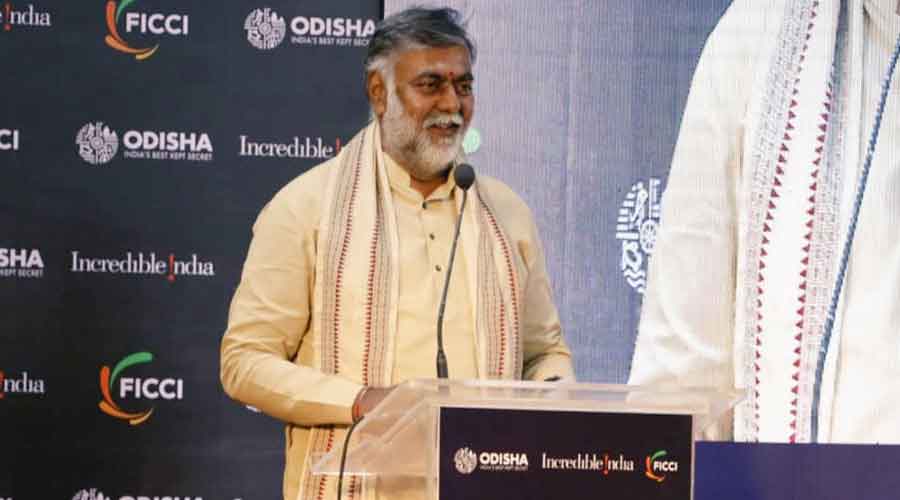 ---
---
Prahlad Singh Patel, the BJP in-charge of north Bengal for the state polls, on Monday cited the abrogation of Article 370 in Jammu and Kashmir to advise hill residents to be patient about tribal status for 11 communities and a permanent political solution for the region.
The reference comes at a time many in the hills are getting restless with the BJP for its failure to execute the region's two key demands.
Patel said: "When the (party in the) Centre and state will be the same, the old issue can be resolved. For this, I want to provide an example. To remove Article 370, we struggled for long." He brought up Syama Prasad Mookerjee's differences with then prime minister Jawaharlal Nehru over Article 370 and said "it took 50 years" to remove it.
Patel, flagging off his party's Parivartan Yatra from Kalimpong, then spoke at length about Mookerjee's life, his differences with Nehru on the special status for Jammu and Kashmir, and his subsequent death in Kashmir after being arrested for visiting without obtaining permanent travel permission.
He added that the Article 370 was an example to drive home the point that Narendra Modi was a leader who would deliver.
This time, many in the hills have started piling pressure on the BJP to come up with something concrete before the upcoming Bengal elections.
Bimal Gurung's Gorkha Janmukti Morcha, an ally of the BJP for 13 years, recently dumped the saffron party alleging that it had done little to fulfil their election promises.
The demand for a separate administrative unit for the Darjeeling region was first raised in 1907. The BJP, however, has not explicitly talked about a separate state of Gorkhaland but come up with a term "permanent political solution" leaving it open to all types of interpretations.
However, the clock is ticking for the BJP as the next budget session is scheduled to start from March 8. The model code of conduct is also expected to be enforced soon in Bengal. Once the code is enforced, no new announcement can be made for any poll-bound state.
Obliquely addressing the restlessness of hill leaders, Patel said: "I want to remind those who are impatient that the struggle can be long."
While there are no clear indications on whether the two major issues of the region will be fulfilled before Bengal votes, Patel said that his year-old promise to hold a national culture festival in Bengal was being fulfilled.
The three-day Rashtriya Sanskriti Mahotsav started at Raj Bhawan in Darjeeling from Monday. The first leg of the event was held at Cooch Behar from February 14 to 16 and the final leg will be held in Murshidabad on February 27 and 28. Bengal governor Jagdeep Dhankhar will be the chief guest at the closing ceremony of the Darjeeling event.