PM politicises jawan deaths, says Mamata
The Bengal chief minister was addressing a state government event in Howrah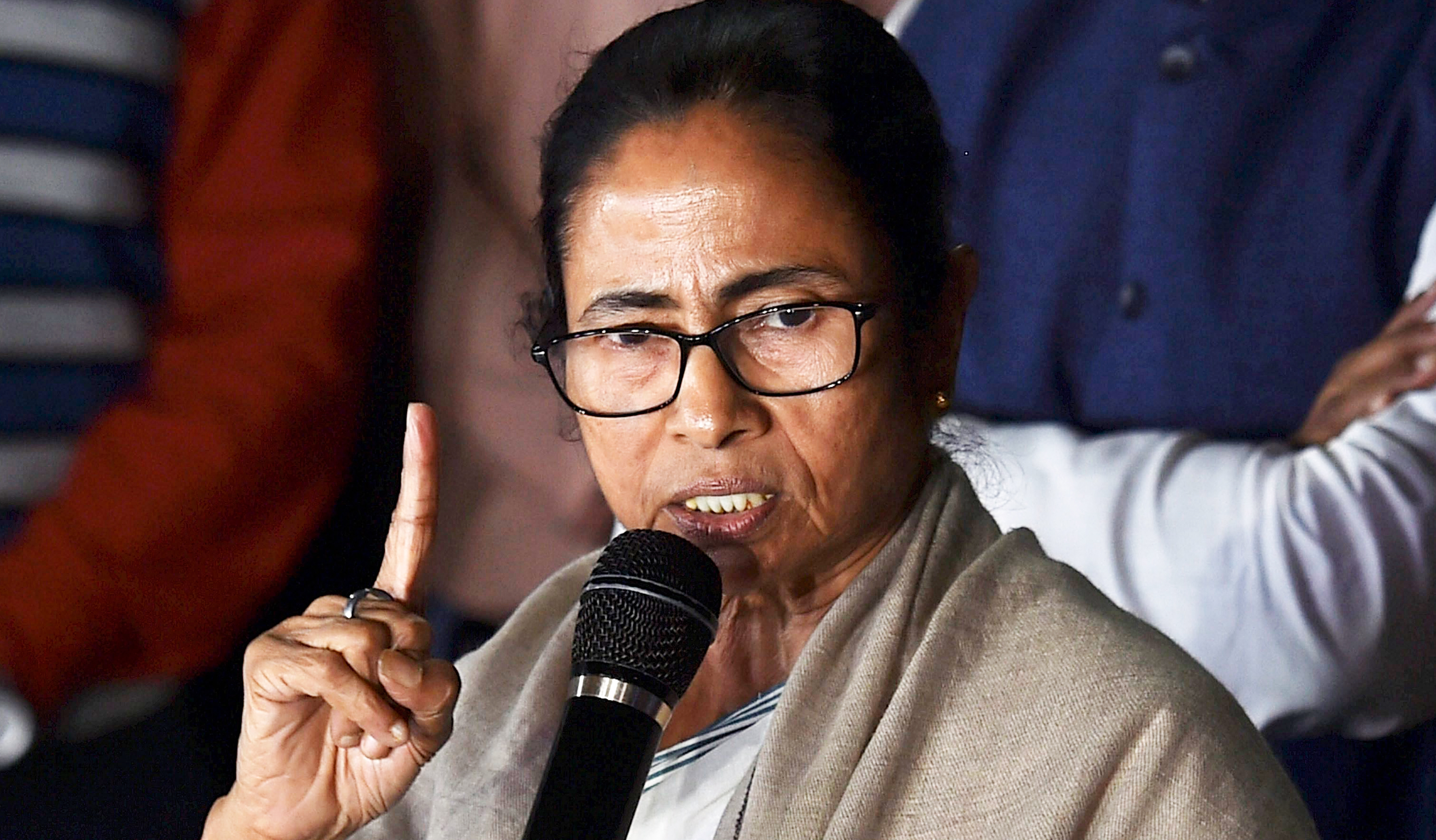 ---
|
Calcutta
|
Published 06.03.19, 08:07 PM
---
Mamata Banerjee on Wednesday accused Narendra Modi of indulging in political opportunism over death of jawans and questioning the patriotism of anybody who criticised the Prime Minister or his government.
Addressing a state government event in Howrah, the Bengal chief minister alleged that Modi had little to show by way of performance in five years and that was why he was trying to create a war-like atmosphere ahead of the Lok Sabha polls.
"What is the point of trying a medicine after it's past its expiry date? You have done nothing in the past five years and that is why you now need to show guns, bombs, missiles and blood of jawans. You should be ashamed of this opportunistic politics over the death of jawans," said the Trinamul Congress chief, two days before the launch of her general election campaign in Calcutta.
Mamata said Modi only craved publicity, enough to personally inaugurate toilets, and accused him of manipulating data to cover up economic "disasters" during his tenure.
Sources said the Trinamul chief's address set the tone for the launch of her campaign for general election on Friday.
A procession of the party's women's wing will be held from Shraddhananda Park to Park Street in Calcutta to commemorate International Women's Day on Friday.
"She likes that date and had launched her campaign for the 2014 Lok Sabha elections and the 2016 Assembly polls on March 8," said a senior Trinamul leader.
Making a distinction between the Centre and the armed forces — a line Modi and his party have allegedly been trying to blur in the run-up to the polls — Mamata said: "We are one with the army, the navy, the air force."
"We are with the country. We are with the people. We are with harmony. We are with unity. We are with education. We are with civilisation. We are with culture. We are not with Modibabu. We are not in favour of the Modi raj. Clear as daylight," she added.
Repeatedly referring to Modi as "Gabbar Singh", the antagonist of the 1975 Bollywood classic Sholay, Mamata accused him of unleashing a "reign of terror" in the country.
"We have seen many governments, but we have never seen such a Prime Minister," she said.
Mamata alleged that BJP leaders regularly ran searches on Google to check her religious background and asserted that her religion was "humanism", which she said the "bloodstained" saffron camp would not understand.
The chief minister said whenever questions had emerged on Modi and his government's policies or claims, there were efforts to silence the voices by branding them as "Pakistani".
"Anybody who questions them is Pakistani, they are the only Hindustanis. Questioning them results in your patriotism being questioned," Mamata said in an apparent reference to the BJP's attacks on her and other Opposition leaders who sought actual details and the fatality count of the IAF air strike in Pakistan's Balakot.
Mamata said she did not need lessons on patriotism from Modi and the BJP.
"Stop lecturing us on patriotism. We don't need to learn it from you. None of us is with this if it is talikabhukto (blacklisted) Modi government," she said.
"We will remove them. If we are to save this nation, they must be defeated," she added.