Planters slam Ajoy Edwards's 'BloodTea' campaign
No body has done more damage to the industry than what Ajoy Edwards has done for his own political interests, said a Darjeeling Tea planter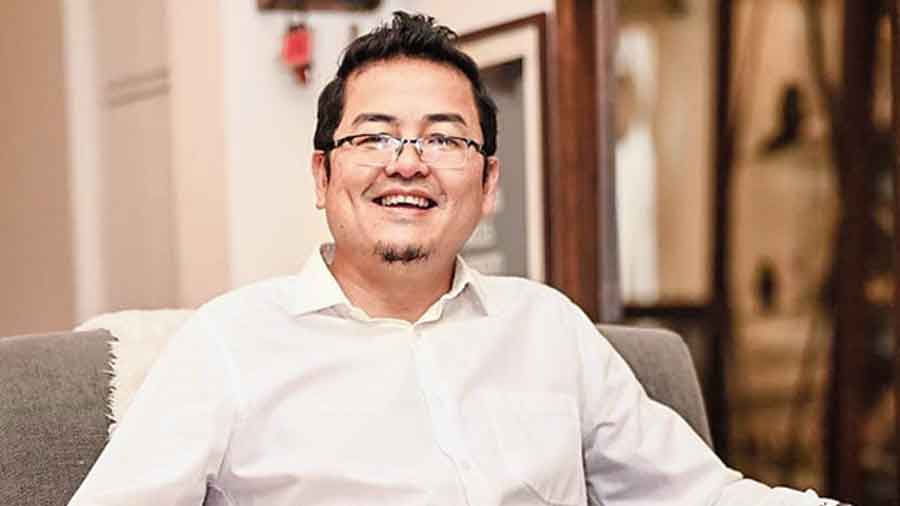 ---
Darjeeling
|
Published 26.09.22, 01:18 AM
|
---
Darjeeling Tea planters are up in arms against Ajoy Edwards, the president of the Hamro Party, for having started the "BloodTea" movement against the produce and have requested the Bengal government to take serious note of the "false" campaign.
"No body has done more damage to the industry than what Ajoy Edwards has done for his own political interests. The state government must take serious note of this false campaign," said a Darjeeling Tea planter.
Edwards, who is also an elected member of the Gorkhaland Territorial Administration Sabha, was among those who started the "BloodTea" hash tag campaign after the Darjeeling Tea planters had refused to pay 20 per cent bonus to workers at one go.
Tea planters in the Dooars and the Terai are paying the annual Puja bonus at one go. The "BloodTea" campaign seems to be inspired by the "blood diamond" campaign across the world. The label was given to diamonds mined in war zones and used for negative purposes like financing insurgency and civil wars and invading army's war efforts or a warlord's activities, mostly in African countries.
"Does he even know what is blood diamond. There, workers are exploited but people mining the stone are making all the money. Nine out 10 Darjeeling Tea gardens are in severe loss and distress and yet, we are fulfilling our obligations and have agreed to pay bonus at 20 per cent," said another planter.
Glenary's, a well-known eatery owned by Edwards in Darjeeling, had also decided to stop selling Darjeeling Tea as a mark of protest from Friday.
Industry veterans have said the average price of Darjeeling Tea is not even Rs 700 per kilogram."Four-hundred cups of Darjeeling Tea can be made from a kilo. This means on an average, a producer is getting Rs 2 per cup. He (Edwards) probably buys tea at the rate of 5 per cup but at his café, he sells it for more than Rs 100 per cup," claimed another planter.
"Places like Glenary's and other retailers are making money while the producer bleeds and you're calling blood tea?" retorted an angry planter.Edwards declined comments on the planters' allegations and criticism. Darjeeling currently produces around 7.1 million kg of made tea and nearly 60 per cent of the produce is exported. Exporters, however, said the European and Japanese markets, which are the major destinations of Darjeeling Tea, are not in the pink of health.
"He has done great damage by trying to portray a negative image abroad. The need of the hour is to increase the market but in the garb of helping the labourers, he is destroying the industry and the interest of the workers in the long run. People like him must be exposed," said the planter.