Plain-paper ease for Amphan pleas
Printed application forms will no longer be needed for compensation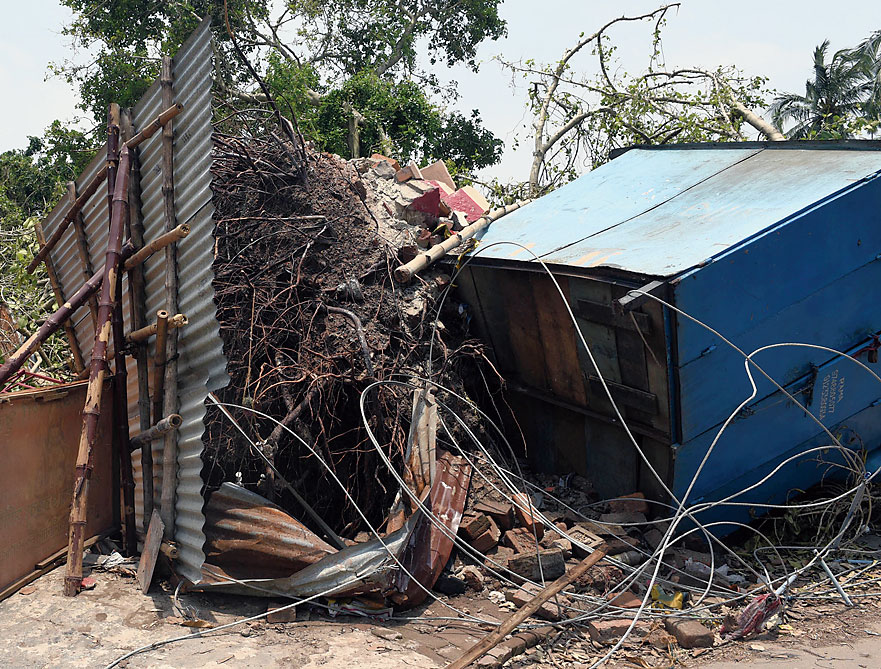 ---
|
Calcutta
|
Published 28.06.20, 03:43 AM
---
The Bengal government has done away with printed application forms and allowed people to apply for compensation by giving their details on plain paper amid growing complaints of graft in Amphan relief.
"A simple plain paper application would be treated as a valid application for consideration...an organised application process on pre-printed form should not be encouraged," reads the order issued by chief secretary Rajiva Sinha on Friday.
Sources said this was one of the state government's many steps to ensure no genuine victim of the May 20 cyclone is deprived of compensation following reports of anomalies and political bias from East Midnapore, North and South 24 Parganas and Howrah.
"The chief minister (Mamata Banerjee) received 2,100 such complaints. District authorities are receiving thousands of complaints against the ruling party-led gram panchayats, all alleging that genuine victims were denied compensation," said an official.
For example, about 5,000 villagers of a gram panchayat in Patharpratima in South 24 Parganas had gheraoed the pradhan recently, alleging that names of only 600 people figured on the list of beneficiaries for government compensation when dwellings of more than 7,000 people were razed.
"Allegedly, even these 600 beneficiaries were close to the ruling party leaders and their homes suffered no major damage," said a source.
Apparently, the state government is trying hard to undo the damage even as Opposition parties are leveraging people's anger to penetrate Trinamul strongholds ahead of the Assembly election in 2021.
Sources said that the state government decided to accept plain paper applications in an attempt to uproot corruption at the grassroots.
A senior government official said it was observed that whenever villagers were asked to fill in printed forms for applications under government schemes, allegations of corruption cropped up. Either people with political backing take away all the forms, or villagers find their bureaucratic language hard to understand.
Chief secretary Sinha asked authorities to verify each application physically. He said that the list of beneficiaries should be rectified by the task force set up at block levels.
Sinha's order stated the entire exercise should be completed by July 2 and a compliance report sent to Nabanna.
Sujan Chakraborty, CPM MLA from Jadavpur wrote a letter to the chief secretary pointing out that lists of beneficiaries were not put up at BDO offices so far despite the decision being taken at the all-party meeting held by the chief minister on Wednesday.
A source in Nabanna said lists of beneficiaries were already public in districts. Those who feel deprived can give applications on plain paper. The rectified list will be put up on July 2 at BDO offices.