Pipe sealed for East-West Metro shaft
Water supply hit for metro link work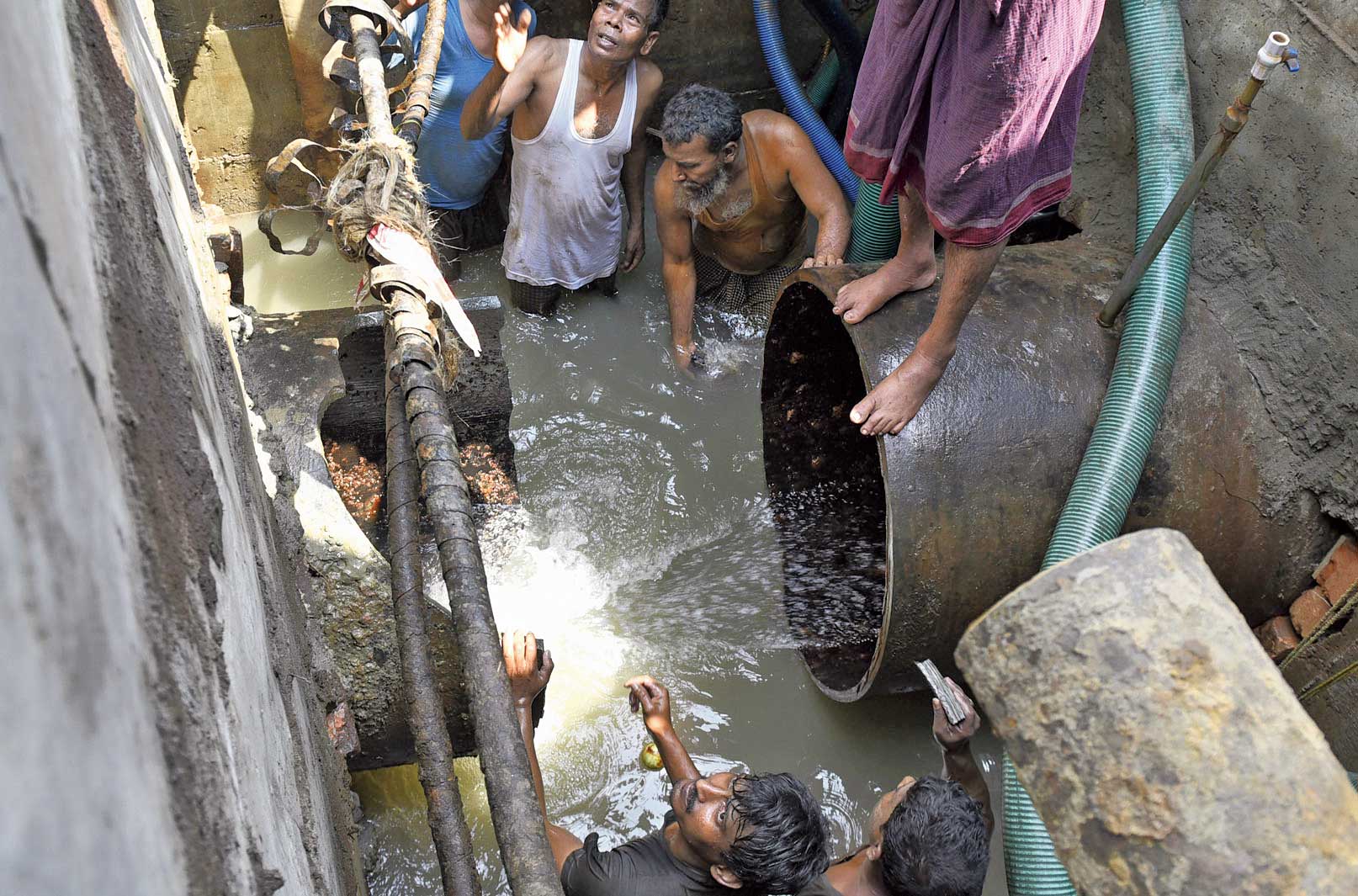 ---
|
Calcutta
|
Published 30.03.19, 08:38 PM
---
A four-decade-old water pipe under Lenin Sarani was sliced from the middle and sealed on Saturday to make way for an East-West Metro evacuation shaft.
The Kolkata Metro Rail Corporation (KMRC), the implementing agency for the Metro corridor from Sector V to Howrah Maidan, decided to build the shaft for emergency evacuation because the East-West Metro stations on either side — Sealdah to the east and Esplanade to the west — are 2.5km apart.
The distance is too long for safe evacuation of passengers in case of an emergency, said an official of the Kolkata Metro Rail Corporation (KMRC). An evacuation shaft is usually built when the distance between two stations is more than a kilometre.
The shaft at Wellington Square under Lenin Sarani is part of the Sealdah-Howrah Maidan section of East-West Metro. It is likely to begin operation in 2021.
The East-Wetro Metro line runs about 59ft below the ground.
More than half of Calcutta did not get their daily water supply for most of Saturday because of the work on the pipe under Lenin Sarani and a few leak repairs. Normal supply is likely to be restored on Sunday morning.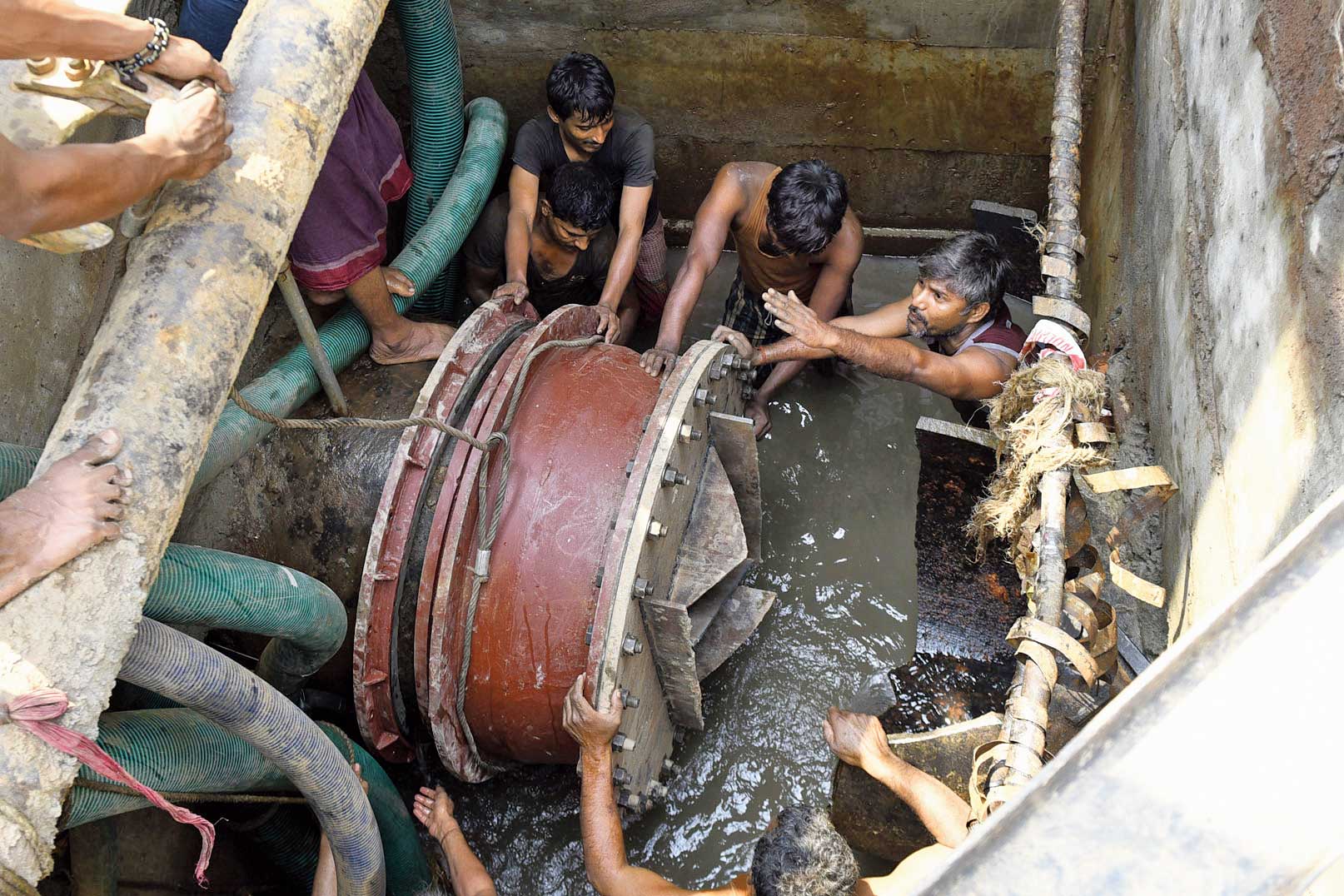 The 45m long pipe with a 36-inch diameter that was cut and sealed at Wellington was built by the Kolkata Metropolitan Development Authority (KMDA) in the 1970s but lost its utility after a booster pumping station was built at Wellington Square in the late 1970s or early 1980s.
"The pipe used to supply water to Nirmal Chander Street and adjoining areas at one time," an engineer of the Calcutta Municipal Corporation (CMC) said.
"After the booster pumping station was built, a new line emerged at Wellington Square and the old one became defunct," the engineer said.
The water pipe, located at a depth of 7.8 metres from the road, was cut with a grinder machine.
Engineers of the corporation's water supply department kept a close watch and gave detailed instructions to the workers who went down into a concrete trench that was built to seal the line.
The workers scraped off sediment from the surface of the underground pipe and fitted a metal cap to seal the pipe.
The work began after 9.30am, after the morning's water supply, and was wrapped up by 3.30pm.
The corporation also repaired leaks in some other lines on Saturday.
In August last year, the KMRC had shifted a 90-year-old boxing club from the Wellington Square ground to build the shaft. The Metro authorities built a new building adjacent to the Square where the club was shifted.
Metro Railway is now building tunnels between Esplanade and Sealdah stations. The last lap of tunnelling would require around 14 months to complete, an official said.