Phased plan to cut off pay channels
Siti Cable said around 80% of its subscribers were still to pick their pay channels from an a-la-carte list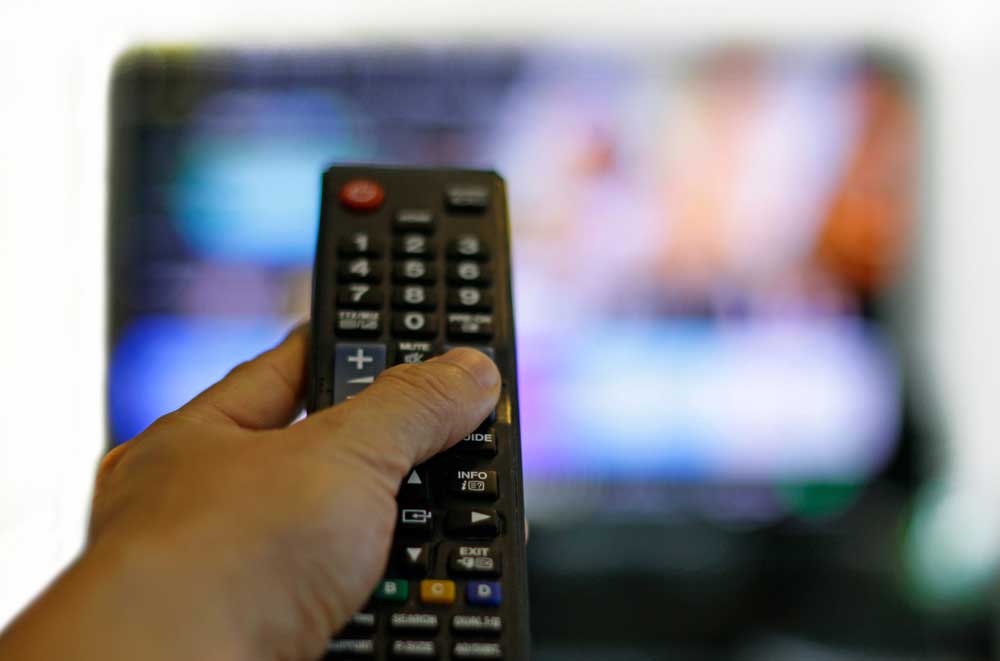 ---
|
Calcutta
|
Published 03.02.19, 08:46 PM
---
A multi-system operator (MSO) with almost a 50 per cent share of the city's cable television pie has decided to switch off pay channels from Monday to get non-compliant subscribers to transition to the new tariff system well before the grace period given by the high court ends.
Siti Cable, which accounts for 14 lakh out of the 30 lakh cable TV connections, said around 80 per cent of its subscribers were still to pick their pay channels from an a-la-carte list, as mandated by Trai. But only around 15 per cent of these subscribers will find their pay channels going off air in the first phase of the blackout, it clarified.
"About 20 per cent of our customers have filled in forms online or offline, specifying the channels they want to watch. We have shifted most of them to the channels of their choice. We will now start shifting the others who have not exercised their choices to the new system by withdrawing their pay channels. They will continue to get the free-to-air channels," Suresh Sethia, director of Siti Cable, said.
Officials of another MSO said they would start moving subscribers to a combination of channels that can be accommodated within the pricing brackets they are currently in. This process will start a couple of days later.
"Since most pay channels are now priced higher than they were in the previous system, they will obviously miss out on some, if not several. The only way out is for them to register their choices immediately," an official said.
Sethia of Siti Cable said the company might start moving subscribers to combinations closest to their current packs "if there is chaos" after pay channels go off air for some of them.
Trai has mandated that all cable and DTH operators should collect the list of channels each subscriber wants to watch and start billing them only for those. December 28, 2018, was the first deadline for the switchover but compliance was so low that the telecom regulator extended it to January 31.
Calcutta High Court last week issued an interim stay on the implementation of the order till February 18, only to vacate it the next day based on a Trai petition. The court asked cable operators, 80 of whom had raised objections to the new tariff system, to sign revenue-sharing agreements with their respective MSOs by February 8.
Trai had put up a notice on its website on January 31, asking MSOs and DTH platforms to formulate transition plans for smooth migration without inconveniencing subscribers.
But several MSOs said the majority of subscribers had not responded to the grace period and that the transition would never be achieved at this rate. "Barely 30 per cent of cable homes have moved to the new tariff system but broadcasters could start charging us at a-la-carte rates for channels post February 8 if subscribers get their pay channels. So, there is little option but to shift non-compliant subscribers to free-to-air channels or a combination that comes closest to their current monthly costs," an official said.