Party set flies past airport ban in Calcutta
After Pulwama, entry into the airport's terminal on a visitor's pass was banned but party supporters seem to be exempt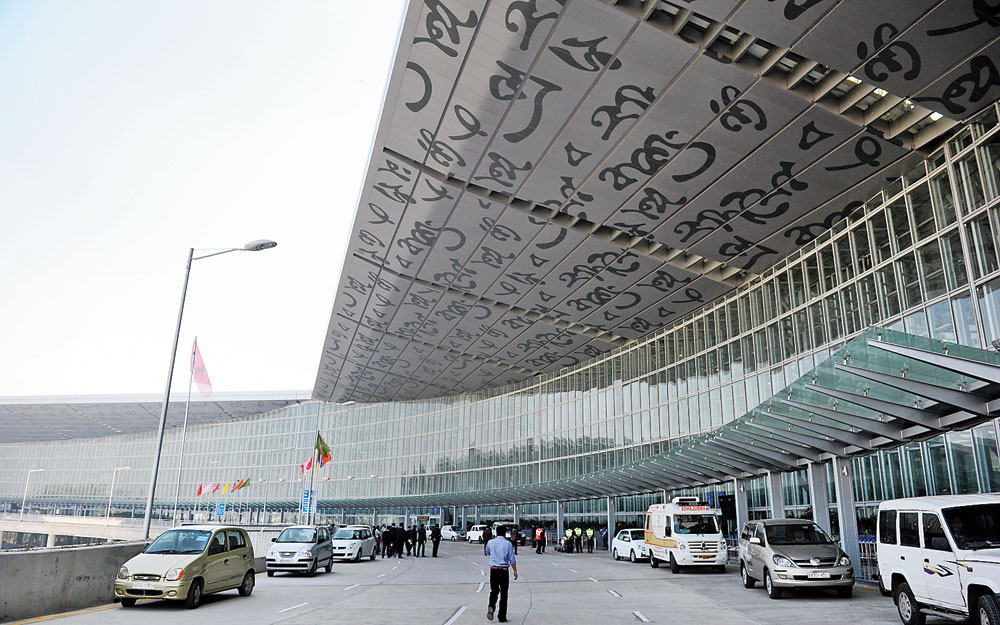 ---
|
Calcutta
|
Published 18.03.19, 08:25 PM
---
Supporters of political leaders seem to be exempt from the ban on visitors' entry into the airport, issued after the deadly attack on CRPF troopers in Jammu and Kashmir's Pulwama.
Two days after the February 14 attack, entry into the airport's terminal building with a visitor's pass was banned, officials said.
However, the officials added, people gathering at the airport to receive or see off their leaders coming from or on their way to Delhi ahead of the Lok Sabha elections are being issued passes.
"The airport managers are empowered to issue entry passes to people who have authorisation letters. Security personnel are bound to allow them into the terminal," an official at the airport said on Monday.
"Protocol officers are usually allowed entry with passes to help political leaders, ministers and senior government officials even after an alert is issued."
A section of airport officials said the authorities were getting requests to allow dozens of people to enter the terminal when a leader is arriving in or leaving the city.
A few days ago, around 20 people had entered the terminal to receive a leader who had arrived from Delhi.
"Two groups of supporters had arrived. Each was carrying an authorisation letter from the party and demanded entry. Officials were forced to issue them entry passes," an official said.
People without a flight ticket can access a part of the terminal building by paying Rs 75 for an entry pass. Someone being issued an entry pass has to deposit his or her identity card, which is returned when the person leaves the terminal.
Most people buy such passes to accompany passengers till the check-in counters of airlines or receive fliers in the arrival area. Officials said many of these visitors helped elderly people, those in need of wheelchairs or first-time fliers.
The authorities stop issuing such passes whenever there is a security beef-up.
"The airport authorities were advised to restrict access to the terminal building and its adjacent areas after a security alert was issued following the Pulwama attack," an official said.
"Despite the order, 10 to 15 people without tickets are being allowed inside the terminal with passes almost daily. All of them are coming with requests from leaders to issue them passes."
The official said identity cards of these persons were scrutinised before they were being issued such passes.
Another official said most political leaders were accompanied by groups of men, many of whom insist they be allowed till the security hold area. These people, he said, even enter the VIP lounge with the leaders.
"Everyone should abide by rules and pay respect to the security aspect of the airport," said Trinamul Congress MP Saugata Roy, who is chairman of the Calcutta Airport Advisory Committee.