Partha Chatterjee flak for police act near JU
'Calcutta police is making all efforts to cooperate with students and law-abiding citizens to maintain peace' a tweet read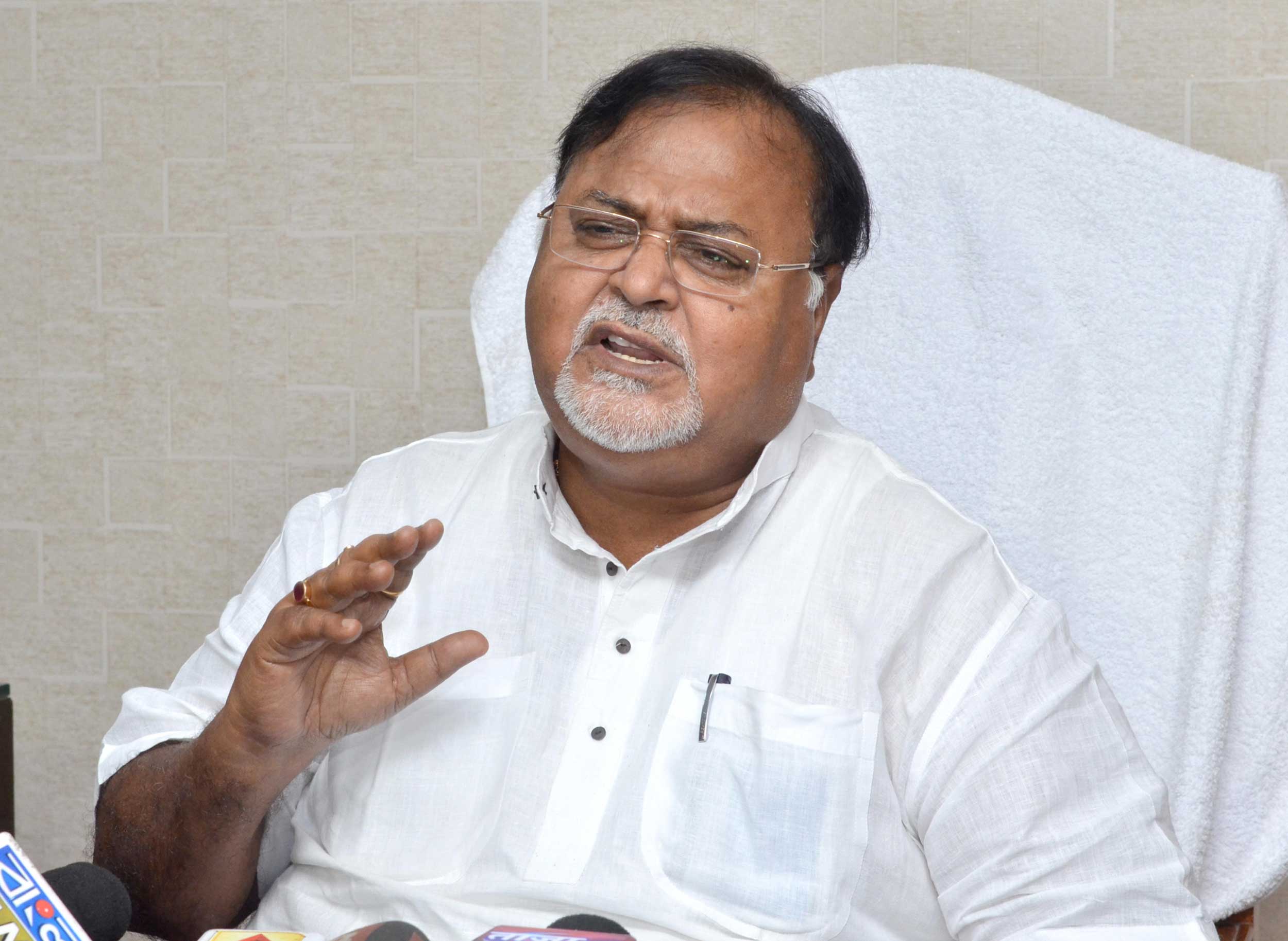 ---
|
Calcutta
|
Published 06.01.20, 10:18 PM
---
Education minister Partha Chatterjee "unequivocally condemned" a police action on some Jadavpur University students on Monday night and said they needed to show more restraint after an alleged baton-charge led to a road blockade that lasted over 90 minutes at Sulekha crossing.
"I condemn the incident unequivocally and want to remind the police that they need to show more restraint while handling student movements. As education minister, I will certainly report this to the chief minister," Chatterjee, who is also the Trinamul Congress general secretary, posted on Facebook.
Minutes later, Calcutta police posted a message on their official Twitter handle. "Calcutta police is making all efforts to cooperate with students and law-abiding citizens to maintain peace. Senior officers are in the Jadavpur area to help you...."
The blockade started at 8pm and was lifted after 9.30pm after senior police officers held a series of meetings with the students. The protesters finally dispersed after the officers apologised to them and asked them to lodge an FIR.
"Nobody is above the law. If there is a mistake either from your end or from our end, it will be treated alike before the law," additional commissioner (III) D.P. Singh told the students who organised the blockade.
Around 9.50pm, some students went to Jadavpur police station to lodge an FIR in which they said 12 protesters had been severely injured.
The police, however, claimed no one was seriously injured. "This is purely a misunderstanding.… If anyone is hurt, we can apologise for that, no issues," said deputy commissioner (south suburban division) Sudip Sarkar.
The police action took place minutes after some of the students allegedly wanted to drag their protest even after their standoff with BJP supporters had ended.
A section of Jadavpur University students had blocked Raja Subodh Chandra Mallick Road at the Sulekha intersection after the stand-off led the police to baton-charge some students. A student of comparative literature alleged that his mobile phone was smashed by a police baton.
A BJP rally from Baghajatin approached Sulekha around 6.30pm. The rally was organised to condemn the spray-paint graffiti on a BJP office in Jadavpur by suspected JU students early on Monday.
A section of students, including some members of ultra-Left outfits, stationed themselves near the intersection to "stop" the BJP rally.
Around 6.45pm, a bout of slogan shouting started between the two sides. Around 7.30pm, the police asked both sides to clear the road.
Over the next 10 to 15 minutes, most BJP rallyists dispersed. But agitated by slogans from the opposite side, some of them reassembled, prompting the cops to start pushing the BJP marchers back.
But some of the JU students stayed back and continued sloganeering. The cops then moved towards the students and used batons to disperse them. The police action led to the road blockade.