Panel suggests heritage tag for Nabadwip and Cooch Behar
The commission has identified 155 precincts in Cooch Behar and 86 in Nabadwip as heritage sites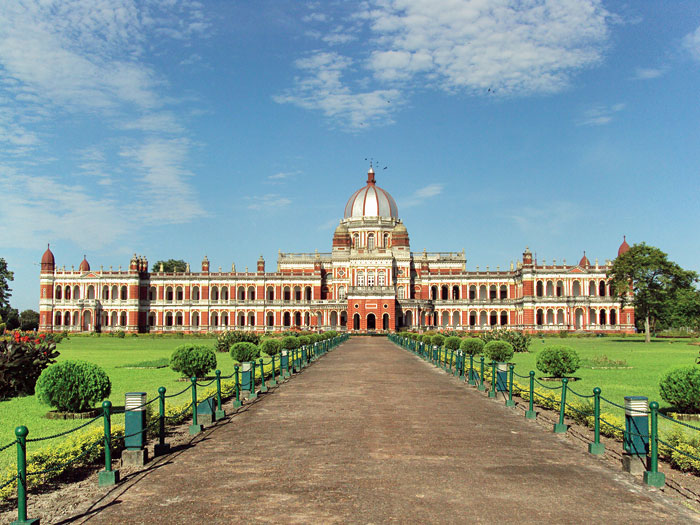 The Cooch Behar palace
Telegraph picture
---
Calcutta
|
Published 08.08.19, 08:59 PM
|
---
The state heritage commission has proposed to declare Nabadwip in Nadia and Cooch Behar in north Bengal as heritage towns because of their rich cultural heritage and history.

In two separate notices, the commission has identified 155 precincts in Cooch Behar and 86 in Nabadwip as heritage sites. A formal notice declaring the two as "heritage towns" will be issued after views of the owners and occupiers of these properties are considered.
Metro tries to understand what such a tag will mean.
Immediate effect
There can be no alteration or defacing of the properties, which have been identified as heritage. Even hoardings can't be pasted on the walls. No part of the properties can be demolished. None of these properties or sites can be developed for other use. Even sale, lease or mortgage of a property will depend on the local authority concerned.
"Once the final list is drawn up, a formal notification on the heritage sites for both the towns will be declared. The detailed list will be put up on the heritage commission website," said a heritage panel member.
Local authority
For urban areas, it is the local municipality and the zilla parishad if there is a rural pocket.
Sites indentified
Nabadwip: Birthplaces of Sri Chaitanya and his wife Bishnupriya; Ballal Dhipi, Sri Krishna Chaitanya Math, Sri Chaitanya Gaudiya Math, 11 ghats along the Hooghly, Iskcon temple, Manipur Rajbari, Nabadwip municipality, Bamanpukur Bara Masjid.
Cooch Behar: Railway station, Old military mosque, Jenkins School, treasury building, Raj Bari complex, Swedish Missionary, King's Hangar, Nilkuthi.
Owner's right
The heritage commission has said owners, occupiers or leaseholders of the buildings, sites, temples or precincts can submit their objections and views in writing to the local authority by August 17. The notices were published on July 18.
Owner's objections
The local authority will go through the objections and views and then check with the provisions of the West Bengal Heritage Commission Act, 2001. It will then put down its views and send it to the district heritage committee
Heritage committee
Headed by the respective district magistrates, the committee for each town comprises representatives from local municipal bodies or zilla parishads, local academics, historians and eminent personalities who are aware of the history of the place and the significance of the heritage sites.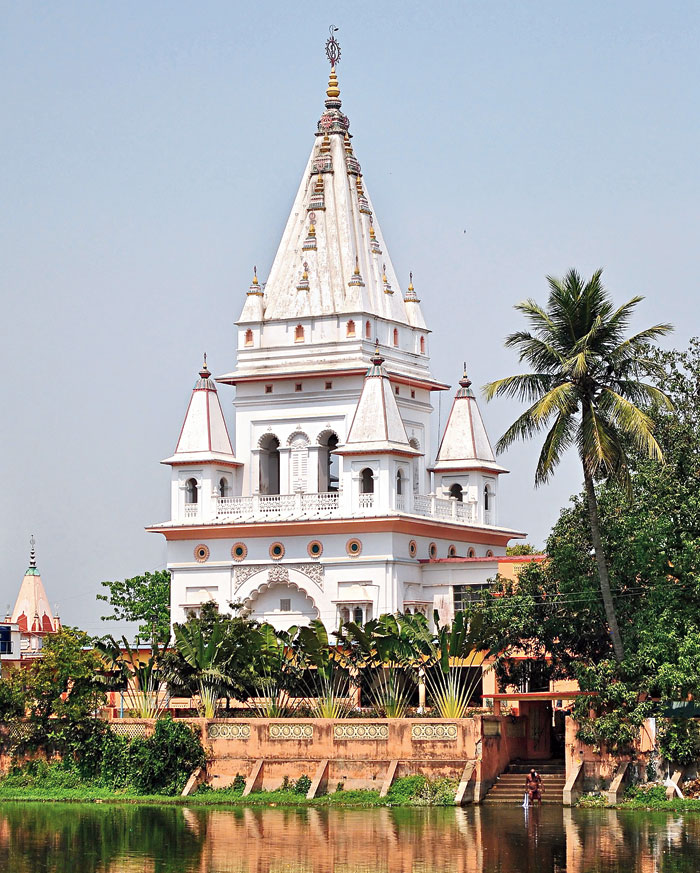 Way forward
The district heritage commission will consult with the state urban development and municipal affairs department and take necessary steps case-to-case.
State role
The urban development department has already earmarked funds to bring about certain changes in these two towns. "We have already given Rs 20 crore to the West Bengal State Electricity Distribution Company Limited to shift overhead wires underground," said Subrata Gupta, secretary of urban development and municipal affairs. "We have decided to allocate Rs 100 crore for other changes, including constructing covered-drains and improving roads, in these towns."
Railway station
A commission member said railways would have to get a clearance from the district heritage committee before drawing up any plan concerning the station if it is listed as heritage, said a commission member, who is a retired civil servant.
Choice of sites
The architecture and town planning department of IIT Kharagpur was entrusted to study Cooch Behar. IIEST Shibpur was handed the responsibility of studying Nabadwip. They studied "all aspects, historical and cultural", said an official of the urban development department.
Nabadwip
Nabadwip was the old capital of the Sena dynasty during the reigns of Ballal Sen and Lakshman Sen. Some historians say it was founded in 1063 CE. Chaitanya Mahaprabhu, an 15th century Vaishnava saint and social reformer was born here, turning the town into a key centre of pilgrimage across the world.
A team of experts including architects from IIEST Shibpur visited the town on western bank of Hooghly and spoke to historians, professors, local residents and officials from various government agencies before zeroing in on various sites. For each site, the team members checked and cross checked the background and took into account satellite images of each of the properties that were under consideration before drawing up a report. "There were several rounds of meetings between the visiting team from Shibpur and the academics, historians and locals who knew about the heritage of Nabadwip before the list was drawn up," said the commission member.
Cooch Behar
Cooch Behar was a princely state and some historians believe it was ruled by the Koch dynasty of Assam. In September 1949, after the end of British rule, Maharaja Jagadipendra Narayan transferred full jurisdiction and power of the entire state to the Indian government as part of an agreement between the king of Cooch Behar and the Indian government. In January 1950, Cooch Behar became a part of the state of Bengal. Cooch Behar town was made the capital of the district.
"Cooch Behar is a planned city. The rulers had a specific plan in place when building the town," said historian Sugata Bose, Gardiner Professor of Oceanic History and Affairs at Harvard University. "Those who worked on conserving ancient history and heritage of Cooch Behar tried figuring out this plan."
IIT role
"Experts went about meticulously collecting data and speaking to different historians before zeroing in on a particular site," Bose said. "A team met me when I was in Harvard and later in Calcutta. Members of the IIT Kharagpur team had even tapped their counterparts from town and country planning in MIT."
Sources said the team members did an exhaustive work after taking pictures of each of the proposed sites and then collecting data on it before checking it with locals, historians and experts.
"Unlike Cooch Behar, Nabadwip has undergone many changes in the recent past. An attempt to preserve the built heritage of these two towns is worth the effort," Bose said.