Opium reopens doors in Sector V
Due to technical issues, the multi-cuisine Opium was shut for months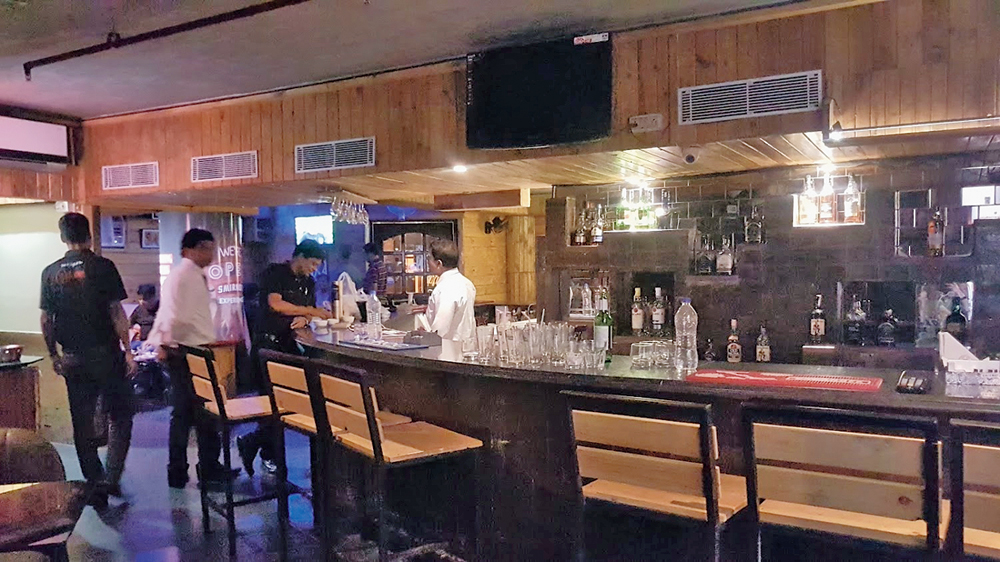 The bar at Opium, now ready to serve
The Telegraph
---
Calcutta
|
Published 01.11.19, 01:43 PM
|
---
Opium Bar & Restaurant, possibly the oldest pub of Sector V, has re-launched after being out of bounds for a year.
"When we had opened in 2005 there was a jungle all around," recalls Moloy Dutta, a partner. "Our staff would come from Ultadanga on a bus that shuttled once in two hours and at night we'd have to drop them back to civilisation by car. But we knew Wipro and TCS would be opening soon and had a vision that it would become as busy as it is today."
Due to technical issues, the multi-cuisine Opium was shut for months but it is now back on the radar. On the menu are brand new dishes but also some select old favourites have been retained.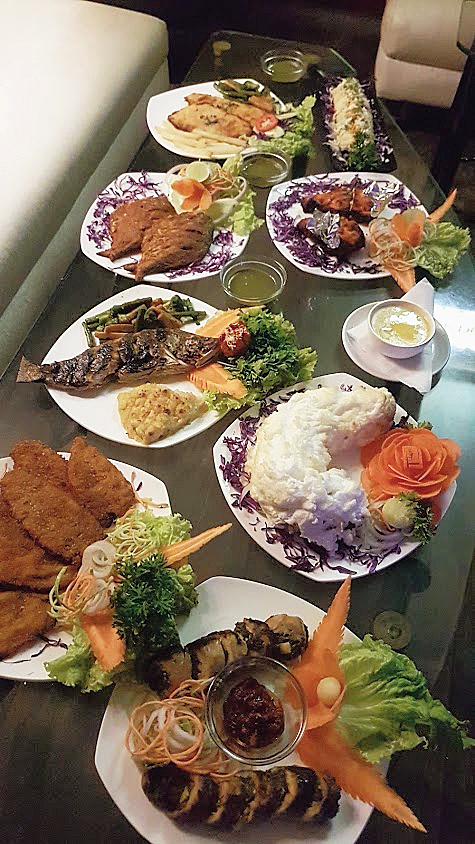 "One such dish is Mutton Patiala. We have old-time customers, who have now settled abroad, come back to Opium to give their kids a taste of this dish," says partner Pranav Singh. "Thirty to 40 plates of this would go out a day."
The dish has julienne-cut meat, cooked somewhat in Kosha Mangsho style, served like a slab of ice cream and wrapped by an omelette. It costs Rs 300.
Chef Santi Ranjan Paul turns the spotlight to Chicken Makhmali Kebab (Rs 325), a new dish that looks so enticing that by the time you finish clicking it, the kebab might just have got cold. "This dish is essentially Reshmi Kebab with whipped egg white fluffing it up from all sides. It looks like clouds," he shows. Its mild taste makes it an apt starter before hitting the main course.
There is a Bombay duck delicacy, fried after being marinated in suji, Baked Fish Zizaro — a diamond-shaped fillet of bekti baked with cheese — and Grilled Whole Bekti served with sauteed vegetables and mashed potatoes. The health-conscious can try Chicken Ballentine, an oil-less light bite priced Rs 300. "Chicken pieces are marinated, mixed in garlic-cheese, wrapped in aluminium foil and released in hot oil. That way it cooks without getting oily," explains Paul.
Opium wants to maintain its reputation as a joint that plays classic rock music. "We have been a launchpad for many an upcoming rock band who would play here," said Dutta. "With good music and ambience, we wanted to gift Sector V a Someplace Else of its own."