Omicron plays spoilsport just ahead of local polls in Darjeeling
GTA elections, which had been due since 2017, would be held after the revision of electoral roll is completed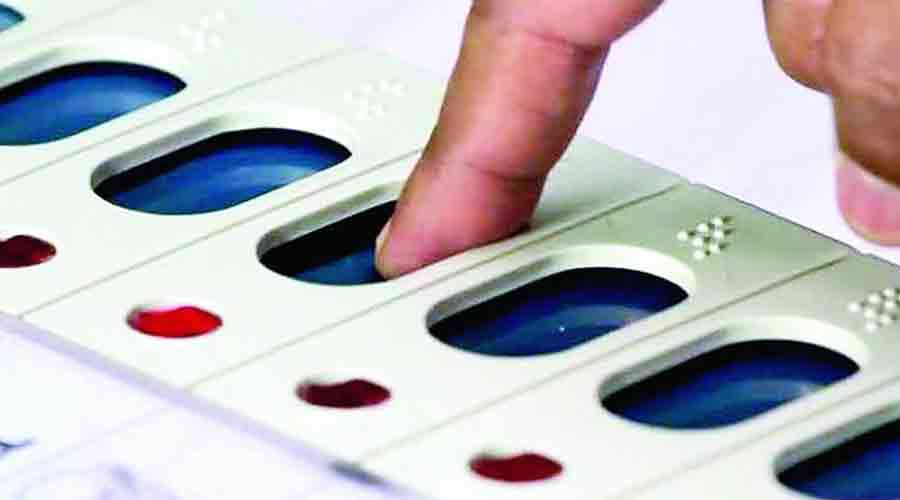 Representational image.
File photo.
---
Darjeeling
|
Published 13.01.22, 03:32 AM
|
---
Omicron, the new variant of the novel coronavirus, seems to be dashing the hopes of politicians in the Darjeeling hills.
A section of hill leaders, particularly Anit Thapa of the Bharatiya Gorkha Prajatrantrik Morcha, is looking forward to the elections to the Gorkhaland Territorial Administration as early as possible.
Sources said the BGPM was already in an election mode. The preparations started after chief minister Mamata Banerjee had said during an administrative meeting in Kurseong on October 26 that the GTA elections, which had been due since 2017, would be held after the revision of electoral roll was completed.
The revision was completed on January 5 but with a surge in people testing positive for Covid-19 currently, there are no tell-tale signs of the GTA election announcement.
On Wednesday, Thapa took to social media to press for the GTA elections.
"The issue raised by a political leader is heard by a leader, not the government," said Thapa, adding that the government would listen to an administrative body like the GTA.
"Where is our GTA Sabha? Who will take the hill issues before the government?" said Thapa. Many in the hills believe Thapa and his team are confident that in the present political situation, their party has the best bet to win the GTA elections.
The Trinamul Congress has also been holding political activities every other day. The BJP and its ally Gorkha National Liberation Front are not in favour of the GTA elections as they are opposed to the body. A delay in holding this election would suit them politically, an observer felt.
Bimal Gurung's Gorkha Janmukti Morcha, too, is not in favour of the GTA elections but wants panchayat polls. Gurung's party on Wednesday announced support for Trinamul in the upcoming elections to the Siliguri Municipal Corporation. The SMC polls are scheduled for January 22.
The other party which is keen to contest any election in the hills is the fledgling Hamro Party led by Ajoy Edwards. On Wednesday, the Hamro Party approached the Election Commission of India for its registration.
The party said the process was being initiated as part of its preparedness to fight the pending elections in the Darjeeling hills. February 27 is the tentative date for elections to Darjeeling municipality.
Many believe developments surrounding the ongoing Covid-19 wave would determine all future election decisions.