Odisha culture fest in Tagore land put off
The 3-day programme was supposed to be held from Sunday at the Srijani Shilpagram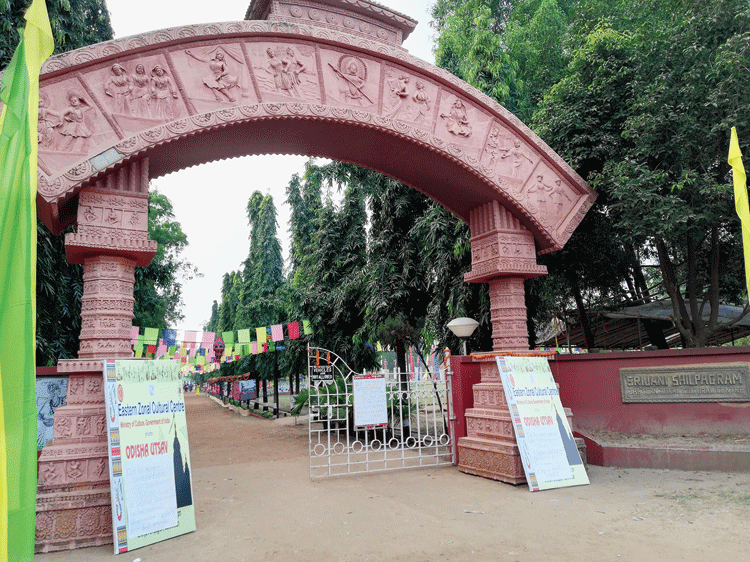 ---
---
A central government programme in Santiniketan to showcase the culture of Odisha has been indefinitely postponed because of the violence over the Citizenship (Amendment) Act and the resultant cancellation of trains.
The three-day programme — Odisha Utsav — was supposed to be held from Sunday at the Srijani Shilpagram on the Eastern Zonal Cultural Centre (EZCC) campus in Santiniketan.
Sources in the EZCC, which is under the Union culture ministry, said on Sunday that all the six cultural troupes that were slated to participate pulled out late on Saturday citing the unavailability of trains.
Since Saturday, several highways and railway stations — particularly in Murshidabad and North 24-Parganas — have witnessed violent protests during which there have been arson attacks on at least five trains and several private and government buses.
"Our train, which was scheduled for Saturday, was cancelled. We could have taken another train on Sunday but we decided against it," said Gyan Narayan Ray, the leader of a Bhubaneswar-based troupe that was to take part in the three-day dance-and-theatre event.
Without commenting on the situation, artistes from Odisha as well as EZCC officials lamented the postponement of the festival.
"It is good that the artistes did not travel now. The onus would have been on us if something had happened to them," said Amit Adhikaree, the officer in charge of Srijani Shilpagram. "The CAA (Citizenship (Amendment) Act) issue needs to be resolved first, then we will go forward with our programme," he added.
The EZCC sources said Odisha Utsav was part of a month-long programme to highlight the culture of several eastern and northeastern states. The EZCC organised Assam Utsav and Sikkim Utsav earlier this month.
"This event (Odisha Utsav) will have to take place. It is just that we don't know when," said an EZCC official, who added that all arrangements, including stage and technical preparations, had been made for the event for which Rs 12 lakh had been allocated.
The EZCC officials said the programme was planned for winter because of the larger footfall of tourists at the university town during this season.
EZCC director Gouri Basu, who sources said was in Patna, could not be reached for comment on Sunday.