NRC panic triggers BDO gherao
Basanta residents misconstrued the actions of a Delhi-based NGO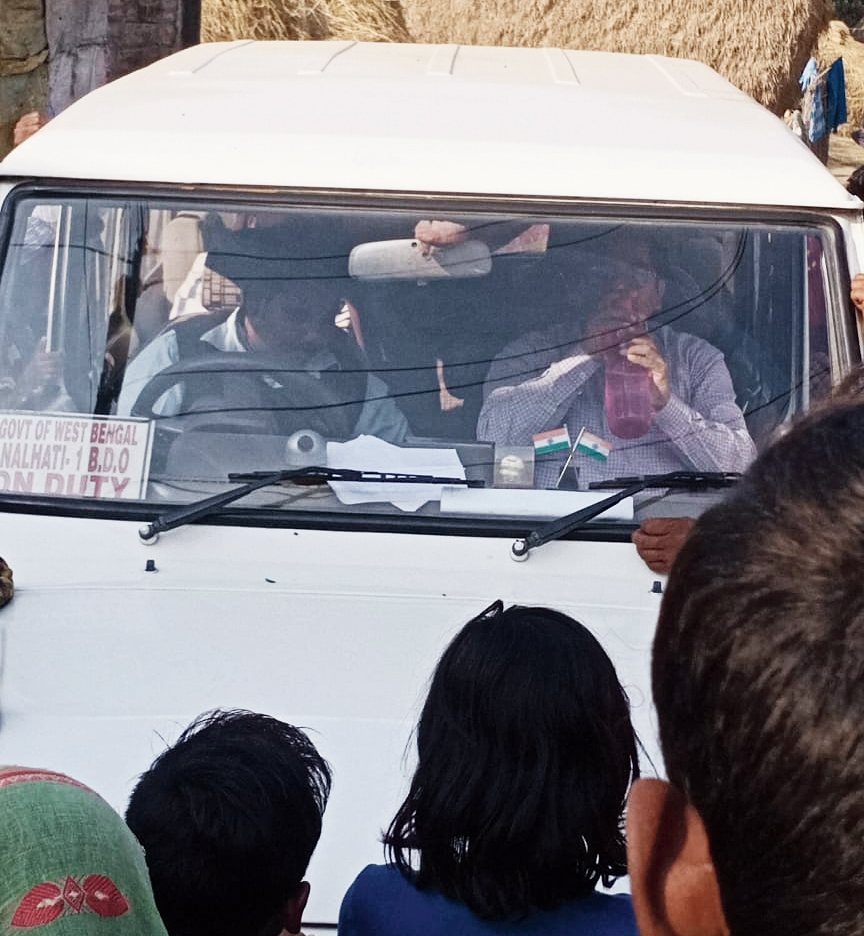 ---
|
Nalhati
|
Published 13.01.20, 09:14 PM
---
Around 500 residents of Basanta in Birbhum gheraoed Nalhati 1 block development officer Jagadish Chandra Barui for two hours on Monday when he visited the village to inquire about alleged collection of documents by an NGO.
The BDO who was sitting inside a vehicle and an employee of the NGO, who had already been held by the mob, were freed only when the villagers were assured that the alleged document collection had nothing to do with the National Register of Citizens.
"An agency had been carrying out suspicious document-collection drives, mainly among women, last week. We suspected it was linked to the NRC," a villager said.
The Delhi-based NGO said its work involved no kind of document verification and was all about tech awareness.
The protestors released Barui after another group of villagers intervened, but not before the agitators made him promise that he would inform them of the motive behind the "survey" as soon as possible.
"The entire incident is unexpected as I have already ordered all BDOs not to allow any survey in the district. We will take strict administrative action against any agencies which flout the directive," said Birbhum district magistrate Moumita Godara Basu.
Sources said a Delhi-based NGO working on a project titled 'Internet Sathi' had been to Basanta to raise awareness of smartphones. However, the residents, mostly Muslims, misconstrued their actions.
"We saw a woman asking some of us for Aadhaar and voter cards, so it led to a panic," said a villager.
"When we surrounded her, she said the BDO had sent her for the survey," the resident added.
The villagers reportedly contacted the BDO and asked him to arrive to clear their apprehensions about the NGO employee.
"It took two hours to let the employee and the BDO go," said local Trinamul leader Abdul Alam. He said Barui had called an official meeting with people on Tuesday to clear their doubts.
Barui later said that he was responding to the villagers' complaints personally to clear widespread misunderstandings about the NRC-like exercises in the state.
"The NGO works under the Internet Sathi banner jointly organised by Google and the Tata Trust. We have no connection with the NRC at all. Nonetheless, villagers harassed our representative," said Azimuz Zaman, district coordinator of the NGO.
"There is no particular need to ask for documents in our work. Maybe, they were doing it to confirm personal details for our form. It was most likely for the spellings of names," Zaman added.