North Bengal 'separation' pitch irks Gorkhas
The proponents of Gorkhaland have said their demand is not for development but to secure the "distinct and separate" identity of Indian Gorkhas from citizens of Nepal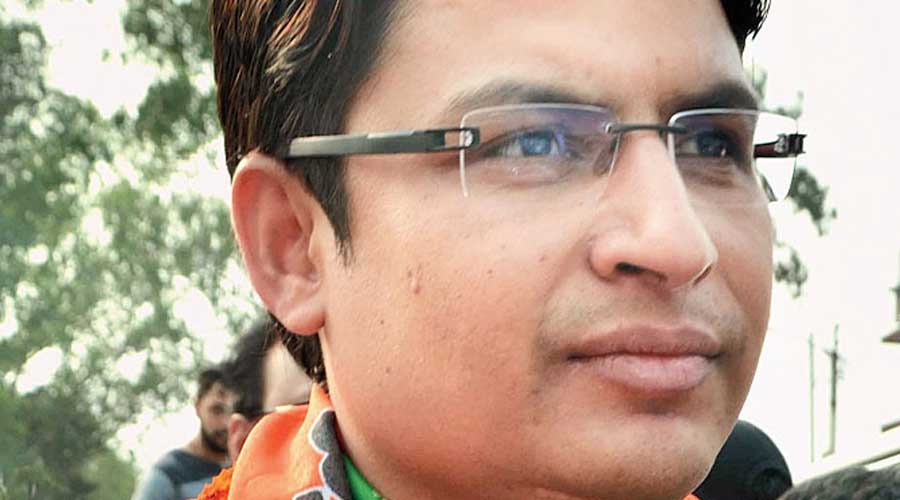 ---
Darjeeling
|
Published 16.06.21, 01:31 AM
|
---
A section of BJP leaders' demand that north Bengal be turned into a Union Territory or even a separate state has alarmed proponents of Gorkhaland who suspect such a narrative is a deliberate attempt to dilute the cry for the statehood of the Darjeeling hills.
The Gorkhas of north Bengal have been demanding "a separate administrative unit", distinct from Bengal, since 1907.
Privat Giri, founding member of Darjeeling Research Scholars Forum, on Tuesday said: "I don't support the 'North Bengal state'. It will be no different from West Bengal for Gorkhas."
Some BJP district presidents in north Bengal had apparently said at a virtual meeting with central leaders on Sunday that if the region was declared a Union Territory, issues like infiltration from Bangladesh could be addressed.
John Barla and Jayanta Roy, BJP MPs of Alipurduar and Jalpaiguri, respectively, backed the Union Territory pitch and the former even said north Bengal could be turned into a separate state.
Barla said north Bengal's separation from Bengal was needed for the development and security of the region which is located near China, Bangladesh, Bhutan and Nepal.
The proponents of Gorkhaland have, however, said their demand is not for development but to secure the "distinct and separate" identity of Indian Gorkhas from citizens of Nepal.
R.D. Dukpa, a research scholar in Darjeeling, is of the opinion that Barla's announcement was "highly ambitious" and could find some traction among those who believe south Bengal is more developed than north.
"But such political ambitions often end up making the powerful more powerful, and the powerless more powerless."
Like many in the hills, Dukpa also thinks the demand for Gorkhaland is beyond the agenda of "development" and is for the fulfilment of "ethnic political aspirations" " For Gorkhas, a 'North Bengal state' would probably mean just a shift of power base from Calcutta to somewhere near," said Dukpa.
Taking the argument further, a young "concerned citizen of Darjeeling" pointed out that the "North Bengal state" concept was only to divert people's attention from the BJP's promise of a "permanent political solution" for the hills.
Darjeeling BJP MP Raju Bista couldn't be contacted.
Neeraj Zimba, Darjeeling MLA, said if a new state was created "in national interest" considering the sensitive border, it was welcome. But he added the aspirations of Gorkhas must be looked into with a different yardstick in any new arrangement.