No nod for seven campaign events: Saira Shah Halim
The permission was denied on the ground that another procession had already been scheduled for the same day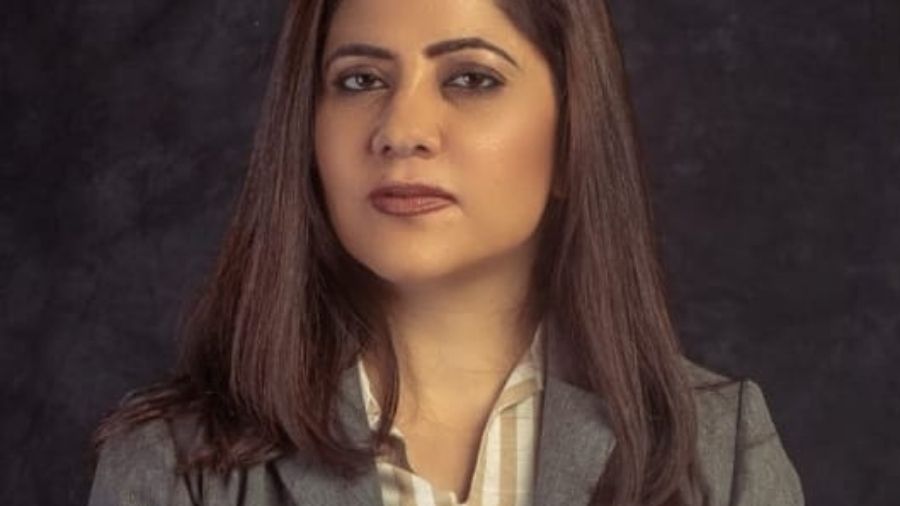 ---
Calcutta
|
Published 09.04.22, 01:43 AM
|
---
The CPM nominee for the Ballygunge bypoll, Saira Shah Halim, on Friday alleged that Calcutta police and the Election Commission of India ''summarily'' rejected her applications to hold seven campaign programmes.
Halim said she had sought permission for four street-corner meetings and three processions ''covering important parts'' of her constituency.
The street corners were supposed to be held at Kasia Bagan, Fern Road, Shibtala and Golam Shobhan Lane. The processions were scheduled from Gariahat ITI to Quest Mall, Rafi Ahmed Kidwai Road to Beniapara Lane and Cornfield Road to Ballygunge Place.
''We protest the summary denial of permission for the programmes and the concerted attempts to hinder my campaign to reach voters,'' Halim said at a news conference.
''Various organisations have come forth in support of my candidature and these political campaign efforts have been specifically targeted,'' she added.
One of the processions denied permission was supposed to be taken out by anti-CAA activists on April 7 (Thursday) as a show of their support to Halim.
The permission was denied on the ground that another procession had already been scheduled for the same day. Trinamul Congress general secretary Abhishek Banerjee took out a rally on Thursday in support of his party's candidate Babul Supriyo.
The repeated rejections, Halim said, was part of a conspiracy hatched by Trinamul to prevent her from reaching out to the electorate of Ballygunge.
''We believe Trinamul is apprehending a massive backlash against its candidate and its undemocratic style of governance.… This prompted them to exert pressure on the Election Commission and the police and it is sad that the two agencies succumbed to it and I was denied my lawful right to hold my campaign,'' she said.
Sources on the poll panel said all of Halim's applications had been rejected on the ground of separate procession or meeting already planned in or around the venue she had applied for.
However, such ''overlaps'' are common during the poll season, political observers said.
Whenever two or more applications appear to clash with each other, the police normally try to negotiate with either or all stakeholders and adjust the programmes accordingly.
''However it is an unhealthy and undemocratic practice to reject the applications altogether,'' a political observer said.
Echoing Halim's allegations, anti-CAA activist Prasenjit Bose said the conduct of the ECI and the police led to a scepticism on whether the Ballygunge bypoll would be free and fair at all. He has urged the electorate to exercise their voting rights as early as possible on April 12.
''We request the people to vote as early as possible. It appears Trinamul will indulge in poll malpractices on that day since both the ECI and the police appear to be working for them,'' Bose said.
Friday's news conference was attended by both Halim and Bose, along with CPM Rajya Sabha member Bikash Ranjan Bhattacharya, farmer rights activist Avik Saha, members of the Save Democracy forum and other anti-CAA activists such as Manzar Jamil and Amitabha Chakraborty.
These activists have already, in unison, protested against the candidature of BJP turncoat Supriyo. They have appealed to the people to vote for neither Supriyo nor the BJP. Multiple attempts to organise rallies against Supriyo's nomination have allegedly been thwarted by the administration. On April 1, 26 of these activists were arrested even before they could start a rally.
While in the BJP, Supriyo had allegedly made inflammatory speeches during the 2018 Asansol communal riots and said he would ensure the implementation of the contentious CAA in Bengal. A considerable section of Trinamul's rank and file is apparently disgruntled with his candidature.