Night drive leads to drop in prosecution
The drive against lawless biking is undertaken at different locations every day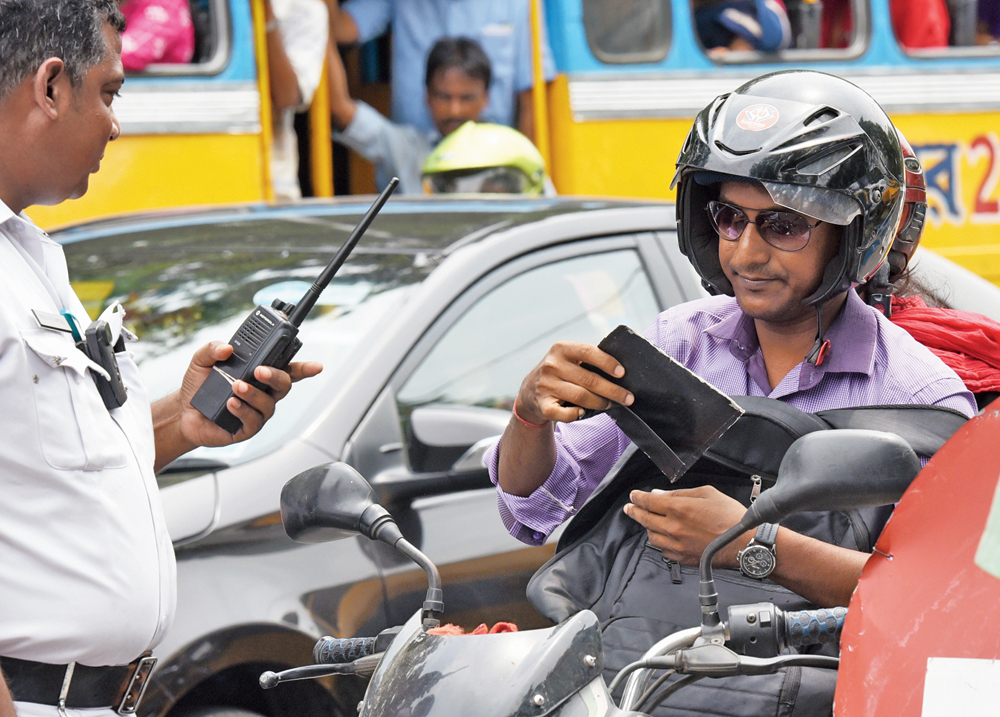 ---
|
Calcutta
|
Published 29.06.19, 08:30 AM
---
The average number of motorcyclists being prosecuted daily for violating traffic norms in Calcutta has gone down since the launch of the drive against errant bikers on June 19, police officers said.
"The drop in the number of prosecution suggests the number of violations, too, has gone down, thanks to the daily drive at night," an officer said.
The drive against lawless biking is undertaken at different locations every day. To keep an element of surprise, the names of the police station areas where barricades will be erected on a particular night are announced in the evening.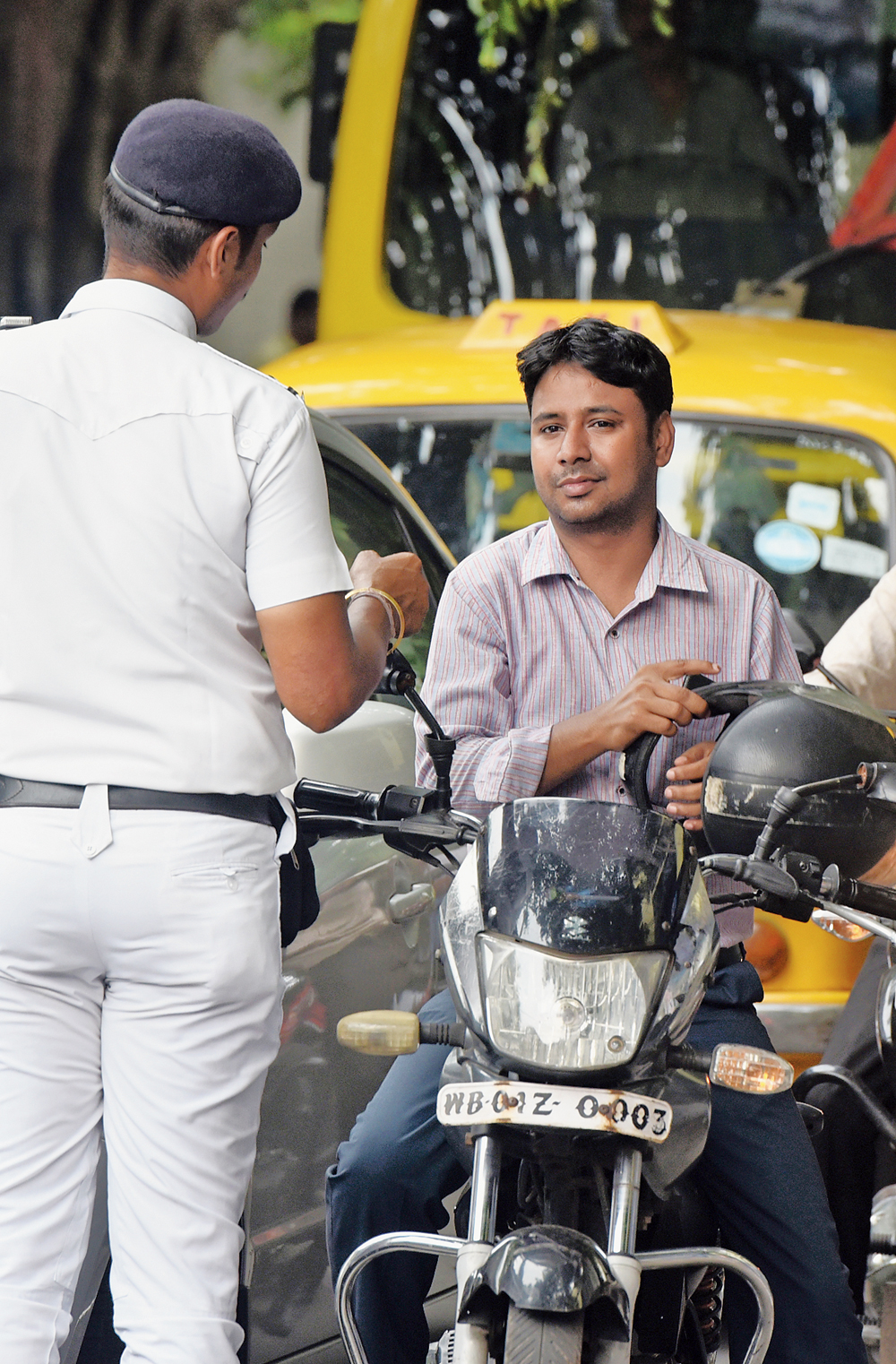 Figures at Lalbazar suggest there has been a gradual drop in the number of prosecutions since Saturday night. Only on one night during the period did the fugure shoot up.
Last Saturday, the drive was undertaken at 48 locations. As many as 2,178 motorists were prosecuted. Of them, 1,278 motorcyclists were booked for driving without helmets and 592 for riding with more than one pillion rider.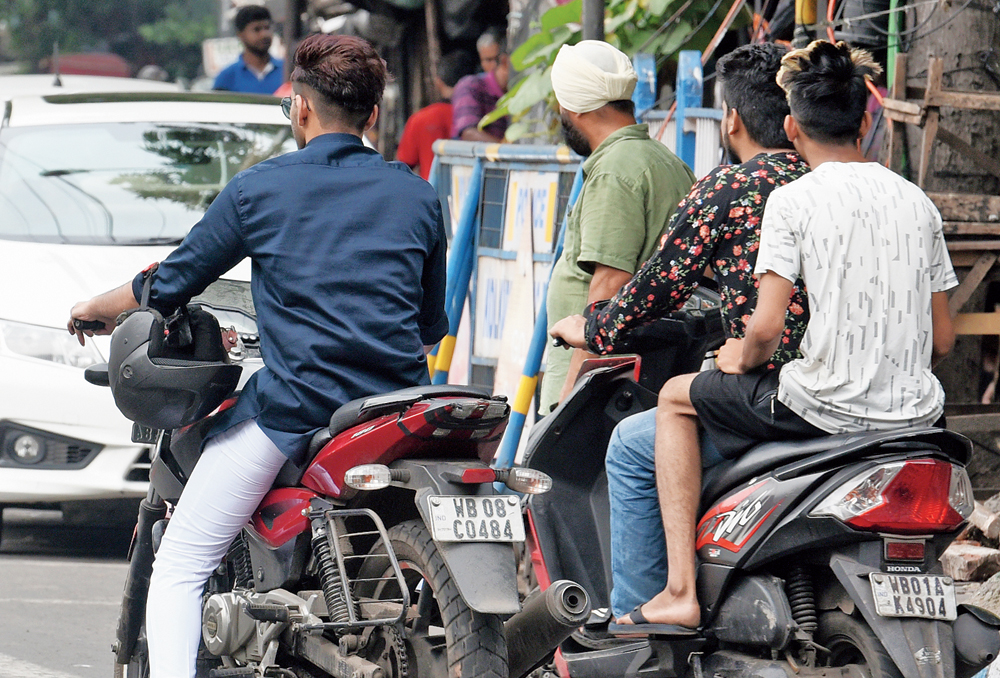 "The maximum number of check-posts were set up on Saturday. Sunday onwards we have been putting up 25 check-posts daily," an officer in the traffic department said.
On Sunday, 549 motorcyclists were booked for not wearing helmets and 303 for riding with more than one pillion rider. The next night the figures came down to 505 and 249, respectively.
On Tuesday, the number of prosecutions shot up — 618 and 263. The duration of the drive that night was more than on other nights.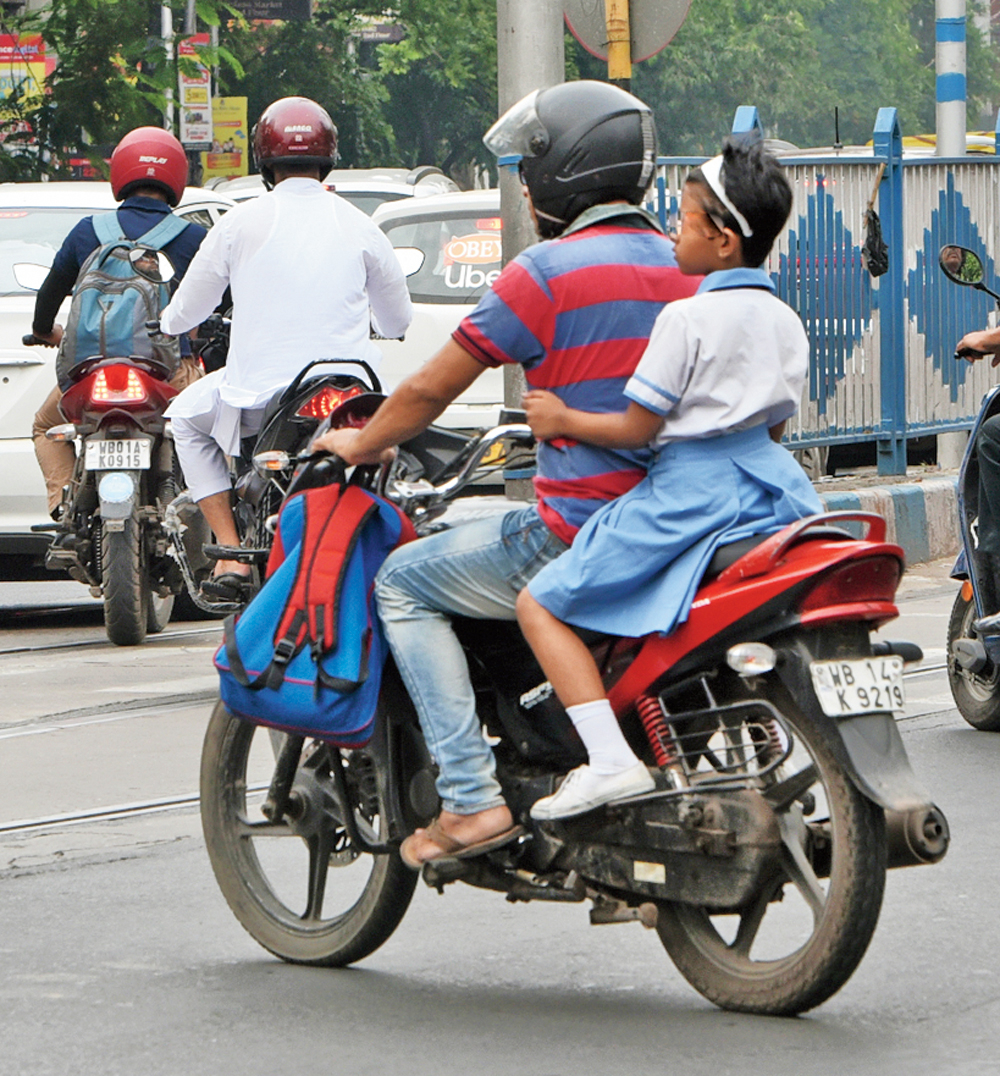 The figures were 464 and 207 on Wednesday night and 417 and 209 on Thursday night.
"The rate of prosecution is directly proportional to the rate of violation. If the number of violations go down, the number of prosecutions will automatically drop," said a senior officer.
Several officers who have been part of the night drive said they had seen a "change" in the attitude of the people, especially in "sensitive areas", when they are stopped for prosecution.
"We had earlier faced resistance while prosecuting bikers at night. Now, there is no resistance. People are listening to us," an officer of the Park Circus traffic guard said.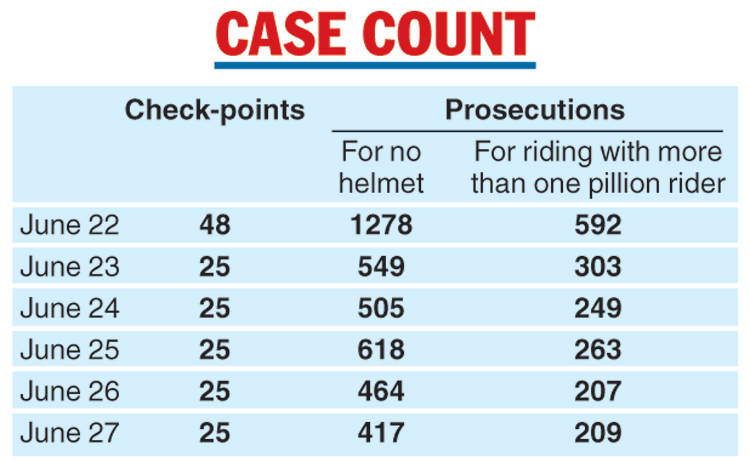 The drive is being conducted by officers of the traffic police department and the respective police stations.
Calcutta police have also started distributing leaflets in Hindi, Urdu and Bengali across the 25 traffic guards, urging motorists to wear helmets.
A senior officer said the drive would continue and be intensified on the weekends.
The trigger behind the drive was heckling of model Ushashi Sengupta and the driver of the app cab she was travelling in at the Exide crossing and then at Lake Gardens early on June 18.