Renewed hunt for JMB leader
NIA scan on Burdwan blast mastermind's link with Qaida suspects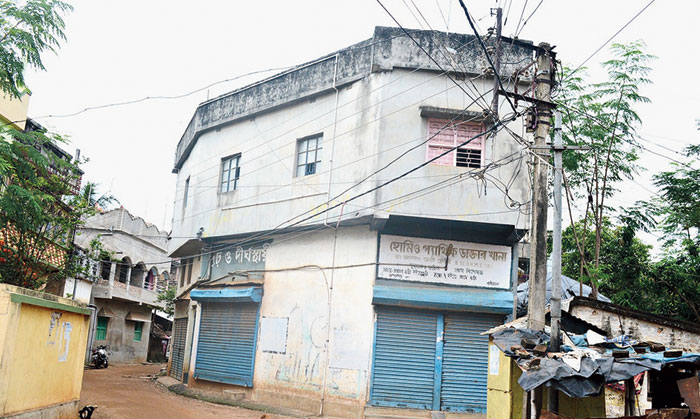 ---
|
Calcutta
|
Published 24.09.20, 02:41 AM
---
The National Investigation Agency has intensified its search for Salahuddin Salehin, the alleged mastermind of the 2014 Khargargh blasts in Burdwan, after six of the nine suspected al Qaida operatives arrested from Murshidabad suggested his involvement in their indoctrination.
The former chief of the Jamat-ul-Mujhahideen Bangladesh, Salahuddin, managed to escape from Bangladesh in February 2014 when alleged JMB operatives attacked a police van transporting him and two others.
The Khagragarh blasts happened eight months later and his name surfaced as the key architect. Salahuddin's name continues to be on the list of the NIA's most wanted. Police in Bangladesh have offered taka 500,000 as reward for Salahuddin's capture.
"We have been tracking Salahuddin for sometime. It appears he was the vital link that helped Ghaza-e-Hind pick upon these youths from Murshidabad," said a senior NIA official who refused to go into the details of the probe so far.
Ghaza-e-Hind is said to have its roots in Kashmir and links with the banned outfit al Qaida. The nine — six were arrested from parts of Murshidabad and three from Ernakulam in Kerala in the early hours on Saturday — are believed to be members of this outfit.
Intelligence agencies in India and Bangladesh who have been trying to track Salahuddin have learnt that he was trying to set up regional outfit Jamat-ul-Mujhehideen India (JMI) with Zahidul Islam alias Boma Mian as his trusted lieutenant.
It has now emerged that Salahuddin had been visiting parts of Cooch Behar, Malda, Murshidabad, North Dinajpur and Nadia till February before intelligence agencies got a whiff of his movements.
"Two college students from Malda were also a part of a group to which the nine arrested youths belonged. The handlers had been using different platforms on the Internet to keep in touch and several more from parts of Nadia and North 24-Parganas could be members of this group," a senior officer of the investigating agency said.
Primarily, officers have learnt that among the six arrested from Murshidabad, Al Mamum Kamal of Domkol was apparently asked to set up a madrasa close to his house where young minds could apparently undergo indoctrination. Mamun had even set up one in a small mud house and began collecting donations for teaching small children after returning from Kerala a few months back during the lockdown.
While probing into the Burdwan blasts, the NIA had arrested a madrasa owner from Murshidabad's Mokimnagar. The madrasa was used to allegedly train JMB operatives, the NIA said.
"The model of operation is the same this time. Some of these youths would have served as links to provide logistic support or shelters," the officer said. "The impression of Salahuddin appears to be unmistakably written all over."