Nadia kid gives up studies to help family survive economic hardships
The boy carries a container with 100 lollipops, determined to sell all and earn Rs 150 on his investment that will buy food for his mother and two siblings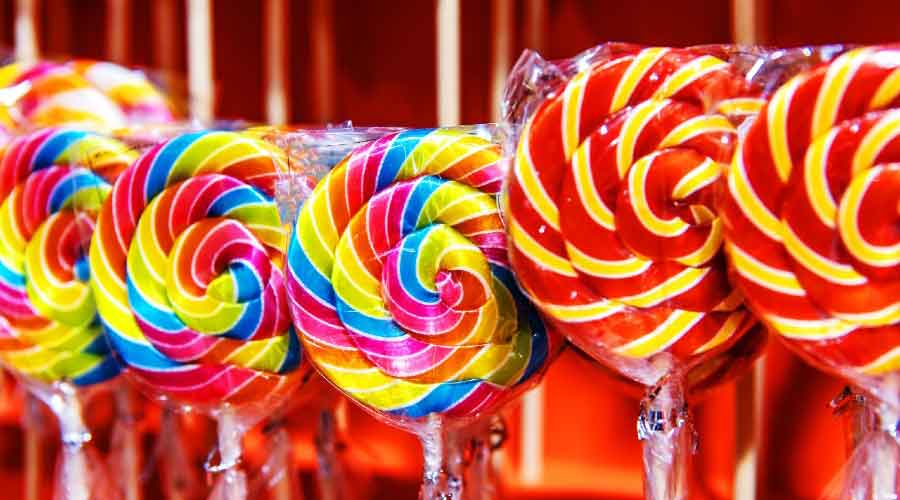 The little boy has to peddle the sweetmeat through the day in the gruelling summer heat to put food on the table for his family of four that the pandemic has robbed of basic sustenance.
Shutterstock
---
Krishnagar
|
Published 13.07.21, 02:04 AM
|
---
Rabi Rajput, 13, has a box full of candies but not to himself. He has to peddle the sweetmeat through the day in the gruelling summer heat to put food on the table for his family of four that the pandemic has robbed of basic sustenance.
Rabi, a Class V student at Krishnagar in Nadia, is the sole breadwinner of his family, his mother left bereft of her domestic help's job after she had left her abusive and alcoholic husband.
The little boy's plight has once again swivelled the spotlight on the cruel economic fallout of the pandemic, hitting the most vulnerable sections of the society the hardest and also threatening to upend the gains made in fighting child labour.
The resident of Bacchu Pally who studies at Krishnanagar Sankar Mission School leaves home at 10am every day, but not for school.
Hurled into the thankless and unforgiving job of a salesman at such a tender age, Rabi has a stiff target at hand. The boy carries a container with 100 lollipops, determined to sell all and earn Rs 150 on his investment that will buy food for his mother and two siblings, including his differently abled elder brother.
This has been Rabi's routine for the past 15 months, when the pandemic rendered his mother jobless. She used to be a domestic help and make about Rs 3,000 a month.
The lollipops are a recent change in commodity. Rabi has had a more humble beginning, selling kochu, an edible root, which he gathered on his own.
"It was very difficult when the pandemic robbed my mother of her job. Our foremost concern was the house rent of Rs 2,000. Most of her income went towards the rent. With whatever little was left, she somehow kept us alive…. The pandemic changed everything," he said.
Two years ago, Rabi's mother Gita separated from her husband, an alcoholic e-rickshaw operator prone to domestic abuse. She left her in-laws' home in Nabadwip to Krishnagar with her two sons and a three-year-old daughter, taking up a rented home in Bacchu Pally and working as a domestic help.
"I began a new life despite odds. But the pandemic broke my back. I don't know what would have happened to us had Rabi not taken up this challenge to keep us alive," said Gita.
"He began by selling kochu, but since the income was negligible he started selling fried flattened rice in markets once the unlock process began. A kind man, admiring his resolve, gave Rabi Rs 1,000 to start his own small business. With the advice of elders, he began selling lollipops," the mother added.
Rabi said the switch to selling lollipops a few months ago had increased his income.
"With the Rs 1,000, I bought lollipops. A full container of 100 helps me make a profit of Rs 150. I try to sell 100 pieces daily, at Rs 5 each. I try to do this, daily," he said.
Rabi sells the candies at the Krishnagar bus stand and adjacent areas between 10am and 3pm. He then goes home for a meal of boiled rice and potato, before leaving for tuition from a woman who teaches him for free. Rabi again sells the lollipops at High Street till 9pm. After that, he returns home to resume his studies and teach his sister, a kindergarten student.
"I dream of becoming an engineer," he smiled.
Biswambhar Mandal, a teacher at Kalyani University, said: "Rabi is not an exception. There are lakhs like him right now, compelled to work… many giving up their studies to help their families survive the dire economic hardships."
Mandal said child labour had somewhat reduced before the pandemic. But the trend had reversed over the past 15 months or so.
"A recent ILO study indicates around 6 crore people are expected to slip into poverty because of the pandemic. A joint report of the ILO and Unicef estimates that a 1 percentage point rise in poverty leads to at least a 0.7 percentage point increase in child labour," he said.
"The unplanned lockdown last year by the Narendra Modi government caused a lot of damage."