Didir Diary campaign on heels of Duare Sarkar
The visits in Alipurduar have already commenced in Falakata block and will soon start in six other blocks of the district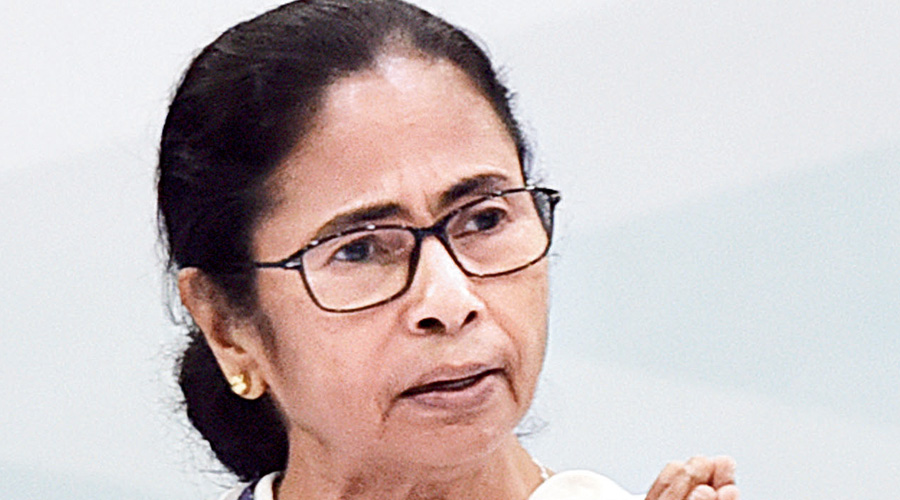 ---
---
Trinamul workers in Alipurduar will visit every home in over 1,200 booths spread across the district to find out whether any prospective beneficiary of the state-run welfare schemes have been left out in any town or village.
The decision has been made as a follow-up move to "Duare Sarkar," an ongoing campaign launched by the Mamata Banerjee government to reach out to people through camps so that they can get benefits of the array of schemes floated by the state government.
"We have named the campaign Didir Diary," said Mridul Goswami, the district Trinamul president.
"Our workers functioning in booths will move around in teams. They will visit every house and talk to the families to find out whether they have enrolled themselves under schemes according to their eligibility. If it is found that anyone has been left out, they will note down the details," said Mridul Goswami, the district Trinamul president.
The visits, he said, have already commenced in Falakata block and will soon start in six other blocks of the district.
In all, there are 1,274 booths in Alipurduar district.
Once the data is collected, it would be collated and be handed over to the district administration.
"We want to ensure that not a single eligible beneficiary is left out of these government schemes. As we will provide the data to the administration, we would at the same time also request the officials to take necessary steps so that these people are brought under the ambit of welfare schemes concerned," Goswami added.
Though the district Trinamul chief claimed that the campaign has been planned to plug in the gaps of Duare Sarkar and help more people get welfare benefits, party insiders said it would also help them to counter BJP.
The BJP, which is aggressively campaigning in the district, has drawn up a strategy to engage 10 youths in every booth to nurse support base at the micro level.
"Our plan, we believe, can help develop mass contact at the booth level and in countering the BJP. There are reports that the BJP has constituted such 11-member teams in most booths of the district and will engage the teams to maintain regular contact with people," said a Trinamul leader.
District BJP leaders, when contacted about the upcoming Didir Diary campaign, however said such tactics would not work for the ruling party.
Ganga Prasad Sharma, the BJP president of Alipurduar, was dismissive of Duare Sarkar and Didir Diary.
"Time and again, Trinamul leaders of all tiers have claimed that there have been huge developments since 2011 (when the party came to power) and that the state government has provided several benefits to people. Then why do they have to make such plans now?" he asked. "It is nothing but a last-minute attempt to try and convince people," he added.