Mamata for end to healers' ostracism
It is our duty to ensure security of medical professionals: CM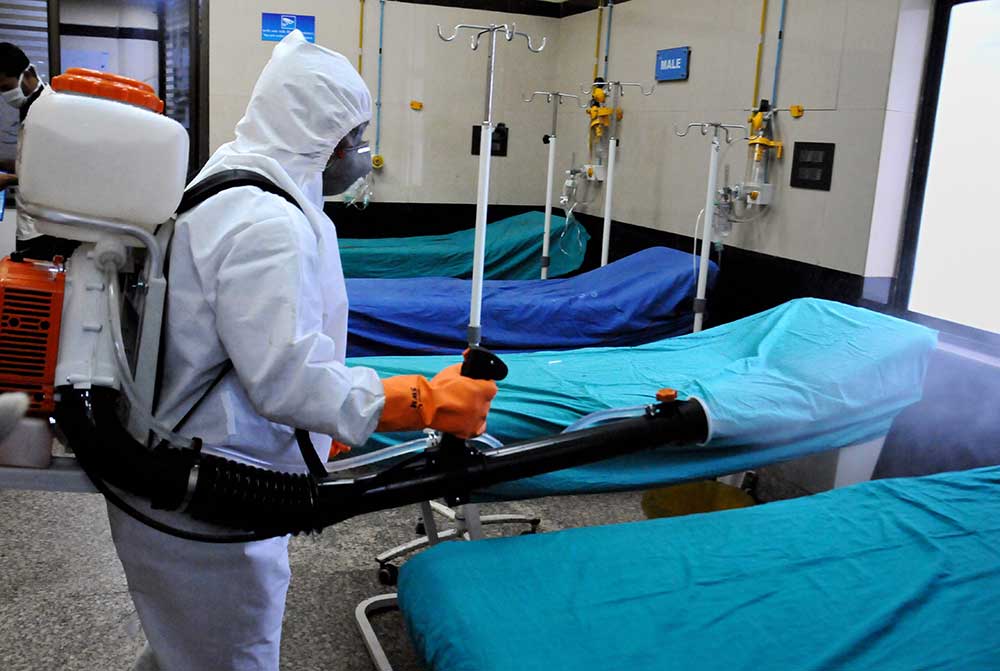 ---
|
Calcutta
|
Published 25.03.20, 08:38 PM
---
Mamata Banerjee has asked her administration to ensure that doctors, nurses and health workers battling the spread of the novel coronavirus do not face any discrimination after reports emerged that many of them were facing social boycott because of their exposure to patients.
"I am asking the administration to ensure that doctors, nurses and health workers don't face any problem. They should not face social boycott. They are fighting to prevent the spread of the virus and it is our responsibility to ensure proper security for them," the chief minister said after a meeting with top government officials at Nabanna on Wednesday to review the state's preparedness to fight Covid-19.
Sources at Nabanna have said Mamata issued the directive after doctors and nurses had been asked to vacate rented residences by their landlords at few places as they were dealing with suspected coronavirus patients.
"This happened because of panic and lack of knowledge among people. The chief minister asked us to make the public aware that doctors and nurses sanitise themselves properly before leaving hospitals. We will intervene whenever any such compliant is lodged," said a senior health department official.
Mamata also said people should understand the meaning of "social distancing".
"Social distancing does not mean isolation. If you feel anybody is having a health-related problem in your area, contact the local administration. They will take necessary action like taking the person to a doctor or clinic. But don't make the person untouchable in the society," she said.
Sources in the health department said Mamata's message was the need of the hour as thousands of doctors and nurses were fighting the novel coronavirus across Bengal and many of them were feeling insecure.
"One nurse told me last night that the landowner was refusing to allow her at the rented house after she had returned from the hospital. The landlord repeatedly said she could spread the virus as she had spent so many hours with suspected Covid-19 patients," the superintendent of a district hospital said on Wednesday.
Health department officials said they were also aware of such complaints though the number was very few so far.
"The district authorities had intervened every time such complaints had come up. We want to nip the problem in the bud as such incidents leave enormous pressure on the staff of hospitals," said an official in the health department.
Following the chief minister's directive with regard to the hospital staff, district authorities are planning to prepare a detailed chart showing how doctors and nurses get sanitised after duty and distribute the same to the landowners whose tenants are at the forefront of the battle against Covid-19.
"Many doctors and nurses are forced to live at rented places outside Calcutta as their place of posting is far away from home. It is the duty of the administration to ensure that they can just focus on their job during this hour of crisis," said a district magistrate.