Mamata rules out relaxation in lockdown
She had said last week that she would review the situation and would try to give some relaxation from April 1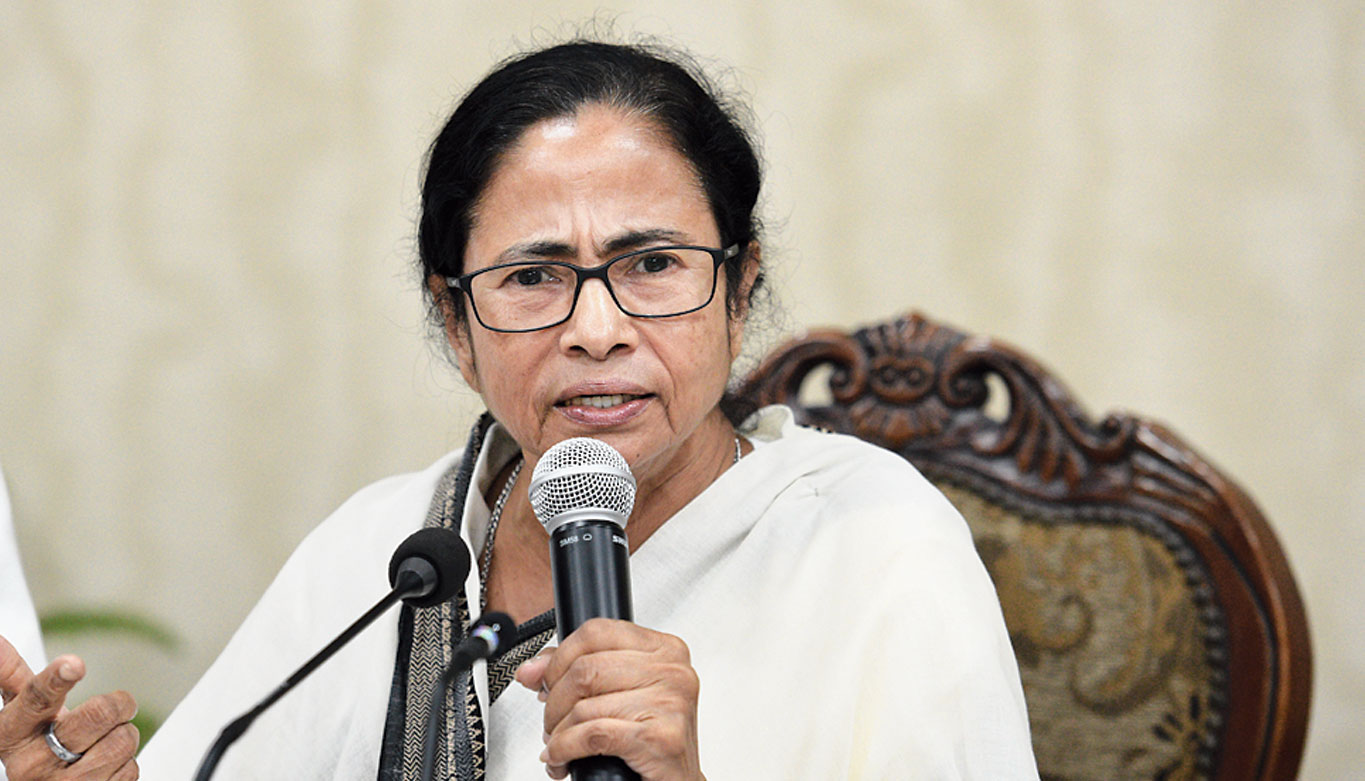 Mamata Banerjee
Telegraph file picture
---
Calcutta
|
Published 30.03.20, 10:46 PM
|
---
Mamata Banerjee on Monday clarified that — contrary to indications in some of her statements last week — no major relaxation would be extended in Bengal during the 21-day lockdown and underscored how "sensitive" the next two weeks would be in fighting the Covid-19 pandemic.
"The Centre has announced the 21-day lockdown under a central Act, which we have to follow. Besides, the next two weeks are sensitive in terms of battling the novel coronavirus outbreak. We will review the situation on April 13 and would try to give some relaxation for April 14, the Bengali New Year," the Bengal chief minister said at Nabanna, the state secretariat.
Mamata clarified that no substantial relaxation could be given right away. The chief minister had said last week that she would review the situation and would try to give some relaxation from April 1.
"The chief minister perhaps meant that over the next two weeks, the pandemic could enter the dreaded stage III — community transmission — in India… if the lockdown is taken lightly," said a senior state government official.
Mamata allowed sweetmeat shops to open for four hours daily, a decision which sources said would immensely help those involved in dairy industry and allied sectors.
The chief minister also took several initiatives during her stock-taking videoconference from Nabanna to ensure that supply of essential commodities, especially medicines, remained normal and tried assuring people against rushing to shops for panic-induced buying. "All grocery and medicine shops will remain open through the normal working hours. The police will ensure that vehicles carrying essential items and medicines are not stopped midway," she said.
Mamata advised pasting conspicuous stickers on windscreens of vehicles ferrying essential items, which will help the police give unhindered passage. Mamata also asked the food and supplies department to give 5kg of additional foodgrain to nearly 20 lakh in the poorest of poor category during the lockdown, over and above their allotted quota of 5kg of grains a month.
"We have to ensure that nobody faces starvation. If anybody seeks grains but don't have ration cards, the food and supplies department would take care of them and give them food grains by issuing a temporary ration card," said Mamata.
She made it clear that district magistrates should help migrant workers who returned home or those who were stuck in the state because of the lockdown.
"The district magistrates should give food grains from general relief funds to all those people. We have to ensure that nobody goes hungry during the lockdown," she added.
Sources said the measures by the chief minister showed that she was pulling all stops to make the social distancing successful because if stage III arrived, Bengal would be hit hard given its high population density.