Mamata Banerjee jibe at BJP-ruled UP, Gujarat
She raised questions over the law and order situation in some of the states where the party is in power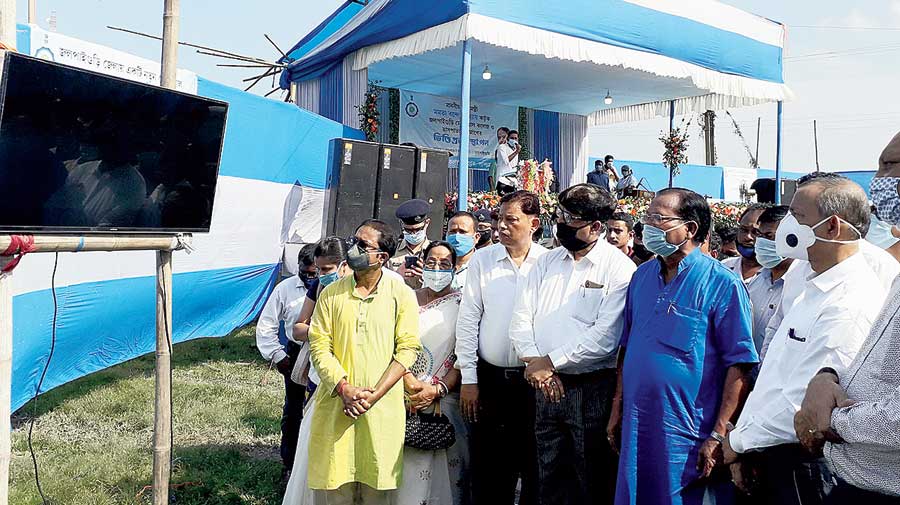 ---
|
Siliguri
|
Published 01.10.20, 01:26 AM
---
Chief minister Mamata Banerjee came down heavily on BJP during an administrative review meeting here on Wednesday as she raised questions over the law and order situation in some of the BJP-ruled states including Uttar Pradesh.
"There are some people who question the law and order situation in Bengal. We would like to know how the situation is in states like Gujarat and Uttar Pradesh," she said. " In Bengal, the situation is much better than any other state of the country."
Though she did not refer to the Hathras tragedy of Uttar Pradesh in which a 19-year-old Dalit girl died on Tuesday two weeks after she was gang-raped, and was cremated before dawn on Wednesday by the police, it was clear that the Yogi Adityanath government was her target.
In a bid to turn the Hathras incident into a political issue with pan-India resonance, Mamata's party Trinamul — assisted by Team Prashant Kishor — has been making noise on social and mainstream media on the Dalit victim angle.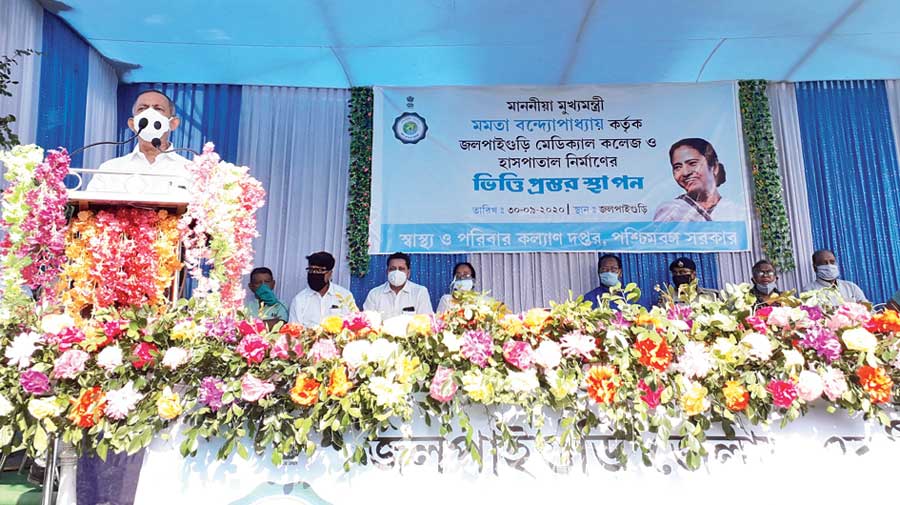 Several senior Trinamul Congress leaders, right up to the party's de facto Number Two Abhishek Banerjee, questioned Prime Minister Narendra Modi's silence on the Hathras tragedy.
"An unspeakable crime committed in #Hathras under Narendra Modi's reign & he was silent. The girl succumbed to her injuries, after battling to stay alive for 15 days & now, UP police have utterly disrespected her remains!" tweeted Abhishek, the Diamond Harbour MP.
After her assault on the BJP-led governments in different parts of the country, Mamata then criticised the central government for the alleged highhandedness of the Border Security Force (BSF) in bordering areas of Bengal.
"In bordering areas of Cooch Behar, the BSF personnel are being used to open fire and intimidate people. There are reports that the BSF personnel roam around in villages in the name of vigilance and threaten the residents. This has to be stopped. I would also ask the policemen posted in such places to take strict steps to prevent smuggling and other illegal activities," she added.
The attack on the BSF was significant as there have been recent instances in which jawans were accused of firing at innocent people.
In a recent incident, a youth in Toofanganj in Cooch Behar was gunned down by BSF.
The killing triggered a controversy as north Bengal development minister Rabindranath Ghosh had lodged a complaint against the BSF with the chief minister.
Mamata also spoke on social networking and accused the BJP of floating thousands of groups on social media to disseminate "fake news".
In a missive to the police officers posted across different police stations and to the BDOs, she said that they have to take the initiative on a regular basis to prevent the spread of such "irresponsible and fake posts".
She took on the Centre and the BJP over the agenda of development and said that though the state has readied airports in Cooch Behar, Balurghat and Malda, the central government has not acted yet to make these airports operational.
"The onus is on the Union civil aviation ministry. We have spent money to get these airports ready. They should take initiative to start flight services from these airports to boost regional connectivity. Earlier, we had seen some people bringing in a flight to Cooch Behar and claiming initiation of air services. But ultimately, it turned out to be a gimmick," said Mamata.
She was referring to Nisith Pramanik, the BJP MP of Cooch Behar. In July last year, Pramanik had landed in a nine-seater aircraft in Cooch Behar and had said that flight services would commence soon from the airport. However, no flight services eventually started from Cooch Behar.