Long after the run, a race is won
An example of honesty in hills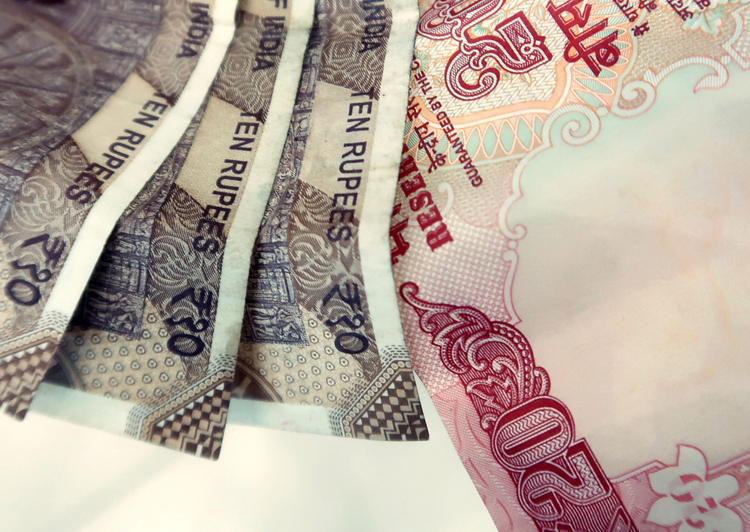 Premius Bhutia has played down his gesture
(Shutterstock)
---
Darjeeling
|
Published 12.11.19, 09:27 PM
|
---
An unemployed man who was once a substance abuser set an example for honesty on Tuesday when he called on a police officer to return the prize money and gift hampers that organisers of a marathon had mistakenly awarded him.
Premius Bhutia, 54, however, played down his gesture. "Had I still been a drug addict, maybe I would have kept quiet because Rs 5,000 is some money," the Darjeeling resident said. "After 36 years of substance abuse, I believe I have been given a new life to help others."
Premius has stayed clean for the past six years.
Premius had taken part in Sunday's Darjeeling Hill Marathon 2019 and was heading for lunch when he heard the organisers announce his name.
"After the run, I was on my way to have food with friends when my name was repeatedly called from the stage. I went up on stage and there were two runners from the police department (police personnel competed in a separate category). I too was handed a cash award and gift hampers," he said.
The results showed Premius had been listed as the winner in the 21km category for women above 45, though the cash award of Rs 5,000 suggests he was rewarded for coming third. The winner in the category for men above 45 was Subarna Subba.
"When I realised I had been wrongly rewarded, I decided to hand over the award as some deserving runner was being left out," Premius said.
It was not clear how the mix-up happened because Premius is very much a man's name. The event's managers blame it on a technical glitch while entering data for the marathon — organised by the Darjeeling Police and Sports Development Foundation in association with The Telegraph — where an automatic time-recording system introduced this year resulted in the mismatch.
Premius too had not realised the error then but found out later. On Tuesday, he reached the office of Rahul Pandey, DSP (town), Darjeeling, to return the cash award and the gift hampers.
When Premius narrated his story, Pandey decided to felicitate him for his honesty. "In recognition of his honesty and spirit of sportsmanship, we are not only felicitating him but we want him to keep the Sunday reward," the officer said.
It was also recognition of a quality Darjeeling's residents pride themselves on: honesty.
Darjeeling police too would vouch for it and have in the past cited several instances when people have found and returned bags lost by tourists, including foreigners.
French tourist Nicolle Valentine, who had lost his sling bag that contained all his documents, cash and cards, was one of them. Not only did he get his bag back, thanks to a driver from Siliguri, police volunteers even arranged for accommodation for the tourist.
Premius's life has all the ingredients of an interesting story.
"From a drug abuser I became an alcoholic because I could not get money to buy drugs," he told this newspaper.
Asked if he had quit smoking, too, he said in jest: "I have quit everything; smoking, drinking and, perhaps if I had a wife, I might have quit her, too."
Premius has been running marathons since his days in college, when he was still an addict. "I started running in my college days. Despite everything I have always been a sports lover and have so far competed in nearly 100 runs," he said.
His college mates remember Premius as a talent. "He was good in sports, used to run, play football, cricket, was also good in music and used to compose his own songs," said a former college friend.
What about studies?
Premius has no illusions, although he taught social studies for 20 years in a private school in Nagaland.
"I cleared Class X in five attempts. During my third attempt, my father told me not to step foot inside the house if I failed."
How did he enter then? "I entered through the door with my hands on the ground and told my dad I had not entered the house on my legs," he grinned.
At other times, his ready wit helped him deal with his peers. "I went to St. Joseph's College (North Point) and while I was a first-year student of arts, my desk partner of Class IX was a teacher in the commerce department of the college," Premius recalled.
The girls, Premius said, would taunt him. "I used to tell the girls, 'So what, he was good in studies and I was not as good. He gets a salary and I pay for it through my fees'."
The realisation that substance abuse was doing him no good hit Premius one day. He decided he would have to quit if he were to live longer.
"I enrolled myself in a rehabilitation centre in Darjeeling and started a new journey. I joke around but I always tell people to stay away from drugs as this will only ruin your life," he said.
Premius, who believes that sport can be a great distraction from substance abuse, has run in marathons in Delhi, Thimphu, Kathmandu and Shillong, and won medals in some.
How does he fund his trips? "Oh, that's a miracle. I have even flown to participate in these events. This is Darjeeling; all my runs have been funded by well-wishers from Darjeeling."
He named some people, not all of them his friends, but who have nevertheless come forward to lend a hand. "People like Supreet Raj, Sujata Mukhia, Nishcal Gurung and Ajoy Edwards have helped me participate in these events," Premius said.
It's another quality that residents of Darjeeling take pride in: helpfulness.