Keep tabs on litterbugs says Mamata Banerjee to Calcutta Puja organisers
Mamata was speaking on the occasion of rewarding select puja committees with "Biswa Bangla Sharad Samman" at Nabanna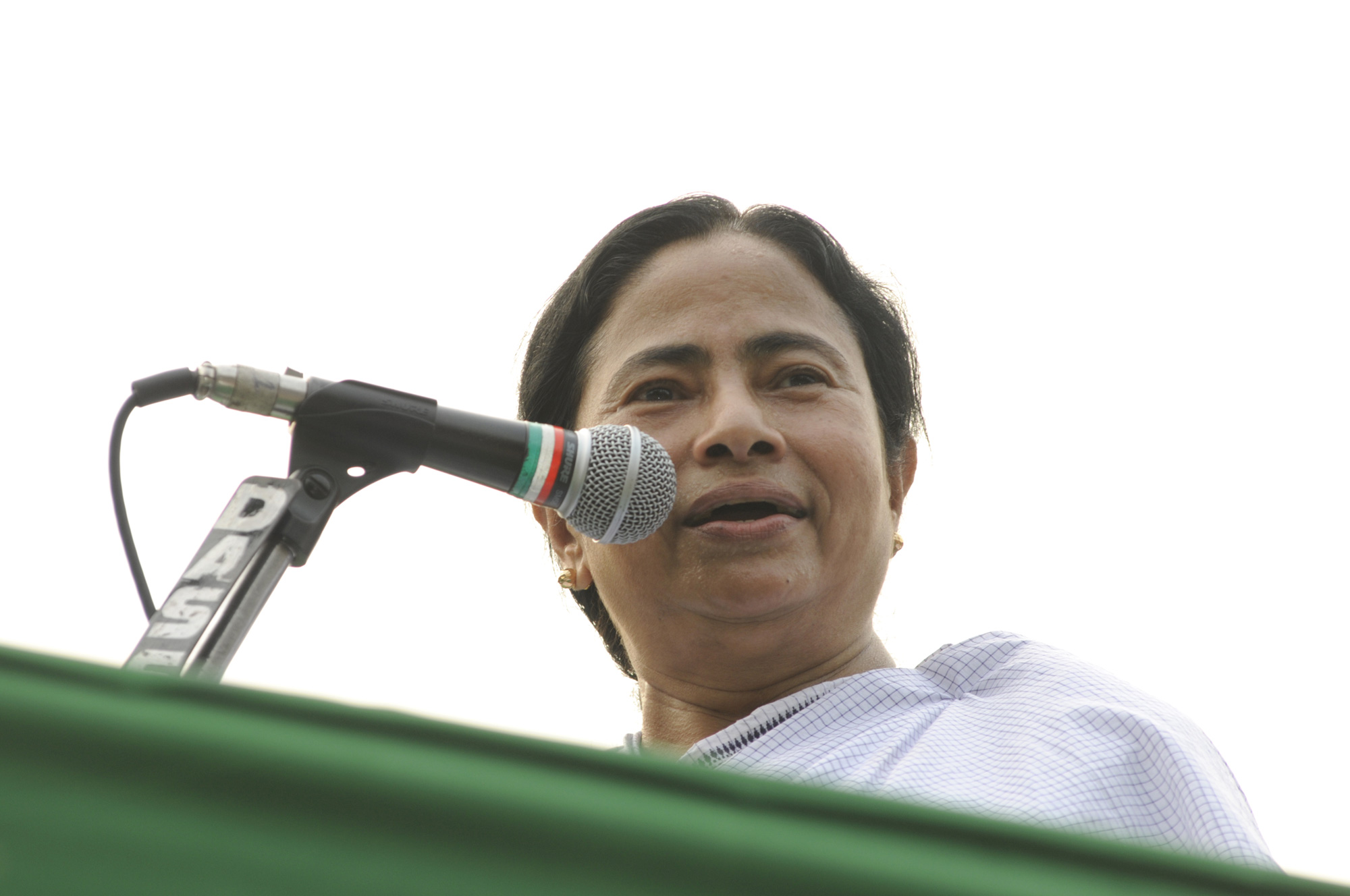 ---
|
Calcutta
|
Published 15.11.18, 10:17 AM
---
Chief minister Mamata Banerjee on Wednesday urged Durga Puja organisers to ensure they keep their localities clean throughout the year.
She asked puja committees to keep a watch on those trying to litter localities with garbage and deface walls.
Mamata was speaking on the occasion of rewarding select puja committees with "Biswa Bangla Sharad Samman" at Nabanna. "I would call upon the clubs to keep a close eye on roads and localities… nojor rakhben…. We try to keep the roads clean. But there are some who litter them. People tend to spit or dump garbage. You will have to keep a watch."
This October, the government gave Rs 10,000 each to puja committees amidst questions if the 2019 general elections prompted the move.
While awarding some puja committees on Wednesday, Mamata chose them as a tool to help in the government's cleanliness drive. There are some who want to deliberately litter places. Suppose you are building your club house or painting it and someone spits on the walls," she said.
"One doesn't move ahead by littering garbage. Hingsha kore hoy na (There is no point being jealous). Bhangchur kore hoy na. (There is no point in vandalising things)."
She referred to the skywalk in Dakshineswar where some visitors had spit on the walls. "I'm told the temple committee has decided to fine those caught spitting or littering the skywalk Rs 5,000."
The chief minister had inaugurated the skywalk on November 5.
In Calcutta, the Calcutta Municipal Corporation's conservancy department has a budget allocation of around Rs 596 crore for solid waste management. The money is meant for keeping streets and roads clean, civic officials said.
The decision to involve puja committees in the cleanliness drive was aimed at combating vector-borne diseases such as dengue and malaria, they said.
Puja committees from Kasba, Chetla and Behala welcomed the move, saying they try to protect walls with murals and paintings.
"We will discuss the matter with our committee members and take a call on how to go about it," the secretary of a Puja committee in Kasba said.
The chief minister is trying to counter the Centre's Swacchh Bharat Abhiyan by engaging local clubs, some officials in the finance department in Nabanna said.
A few of Mamata's cabinet ministers said the move was aimed at presenting a clean face of Bengal ahead of the elections.