Junk transfer fear, says former secretary
Anil Swarup was in Calcutta to launch his book Not Just a Civil Servant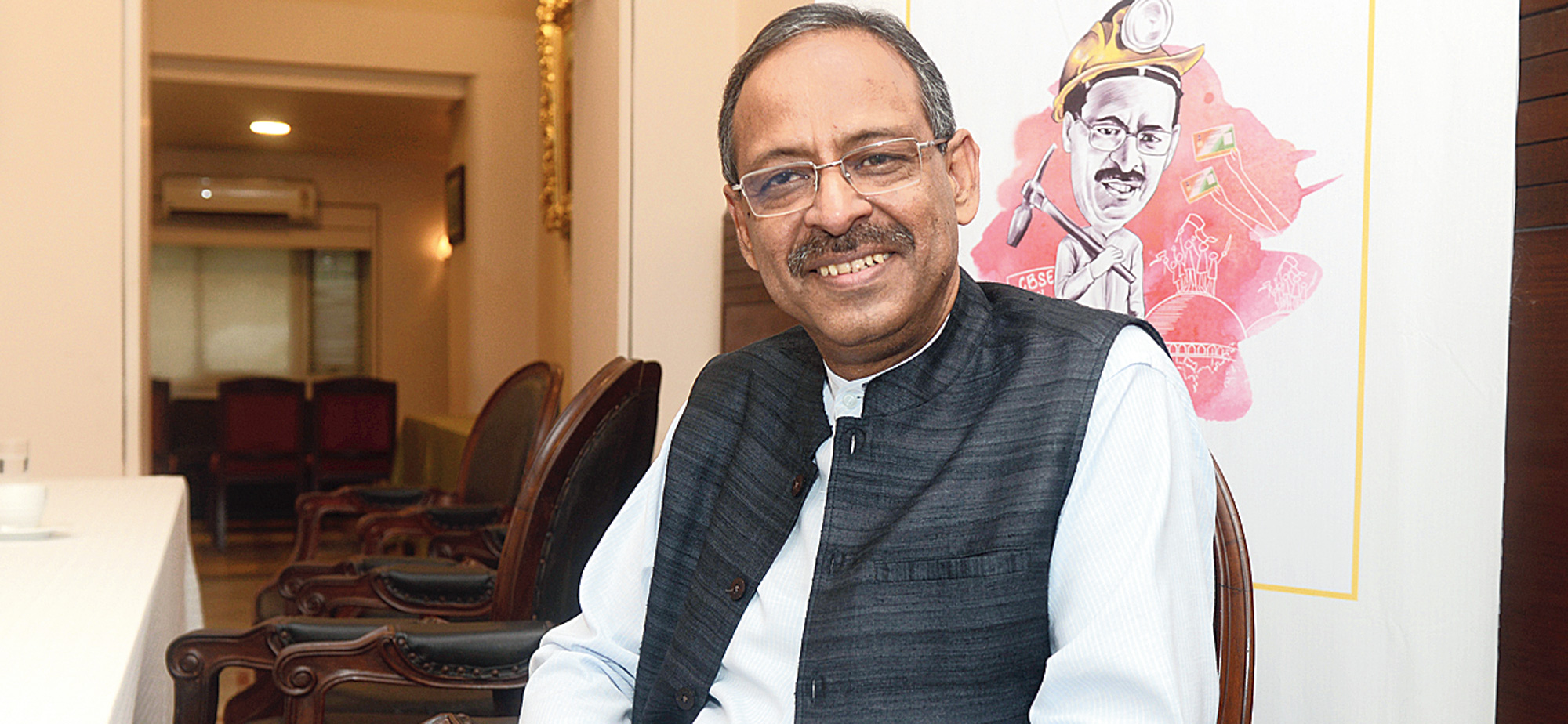 Former Union school education secretary Anil Swarup at the Bengal Club on Tuesday.
Bishwarup Dutta
---
Calcutta
|
Published 12.03.19, 09:50 PM
|
---
Civil servants need not fear transfers for being upright and once they rid themselves of the fear, politicians can't harm them, former Union school education secretary Anil Swarup said on Tuesday.
Swarup, who had held the post of coal secretary before his school education assignment, was in Calcutta to launch his book Not Just a Civil Servant, hosted by the Indian Chamber of Commerce at Bengal Club.
He gave the advice to a full house of bureaucrats. "For a civil servant, a transfer is like death. It is inevitable. What is there to be worried about? Like in Hindu philosophy, you are born again. What's the problem?
"If you can develop this attitude, there is nothing like it. He (the politician) will transfer me? Let him transfer me. Then gradually politicians start realising they cannot harm the bureaucrat beyond a point. He, in fact, cannot do much. That's how I survived."
Swarup was speaking during a panel discussion, moderated by former bureaucrat Sabahat Azim, as part of the book launch.
Swarup said this in response to a question on how he managed to survive during his 38 years of service that included stints in Uttar Pradesh and the coal ministry.
The book details his experience as a civil servant.
Asked if he wanted the bureaucrats present to draw inspiration from his experience and remain honest in the face of any threat, Swarup said: "My experience suggests a corrupt politician finds it difficult to break a civil servant who does not fear transfers."
Swarup, however, said it is wrong to blame only politicians for the mess in the system. At times, civil servants contribute to the malfunctioning of the system and they need to introspect, he said.
"It is the easiest thing on earth to blame someone for the problem that I have created…. It is wrong to the blame only politicians and hence, there is a need to introspect. We don't have control over politicians, but we certainly do have control over ourselves," Swarup said.
Prior to the book launch, Swarup reflected on his stint as the school education secretary in a chat with Metro.
He said lesser budgetary allocation in school education had bothered him. "I faced this during my two-year stint from 2016 to 2018. In fact, no government wants to spend enough on education as this does not fetch them immediate electoral gains."
In the chapter on school education budget, Swarup has written on how the budgetary allocation during the NDA regime gradually decreased.
"The budgetary allocation for school education was Rs 55,115 crore during 2014-15. As a percentage of GDD, it was 0.52 per cent and 3.07 per cent of the entire budget. This amount was reduced further during subsequent years. Even during 2016-17, the allocated amount of Rs 43,554 crore was less than the allocation made for 2014-15. As a percentage of the GDP, it came down to 0.36 per cent and 2.16 per cent of the entire budget," Swarup has written in his book.