Job hopes rise for former KLO men
Move as a part of government plan to recruit 100-odd former militants and linkmen as home guards and bring them back to the mainstream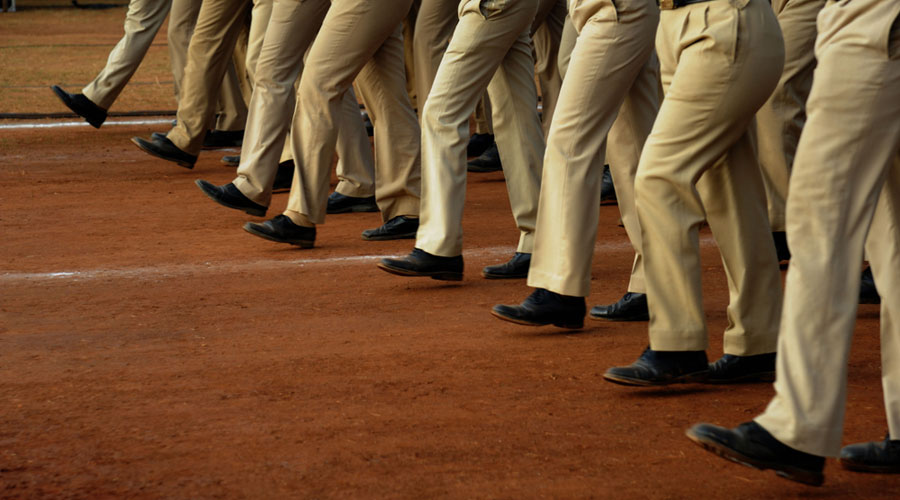 ---
---
The police administration in Cooch Behar on Saturday asked 100-odd former militants and linkmen of the Kamtapur Liberation Organisation (KLO) to turn up at the office of the superintendent of police and submit filled-up police verification forms and identity documents at the earliest.
The move, police sources said, was part of a government plan to recruit them as home guards and bring them back to the mainstream.
The government had rolled out a similar scheme for former KLO militants and linkmen from the neighbouring districts of Jalpaiguri and Alipurduar two years back.
"On Saturday, 37 former militants and 104 linkmen were called to the SP's office... We were given verification forms and asked to submit the forms with supporting documents. It seems that the state government has finally taken up the task to provide us jobs," said Pulasthya Burman, a former militant.
Three days back, these former militants and linkmen had held a meeting in Cooch Behar and decided to launch a movement from October 1 to demand jobs. They also urged the state government to set up an autonomous council for the Rajbanshi population like it has been announced in Assam.
Police officials, however, remained tight-lipped. "Verification is a routine process. We cannot comment on the issue further," said a police officer.
A political observer pointed out that the initiative is significant as it has been taken just ahead of the chief minister's upcoming visit to north Bengal. "It seems that Trinamul intends to play development card again to draw support from people. These former militants, the linkmen and their families are disgruntled a lot as they were not being provided with the jobs of home guards, unlike the ex-KLOs of adjoining districts…," the observer said.
Pranesh Ishore, another former militant, said they are keeping fingers crossed.
"We have been raising the demand for many years now. This sudden move by the district police has rekindled our hopes. Many of us are finding it tough to make both ends meet. Even a home guard's job would largely help us to run our families," Ishore said.