IPL Googly for poll candidates
Party workers are focused on IPL matches instead of hitting the streets to campaign for party nominees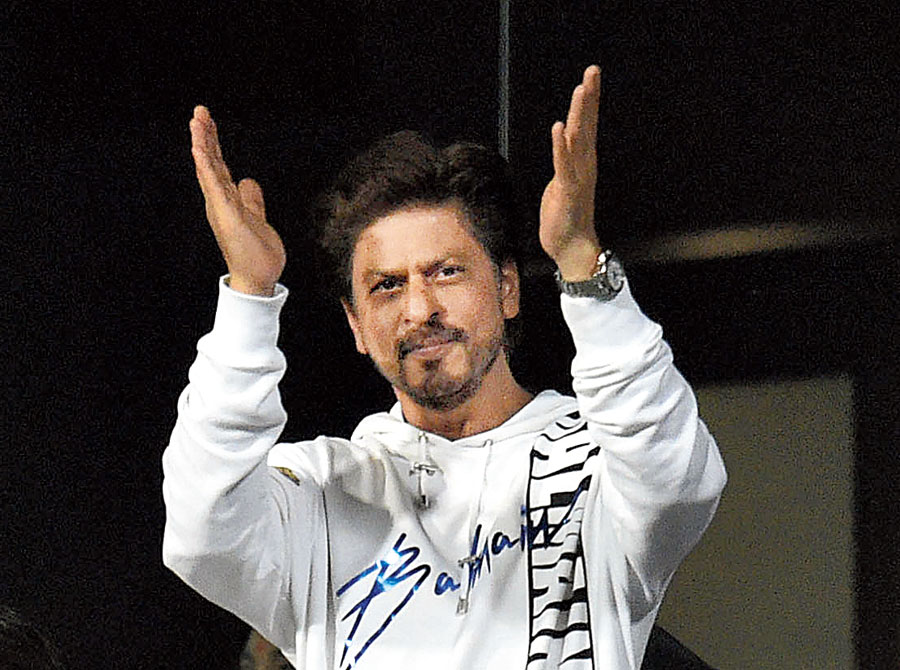 Kolkata Knight Riders co-owner Shah Rukh Khan cheers the team at the Eden Gardens on Wednesday
Telegraph picture
---
Alipurduar
|
Published 29.03.19, 06:03 AM
|
---
Virat Kohli, Chris Gayle, Andre Russell, Rishabh Pant and Yuzvendra Chahal are giving Lok Sabha election candidates tough competition.
Sources in all the major political parties admitted that with the IPL season on young workers and supporters were sitting glued to the television screens in the evenings instead of hitting the streets to campaign for party nominees.
Whether it is Alipurduar in the north or Birbhum and Nadia in the south, the scene is almost the same.
"The foot soldiers are not ready to go out when a match is on and are asking us to reschedule campaign plans," a senior Trinamul leader in north Bengal said.
The 12th edition of IPL began on March 23 and will continue till May 12, when the final will be played at the Wankhede Stadium in Mumbai.
Senior leaders are finding it difficult to assemble party supporters for rallies, public meetings or door-to-door campaigns in the evening.
"The youth these days are busy watching IPL matches in the evening. We could find only a handful of senior leaders going for campaign then. To ensure that the youths join the campaign, we are planning most of our activities in the morning and afternoon and trying to wrap everything up by 7pm," said Dasrath Tirkey, the Trinamul candidate from Alipurduar.
"We have been campaigning for Dasrath Tirkey all through the day and even in the afternoon, skipping lunch. But after 7pm, we need a break as the matches begin then. We cannot afford to miss the matches," a young worker said.
John Barla, the BJP candidate from Alipurduar, faces the same problem. "We cannot force the youths to go out and deprive them of watching cricket. That is why I have rescheduled my programmes," he said.
The IPL effect is evident on voters too. Parties have been planning meetings and street corners ahead of the matches, said Santanu Jha, the CPM candidate contesting from Krishnagore against Trinamul's Mahua Moitra and BJP's Kalyan Chaubey.
"I have seen the crowd thinning at meetings and street corners once the match begins. That is why I have revised my evening programmes. Also, I am reaching out to voters during the day as many people watch the matches at leisure and do not want to be disturbed," said Jha.
That people are more interested in cricket than the elections was evident in Alipurduar on Wednesday.
A group of youths who were watching an IPL match on a giant screen nearby approached the leaders of a party holding a street-corner meeting and requested them to turn down the loudspeakers.
Additional reporting by Subhasish Chaudhuri in Krishnagore and Snehamoy Chakraborty in Birbhum