In his chromosome, Calcutta
In the rush and ride of city life we unsee a lot, forget to remember, or know even, the legacy of the soil that sustains us. Prasun Chaudhuri meets a man who has lent his ear to Calcutta's confidences for more than half a century now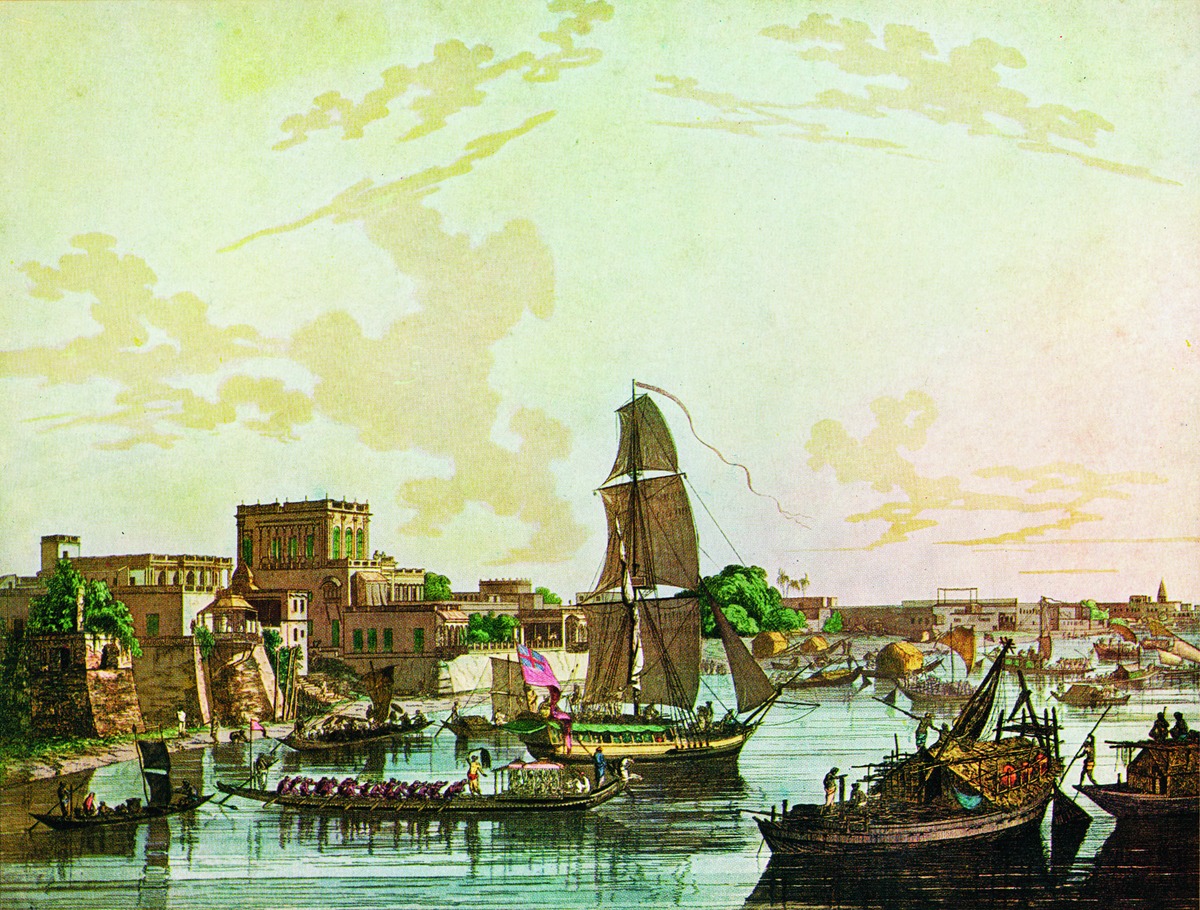 ---
Published 19.08.18, 12:00 AM
|
---
Parameswaran Thankappan Nair or P.T. Nair says that in all likelihood he was the first to write an anthology on Job Charnock, the Englishman who is said to have founded Calcutta (as we know it) 328 years ago, almost to this date. He doesn't quite agree with the founding theory though, nor with the other theory about August 24 being the city's birthday.
More than 15 years ago, the Calcutta High Court stripped Charnock of the epithet, Founder of Calcutta, with the judges decreeing that no one person could be credited for the effort. Research shows that Charnock decided to set up Bengal's trading headquarters in a village called Kalikata on August 24, 1690. The court, however, ruled that Calcutta does not have a birthday.
Nair, who is perhaps the most dogged chronicler of the city, doesn't contest the court verdict. He says, "Calcutta existed much before Charnock arrived in India [1655-56]. However, had it not been for Charnock, the marshy, sparsely inhabited village would not have been what it is today."
Nair talks about how Charnock chose Kalikata after careful deliberation. He experimented with Hijli and Uluberia further downstream the Hooghly, and stayed at Sutanuti, a neighbouring village, before setting his sights on Kalikata.
"There is no doubt that the modern city is the product of Charnock's foresight and enterprise," says the 85-year-old. It was Charnock's son-in-law, Charles Eyre, who acquired the zamindari rights from the Sabarna Roy Choudhurys for Rs 1,300 in 1698, six years after Charnock's death. Kalikata was part of an imperial jagir or estate belonging to the Mughals, held by the Roy Choudhurys.
Nair is known as Calcutta's barefoot historian ever since he wrote A Tercentenary History of Calcutta: A History of Calcutta's Streets. Among his other books are Calcutta in the 19th Century: Company's Days and Calcutta: Origin of the Name. In all, he has written 60 books about the city and its history, and is on to his 61st - which he has decided to call Gandhiji in Calcutta. While on it, he has learnt how the Gujarati community came to take over a large part of south Calcutta's Bhowanipore area.
Assiduous in his research, this Malayali elder is undeniably an authority when it comes to his adopted city. In the acknowledgments to the 2015 book, Calcutta: The Stormy Decades, editors and historians Tanika Sarkar and Sekhar Bandyopadhyay write: "Calcutta owes a great deal to its resident Malayali scholar, P. Thankappan Nair, whose wide-ranging scholarship explored practically every aspect of the history of the metropolis, from the 17th to the 19th century..."
P.T. Nair clearly remembers the autumn morning he arrived in Calcutta 63 years ago. It was a Thursday. The Howrah Mail from Madras pulled into Howrah Station at five in the morning. Says Nair, "I arrived, a vagabond, a ticketless traveller, all the way from Alwaye [now Aluva] in Kerala. Since my uncles worked in the railways I never bought tickets."
He took a tram from the Howrah Station to Dalhousie Square in the heart of the city - this service existed then - and as the tram trundled up the bridge, the young man watched spellbound as one of the finest cities in the world rose into view alongside the early morning sun. It was love at first sight.
Nair says, "Calcutta was an important city - all the big banks and companies had their head offices. Even now, many companies have their headquarters here, but principal operations are conducted from elsewhere. It was so clean a city too - the hydrants worked and roads were washed every morning." The year was 1955, another wave of refugees had arrived in the city from East Pakistan. Satyajit Ray's Pather Panchali was still showing in the halls. "The day I arrived, the West Bengal government announced the choice of Durgapur as a satellite township," Nair recalls.
Nair had arrived armed with his matriculation certificate, a change of clothes and Rs 20 in his pocket. He knew nobody, had no reference and had no plans to be a chronicler of the city. But he had a plan.
He went to the GPO in Dalhousie Square and took a seat facing the post boxes. And his eyes scanned the corridor for someone, anyone, stopping before Box No. 900.
Nair says, "All I knew was that a certain Mr Rahman used this post box. I had typed his name on an envelope when I was a student at a typewriting school back home in Kerala."
A peon eventually approached and opened the box, and when he turned to go, Nair followed him.
He found Mr Rahman in a nearby office. "When I told him I was from his native place, he embraced me and invited me to his home near the Kalighat temple." Nair walked the eight-kilometre stretch to Mr Rahman's home, admiring the city along the way.
Nair says that that very day, he knew he wanted to explore every bit of this city and unravel the many tales of its countless streets and buildings.
In time, he became privy to its lost stories. One such is the fact that the original Kalighat temple was located between the current Victoria Memorial Hall and Birla Planetarium. The area around the temple was inhabited by Bengali traders and their ilk. Thousands of pilgrims thronged too. He says, "The temple was shifted to its current location when the British decided to build Fort William. They wanted to secure the place for it."
[Another Calcutta expert, historian Haripada Bhowmick, however, contests Nair's temple claim. He says, "There are 17 myths about the original location of the Kali temple. But the antiquity of the Kali idol - which is an ancient stone engraving - is proof that the temple could not have been shifted."]
The truth is, Nair, acquired all this knowledge gradually, over time. First, he had to find himself a job.
It was not long before he landed himself a typist's assignment with a private company at Rs 125 a month. Those were the days when a monthly tram ticket to Dalhousie cost Rs 2 and a lunch or dinner, 50 paise. During lunch breaks, Nair took tram rides to roam the city. Whenever he came across an old building or an interesting plaque, he stopped to take notes. He also collected newspaper clippings and purchased old books and maps from shops on College Street and Wellington Square.
After a spot of job-hopping, he joined the Anthropological Survey of India (ASI) as a stenographer in 1957. And he took up residence on the ground floor of a three-storey building in Bhowanipore.
The ASI job eventually took him to Shillong. Nair says, "Since there was not much work, I enrolled for a Bachelor's in History at Gauhati University. In my free time, I read the books in the ASI library."
Four years later, when he returned to Calcutta, he settled down in his old address in Bhowanipore. It was a 10-minute walk from the National Library.
Today, should you go looking for P.T. Nair, you don't need the exact postal address. Just walk down Kansaripara Road off Harish Mukherjee Road and ask for "Nair babu".
The building with huge iron gates looks old. A knock on the door - there is no bell - and Nair comes out. He has a day-old stubble, is dressed in a yellow mundu and a faded shirt. The drawing room is spartan, but not unkempt. There is a writing table with a typewriter in one corner, a cot in another, an almirah full of books and a wooden bench for visitors. Should you visit in the morning, you're likely to be greeted by the clickety-clack of the 1964 Remington. That would be Nair typing out his notes. The other room - it is a two-room set - is for his books.
As we settle down on the bench, Nair's wife, Susheela, comes into the room, greets us and offers tea. She has been a great support to her husband who left his full-time job in 1977. While Nair remained engrossed in full-time research, she taught at a school in Kerala and raised their three children. Nair lived alone, cooked for himself - he has been living on a single- meal diet for years - and spent the better part of the day at the National Library.
Now, post-retirement, Susheela lives with him. But other than that, little has changed about Nair's routine. Almost every morning he walks down to the National Library. He talks about how this library is the biggest treasure trove of information on British India, especially Calcutta.
According to Nair, to dispel myths about the city, it is vital that one has access to multiple sources - East India Company records, newspaper reports, travelogues, books and journals. He says, "Academic people think only of archival sources - mostly government records, which are rather dry. You don't get to know of the social life from these."
Then there is field research - walk the streets, examine buildings and monuments, collect relevant oral histories. Nair says he has walked the length and breadth of Calcutta and Howrah several times.
But these efforts and expertise notwithstanding, a section of Bengal's academia regards him as an "archivist", refuses to call him a historian. Nair doesn't contest this. He is happy to remain a "hardworking collector of facts". If he at all has a lament, it has to do with his first love's diminishing importance. He says as he sees us off, "Calcutta is no longer an important city of India, let alone in Asia... People used to come here from faraway places. Now people leave the city in search of greener pastures."
And so saying, he starts walking towards the National Library. In the rain-washed morning, he looks like a young man rushing to keep his tryst - with Calcutta, of course.