In Calcutta, learner driver out for a solo spin kills praying woman
Accused booked for culpable homicide not amounting to murder and negligent driving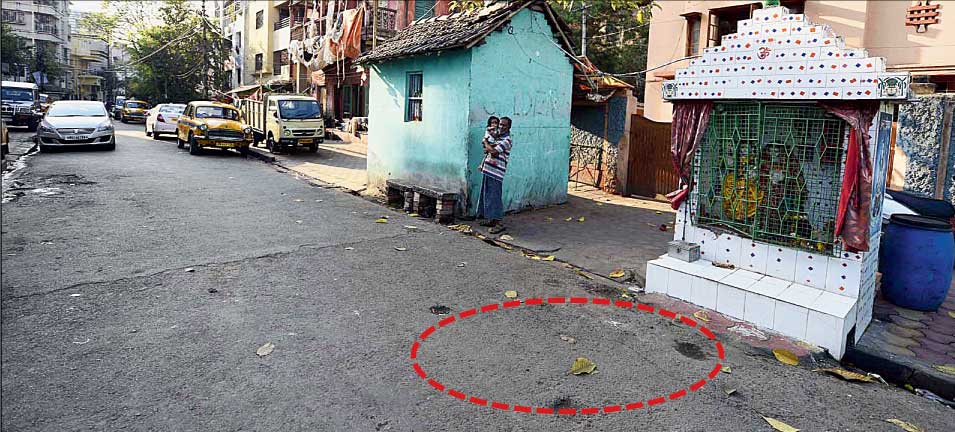 ---
|
Gariahat
|
Published 21.02.19, 09:59 PM
---
A 30-year-old learner driver illegally steering a vehicle unsupervised through a public road on Thursday morning fatally knocked down a woman praying in front of a temple near Rashbehari Avenue.
Sumit Sharma, a resident of the Panditiya Road neighbourhood in south Calcutta, had allegedly taken the white Swift Dzire for a spin without the knowledge of an acquaintance who had parked the car and gone into his house a few minutes earlier.
Police said he got into the car, an app cab, after finding the ignition key attached. The Swift Dzire had barely taken the turn towards Aswini Dutta Road when it picked up speed and ploughed into Saraswati Haldar, who was standing by the roadside and praying with eyes closed outside a small Shiva temple.
Eyewitnesses said the car sped away even as the bloodied victim, a 36-year-old domestic help from Mandirbazar in South 24-Parganas, lay there beside a chunk of concrete that came off the temple.
Saraswati was declared dead on arrival at a nearby hospital.
Sumit has been arrested and booked for culpable homicide not amounting to murder, a non-bailable offence. He holds a learner's licence valid from December 11, 2018, to June 10, 2019.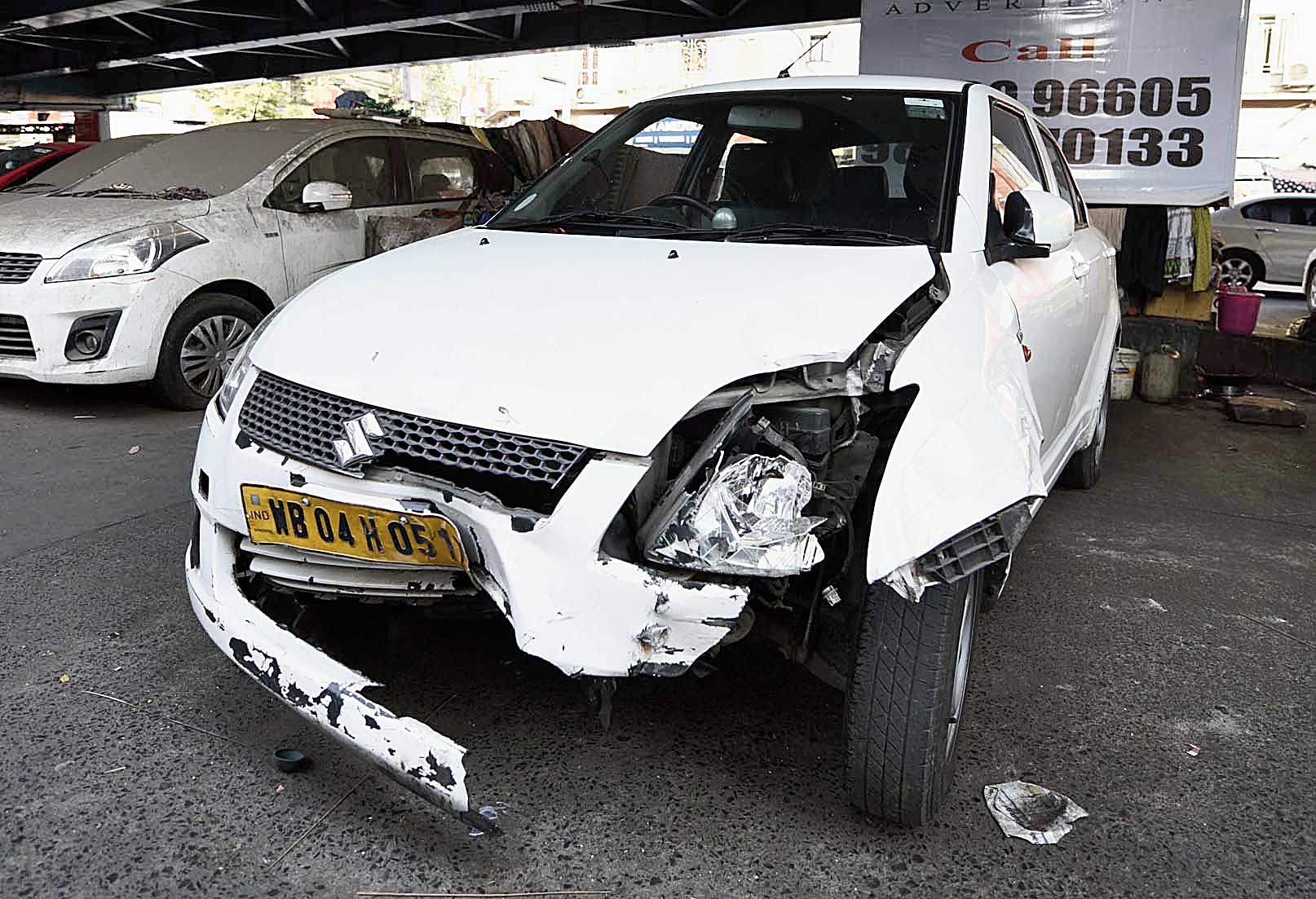 The basis of the case against him is that he knowingly violated the rule that prohibits a learner from taking the wheel without the supervision of a trainer or someone with a valid driving licence.
A learner's licence is a provisional legal document that enables a person to learn how to drive through public places, provided the person is accompanied or supervised by someone who holds a full-fledged licence for four-wheelers.
Eighteen is the minimum age eligibility for a learner's licence. An applicant has to first take a computerised test of driving-related information and score at least six out of 10.
Sources in driving schools said that although a person with a learner's licence has to undergo training for 30 days before appearing for the final driving test, there is sometimes "immense pressure" to fast-track the transition or issue a certificate saying that he/she has cleared the test without actually appearing for it.
In the absence of a strictly enforced time limit, learners get away with driving in public places at daytime.
The car Sumit had been illegally driving was traced around two hours after the accident, which occurred around 7am. The fatal squad of the traffic department was able to find the Swift Dzire because some eyewitnesses had noted down the car's registration number.
"The car was found abandoned near Mahanirban Math on Rashbehari Avenue, barely a kilometre from the accident site. The accused was arrested sometime later. He has been charged under sections 304 (culpable homicide not amounting to murder) and 279 (rash and negligent driving) of the Indian Penal Code," a police officer said.
A similar tragedy occurred a year ago in a lane off Rajdanga Main Road when a woman sitting behind the wheel after a decade's gap fatally injured a 70-year-old neighbour returning home from her morning walk.
Cops censured
Two officers of Gariahat police station have been "censured" for the alleged delay in identifying the owner of the white Swift Dzire involved in Thursday's accident.