IISER guardians irked with CBSE over affiliation
Parents call registration of Class IX students at another institution a mere 'consolation'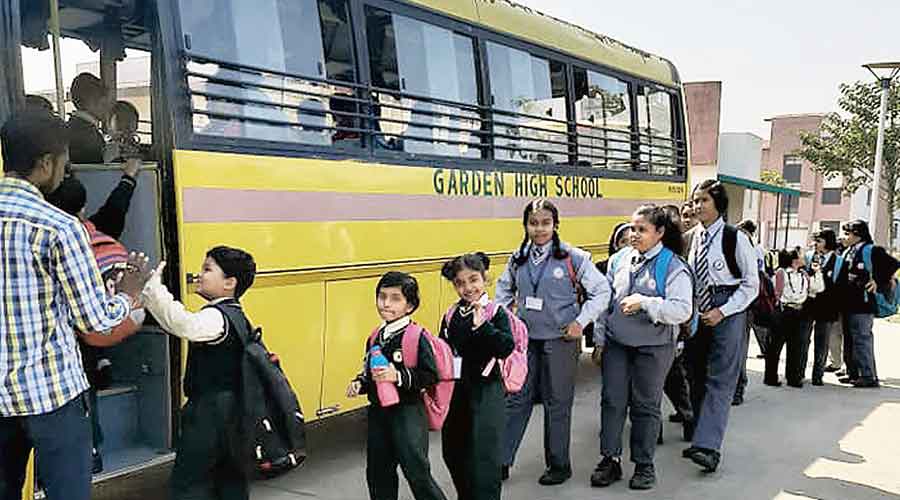 ---
|
Calcutta
|
Published 31.08.20, 02:24 AM
---
Guardians of students at the Garden High School-IISER in Nadia's Mohanpur have accused the Central Board of Secondary Education of skirting the core issue of its affiliation and have said registration of Class IX students at another institution is a mere "consolation".
"The CBSE has been playing with the future of students without granting affiliation to the school. It is not just a question of Class IX, but of around 400 other students who have been suffering from anxiety for two years. The issue remained unresolved halfway into a new academic year," said Anirban Mukherjee, a guardian.
However, the CBSE's action was in sync with an August 28 order by a division bench of Calcutta High Court. The order was issued on a petition by the CBSE which challenged a single-judge bench's directive on July 30.
Justice Soumen Sen had on July 30 directed the CBSE to issue provisional affiliation to the school and ensure admission to students who had cleared Class VIII. The order was issued on a petition by the Satikanta Guha Foundation (SGF) which runs the school.
During the hearing of the appeal on August 28, the CBSE assured the division bench that it would "register" students of Class IX with another school of equivalent standard, subject to parental consent so that the wards could appear in the board's final examination.
The division bench comprising Justice Indra Prasanna Mukerji and Justice Abhijit Gangopadhyay approved the CBSE's submission, setting aside the July 30 order, while offering the conditional option to register the students from Class IX within four weeks.
The division bench stated if the condition (registration of Class IX students) was fulfilled, the CBSE "may not provisionally affiliate the school" and" await the disposal of the appeal". Otherwise, said the court, the July 30 order (issue of affiliation) "shall remain in full force".
CBSE counsel U.S. Menon had assured the division bench of the registration of students.
The CBSE's move, however, was not well received by guardians. Goutam Majumder, a guardian, said: "The CBSE only pursuing the registration process is shocking."
T.K. Gopalan, the chief executive officer of the SGF, said the litigation was "jeopardising" the future of the students.
The CBSE had rejected the affiliation on the grounds that the school had no boundary wall and the NOC by the IISER-K had not been vetted by the Union HRD ministry.