Hornbill count begins in Buxa Tiger Reserve
Forest dept will extend survey to other forests of north Bengal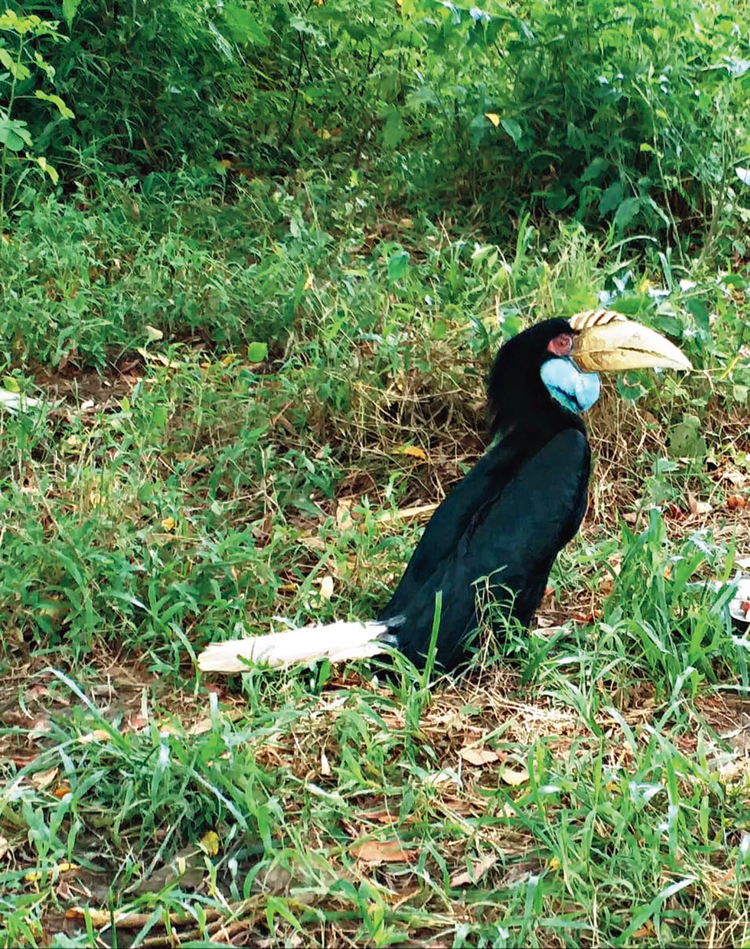 A rufous-necked hornbill in the BTR.
Picture courtesy: Bengal forest department
---
Alipurduar
|
Published 17.05.20, 09:32 PM
|
---
The Bengal forest department has started a survey of hornbills in the Buxa Tiger Reserve and will count the bird in other forests of north Bengal.
The census has been taken up in association with the Calcutta-based Nature Mates-Nature Club, while the Nature Conservation Foundation of Bangalore is extending technical assistance to the project.
According to senior foresters, hornbill is in Schedule 1 of the International Union for Conservation of Nature (IUCN)'s red data book.
In total, nine types of hornbills are found in India and five of them are seen in the Buxa forest. They are oriental pied hornbill, great hornbill, wretched hornbill, rufous-necked hornbill and grey hornbill.
"We have started the survey in the BTR. Aparajita Dutta, a known conservationist of hornbills, is helping us. After the BTR, we will conduct the survey in some other forests of north Bengal," Arjan Basu Roy, secretary, Nature Mate Nature Club, said over the phone from Calcutta.
"They include national parks and wildlife sanctuaries like Jaldapara, Gorumara, Mahananda and Neora Valley."
For the exercise, he said, they have drawn up 2X2km grids of the BTR area. Teams are moving into each grid and checking out the hornbill population, the condition of their nests, availability of food and some other details.
"Hornbills are important birds in nature conservation and considered important seed dispersers as they consume fruits and drop the seed on the ground which eventually leads to formation of new vegetation. If required, we would even plan making artificial nests for the protection of these species. The entire data would be collated and handed over to the state forest department, along with necessary recommendations," Basu Roy said.
According to wildlife conservationists, hornbills are omnivorous birds and eat fruits, insects and even smaller animals. These birds generally travel in pairs or small groups.
"The BTR has always been known as a heaven for birds. There are more than 500 species of birds in the BTR. The hornbill is one of the important birds which need conservation. The survey would help us know an estimated population of the five species of hornbills in north Bengal as a whole, along with details of their habitat, availability of food and whether any further intervention is required for their conservation," said Subhankar Sengupta, the field director of the BTR.