Hope of CT scan machine for Darjeeling
The date of opening of the technical bid has been scheduled for December 2, 2021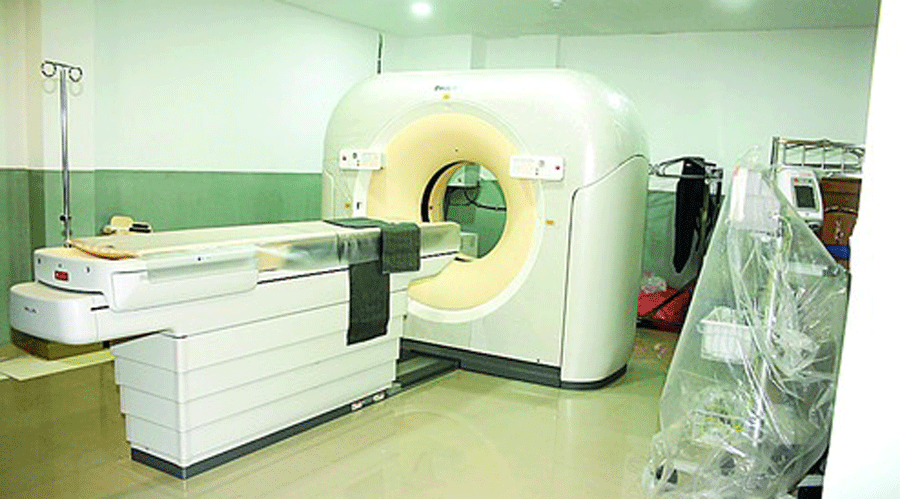 ---
Darjeeling
|
Published 15.10.21, 01:13 AM
|
---
Tourist hotspot Darjeeling will finally have a CT scan machine.
Sources said the state government has floated a tender to select a private partner for the establishment, operation, maintenance and management of a 16-slice CT scan machine at the Darjeeling District Hospital under public-private partnership (PPP) mode.
The date of opening of the technical bid has been scheduled for December 2, 2021.
During the first and second wave of the pandemic, Covid-19 patients in Darjeeling earlier had no access to a CT scan facility, which is one of the basic diagnostic tools for the treatment of the infection.
"A CT (computerised tomography) scan is the main diagnostic tool to see the severity of infection in the lungs but unfortunately we don't have a CT scan facility in Darjeeling," a doctor had said during the peak of the second wave.
Not just the district hospital but even the three private hospitals in Darjeeling town do not have a CT scan machine, forcing residents of Darjeeling town and adjoining areas to travel to Siliguri for tests and further treatment.
In May this year, Ajit Kumar Agarwala, a tea garden owner, had proposed to donate a CT scan machine to the Darjeeling district hospital at an approximate price of Rs 1.1 crore. But the government did not take his proposal up.
Amar Singh Rai, the chairman of Rogi Kalyan Samiti, Darjeeling District Hospital, had also flagged the lack of a CT scan machine and the problems faced by patients with chief minister Mamata Banerjee earlier this year.
"The CT scan machine in Darjeeling and a digital X-ray machine were approved in 2019 and the civil work and electrical work for the installation of the CT scan machine have been completed at the Darjeeling District Hospital," Rai, former Darjeeling MLA and former civic chairman, had written to Mamata.
Earlier this year, Covid-19 patients at the Darjeeling District Hospital initially had no access to X-rays and ventilators as well.
Subsequently, the X-ray and ventilator issues were resolved by the state government.