Hill tea garden stops work over bonus row
On October 11,7 hill unions had signed an agreement accepting 12 per cent of the bonus within 10 days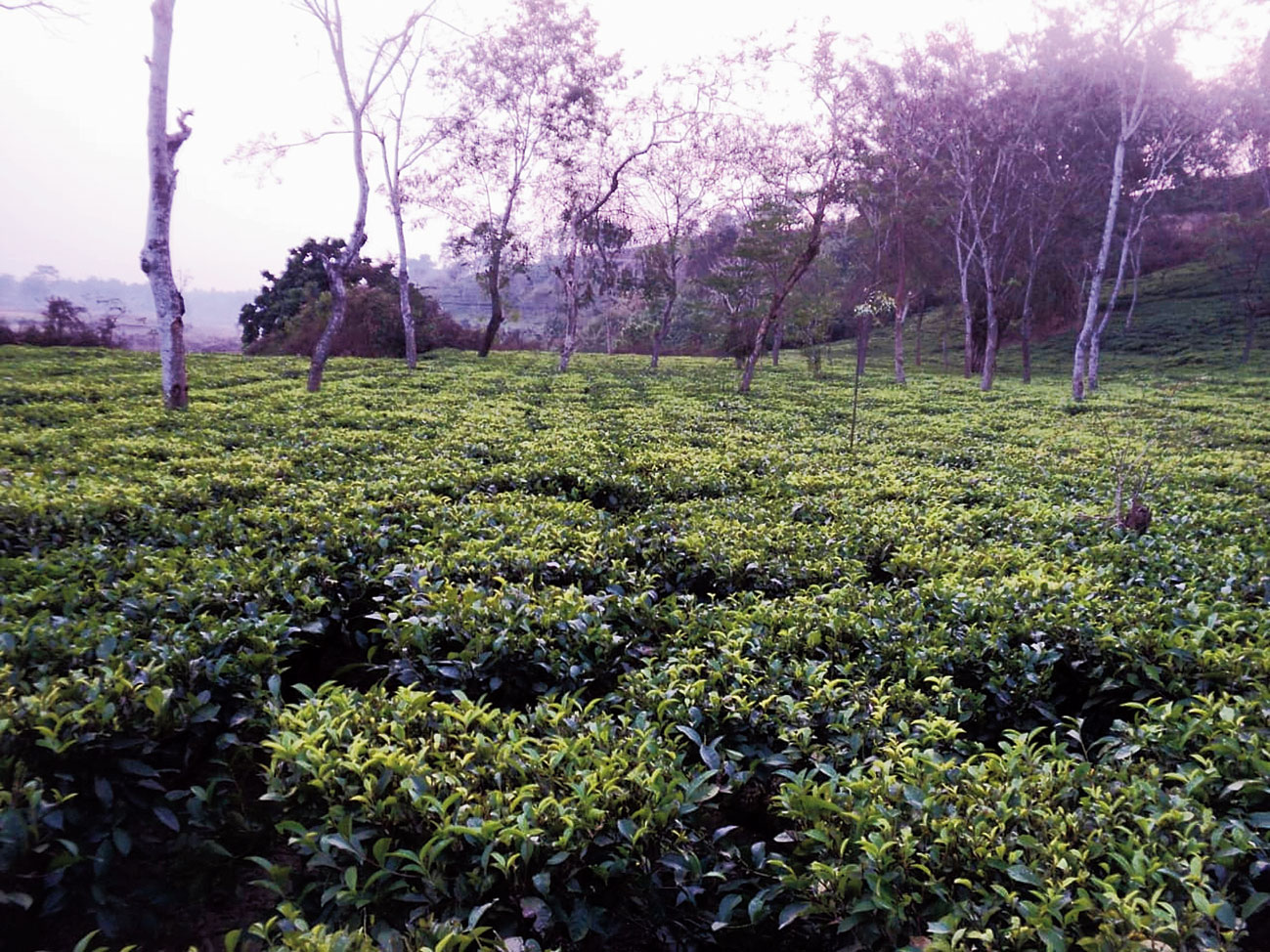 ---
---
Ambootia Tea, a flagship garden of the second largest group in the Darjeeling Tea industry, declared suspension of work on Tuesday citing labour problems centering on the simmering bonus issue.
The striking part of the row at Ambootia, owned by the Darjeeling Organic Tea Estates Pvt. Ltd, are statements about "complete lack of control" of union leaders on workers, who have been demanding a bonus of 20 per cent in one go.
On October 11, seven hill unions had signed an agreement accepting 12 per cent of the bonus within 10 days. The date for the remaining instalment is to be finalised in November.
Anil Bansal, director of the tea group, said: "Plucking and dispatch of made tea has been stopped for more than 20 days. Workers are coming but refusing to work. Some are leaving early. The management is feeling insecure. Union leaders have no control over the workers."
Leaders of the Gorkha Janmukti Morcha (Binay Tamang camp) and GNLF admitted they had no control over most of the 840 workers of the garden. "Workers are not listening to garden unit leaders, they are refusing to accept 12 per cent bonus," said Bharat Thakuri, general secretary, Darjeeling Terai Dooars Plantation Labour Union, the trade wing of Morcha (Binay camp).
D.K. Gurung, president of the GNLF trade union, said: "No union is to be blamed for this impasse. The workers are justified in their demand." The two unions are prominent at Ambootia.
Both unions blamed for the "problems" a statement attributed to an official of the Darjeeling Tea Association that the remaining bonus would be paid next year. "The statement has created uncertainty among the workers," said Thakuri. The official had subsequently clarified that his statement was "wrongly interpreted".
Both DTA and Binay camp leaders denied suggestions that such problems were becoming a trend.