Headlines 2019
We turn back the pages of the calendar for the year that will be over on Tuesday to check what made it to print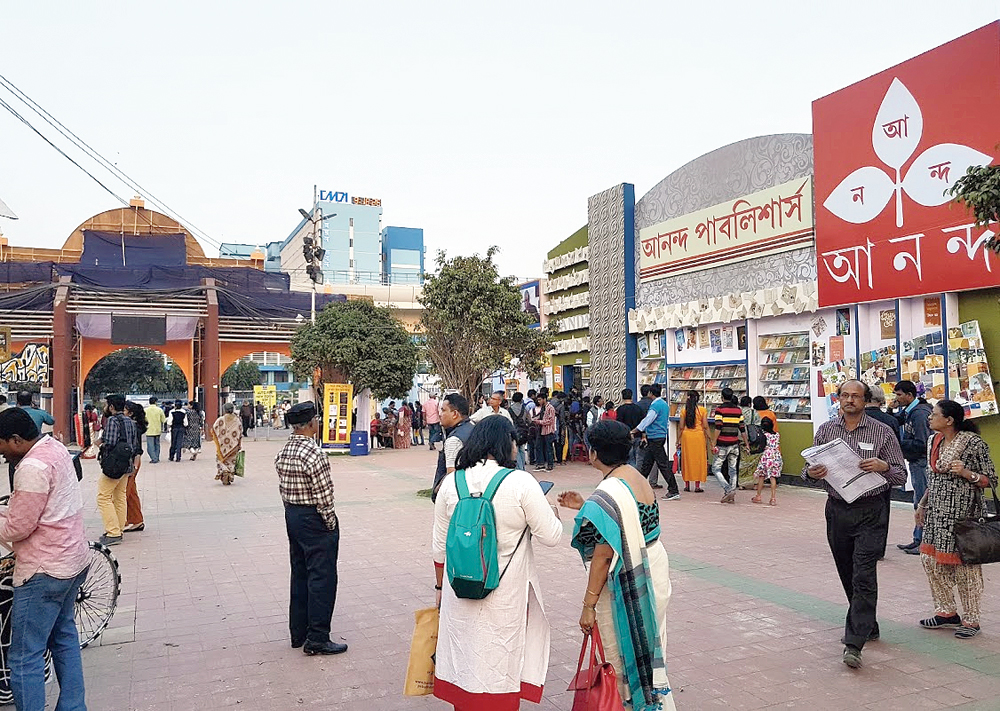 ---
---
January:
Milan Mela's loss was Salt Lake's gain. With the fairground opposite Science City still under renovation, the International Kolkata Book Fair was held at Central Park Fairgrounds for the second year in a row. The chief minister inaugurated it on January 31 and the fair continued till February 11.
After a long wait, the Biswa Bangla Gate, as the Kolkata Gate is formally known, was inaugurated by the chief minister from the dais of the Book Fair. While only the viewing gallery was opened at first, Cafe Ekante started serving meals soon afterwards. Tickets to the New Town tourist spot can only be purchased online.

February:
An animal welfare NGO Happy Hearts of Kolkata starts ambulance service for street animals of Salt Lake, New Town and nearby areas. They also start a seven-cottah animal shelter behind Sector V. Their helpline is 6289770078 and 9836162918.
The Asiatic Society opened a centre in Salt Lake. Located in CL Block, the branch is named Rajendralala Mitra Bhavan, as a tribute to the Indologist who became the first Indian president of the society in 1885. The centre documents Mitra's work and also has a digital library.
Taking a cue from the rising number of pets, New Town Kolkata Development Authority (NKDA) opened a pet creche, clinic and burial ground. In April, it was decided that the burial ground would be open 24x7. The facility is near the Candor TechSpace building.

March:
NKDA started implementing waste segregation in New Town in phases from the start of the month. Residents now have to maintain two bins — for kitchen and dry waste — and hand the contents over to the garbage man separately. The wet waste is turned to compost and the dry waste recycled. The move was introduced in Sector V soon after.
Bengal's longest flat road circuit for skating was inaugurated at Bidhan Sishu Udyan on March 31. The track is 320m long, 6m wide. Students can train and practise at the Ultadanga centre.
April:
New Town got a nine-hole golf course near gate 6, Eco Park. The park had had a driving range since 2017, with 12 bays, but now experts, beginners and children can all book time and play at the course.
May:
The twin townships went to vote for the Lok Sabha elections on May 19. While the Barasat parliamentary constituency, under which both townships fall, was retained by Trinamul Congress, BJP got a lead in the Bidhannagar Assembly constituency. Trinamul's Kakoli Ghosh Dastidar continues as MP.
June:
Salt Lake got a weather observatory under the India Meteorology Department on June 11. Named Meteorological Observatory Salt Lake, the Sector V centre measures maximum and minimum temperature, humidity, rainfall etc. This is the third of its kind in the city after the ones in Alipore and Dum Dum.
Snehodiya, the senior citizen's home in New Town, was inaugurated by minister Firhad Hakim on June 25. It has 57 double rooms and 90 single ones with facilities like dining, housekeeping, laundry and round-the-clock medical assistance.

July:
After months of speculation, Sabyasachi Dutta stepped down as mayor of Bidhannagar Municipal Corporation on July 18, after it became clear he would not have the support to win a no-confidence motion that Trinamul was planning to move against him.
A commercial court was inaugurated in the Finance Centre (the building that houses Mothers Wax Museum) on July 5. The court caters to those filing high-value commercial suits in the jurisdiction of North 24 Parganas, Nadia, Howrah and Hoogly.
NKDA launches a helpline — 1800-103-7652 on July 2. Callers can enquire about mutation certificates, building plan sanctions or even information about tourist spots in New Town like Eco Park and the wax museum.

August:
Beating contenders like deputy mayor Tapas Chatterjee and MLA Sujit Bose, Krishna Chakraborty took oath as mayor on August 10. Chakraborty had been chairperson of the erstwhile Bidhannagar Municipality too. Anita Mondal took over as chairperson and Debraj Chakraborty as mayoral council member in charge of sports, a post left vacant when councillor Prosenjit Sardar quit after Dutta resigned on July 18.
September:
The corporation started drone surveillance to identify mosquito-breeding grounds in Duttabad as part of its dengue-prevention drive. The surveillance will be mainly done on construction sites, bridges and flyovers and be used to map mosquito-breeding sites across wards.
October:
A fire broke out in the basement of AMP Vaisaakkhi mall at a time when hundreds of shoppers and employees were inside. Everyone was evacuated and no one was hurt, although many vehicles were charred. Shops and offices in the mall started opening later in the year.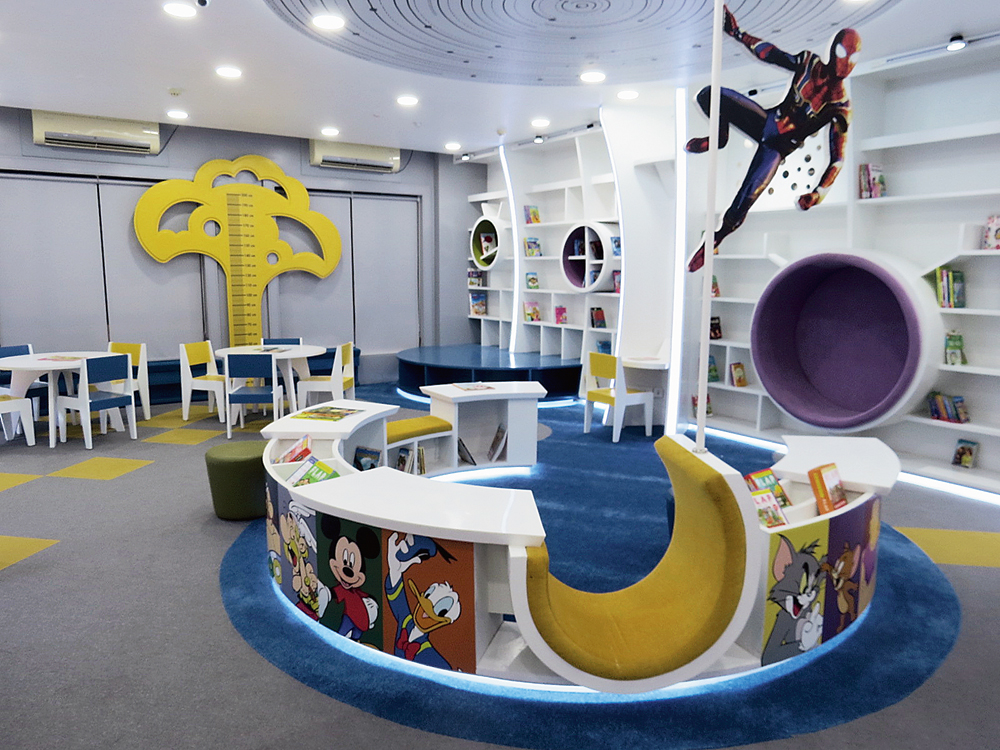 November:
A "smart" library opened at Nazrul Tirtha on November 12. Run by Housing and Infrastructure Development Corporation (Hidco), it has over 4,000 books besides e-readers, audio-visual rooms, kids' sections etc.
Two police stations were inaugurated in New Town on November 27. One is near the Eiffel Tower replica at Eco Park and the second, called Technocity, is at a rented space near the Sukhobrishti complex of Action Area III. The thana opposite Tata Medical Center remains where it is.
Sprinkler vehicles start plying around Salt Lake and Rajarhat, in a bid to wet the roads and suppress dust, that has become a major source of pollution. The initiative is taken by the state pollution control board that provided funds to municipalities to operate the vehicles.

December:
After being fined repeatedly by the National Green Tribunal, BMC stops dumping garbage at Mollar Bheri behind Sector V. As per a deal with Calcutta Municipal Corporation, it starts sending waste to Dhapa from December 16. But after February, it has to find another dumpyard for itself.
Bidhannagar Police launched an all-woman patrol team on Christmas. Comprising women personnel from all the police stations under its jurisdiction, the team will work to prevent crimes like molestation and harassment. The police also launched a women's helpline 7044222333.