Govt didn't respond, so no fair, says Visva-Bharati vice-chancellor
Chakrabarty's comment regarding the traditional fair was the first public statement from the varsity authorities as no official notice or statement was issued earlier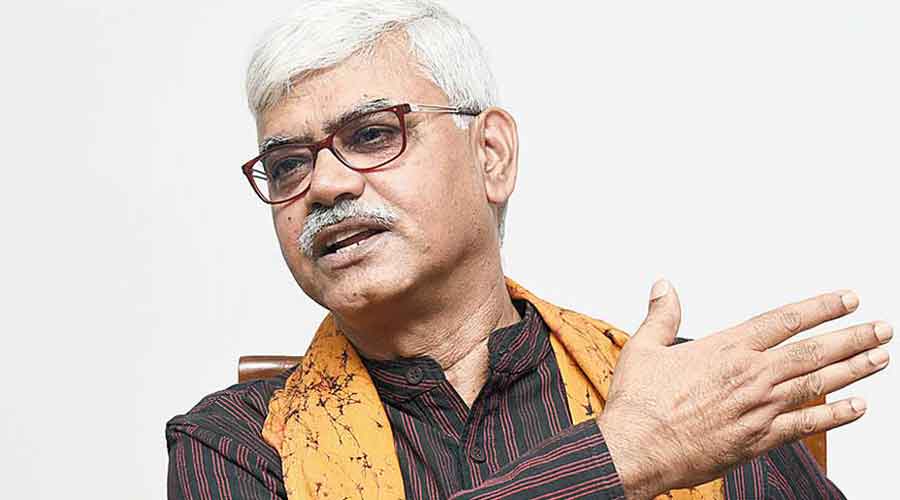 Bidyut Chakrabarty.
File photo
---
Santiniketan
|
Published 24.12.21, 01:44 AM
|
---
Visva-Bharati vice-chancellor Bidyut Chakrabarty on Thursday accused the state government of not replying to three letters written to the health secretary and cited it as one of the reasons behind not organising the century-old fair this year.
"We are sorry as we could not organise Pous Mela this year despite our efforts since October this year. The central government directed us to communicate with the state government for Covid related protocol but a letter and three reminders to the health secretary of the state government were not answered. So, at last we came to a decision that we would not be able to organise the fair amid this (pandemic) situation," said Chakrabarty from a cultural event on the campus.
Chakrabarty's comment regarding the traditional fair was the first public statement from the varsity authorities as no official notice or statement was issued till the fair was begun. 
Many varsity insiders think that Chakrabarty had tried shifting the blame on him for not organising the fair by passing the ball to the state government.
"It is ridiculous what the VC had said today because he never called a meeting with the local bodies like municipality or the district administration whether he had the desire to organise the fair.
Actually he is of RSS-mindset and working to ruin the culture of Rabindranath Tagore as per direction of his bosses in Delhi. If he had the wish, why did he not call a meeting earlier? Local bodies and state government help varsity authorities to organise the fair and other festivals," said Chandranath Sinha, who is an MLA from Bolpur and minister in the department of medium, small and micro enterprises.
"We don't know whether he wrote to the state government at all," Sinha added.
This year, Visva-Bharati did not organise the fair and Bangla Sanskriti Mancha arranged an unofficial fair at Dak-Bungalow ground in Bolpur which was inaugurated on Thursday.