Government mulls lower tax for app bikes
Move aimed at encouraging switch to contract carriage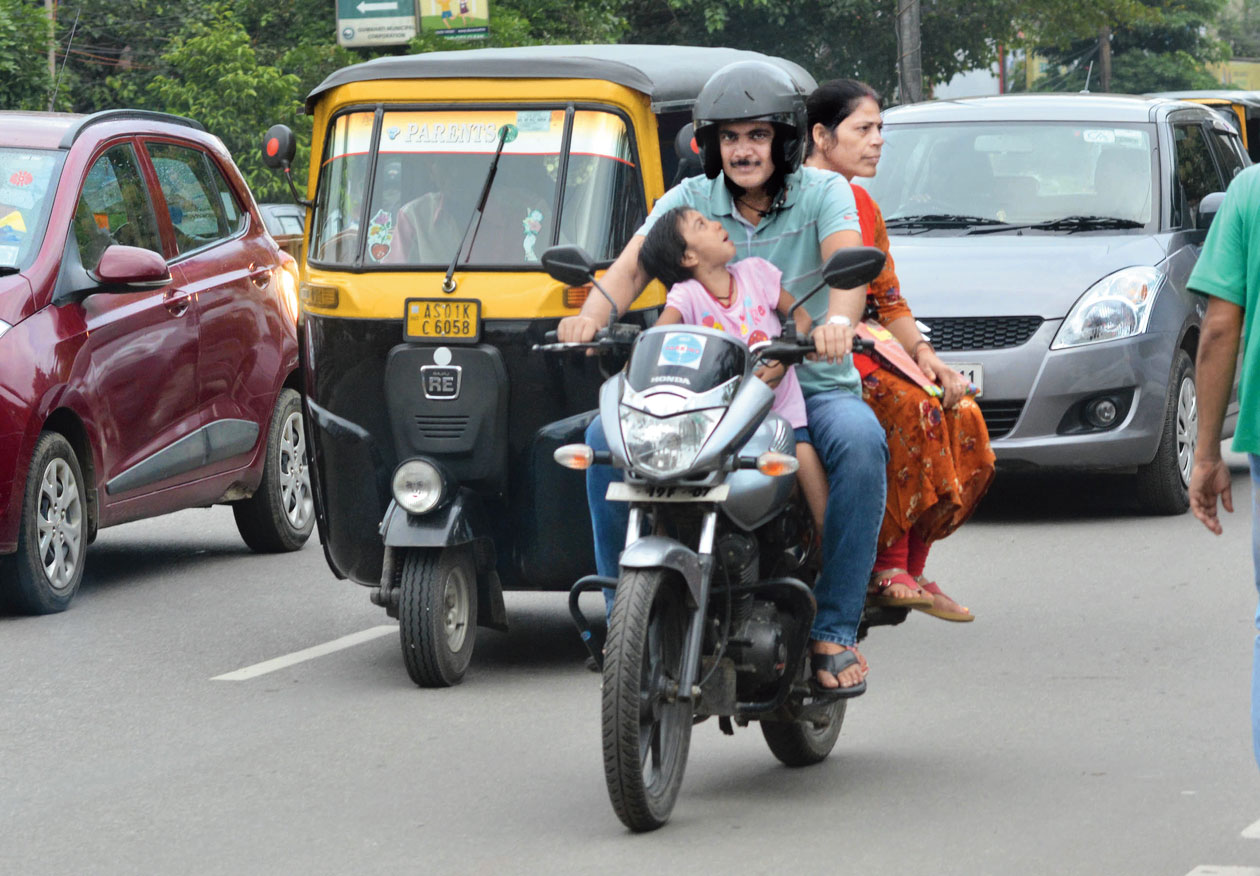 ---
|
Calcutta
|
Published 10.10.19, 08:13 PM
---
The state government is considering a proposal to reduce the annual road tax for commercial two-wheelers in a bid to encourage bikers on e-commerce, app cab and food delivery platforms to switch from the private to commercial licence plate.
According to the proposal, two-wheelers with private number plates engaged in commercial activities will be charged Rs 780 annually if the owners get them registered as "contract carriages" (commercial vehicles).
Now, the annual road tax for a two-wheeler plying as a "contract carriage" is at least Rs 8,000.
The transport department's proposal has been cleared by the finance department, officials said. The state cabinet will take the final call.
Government officials said the existing steep tax rate was the key reason why hundreds of bikes were being allowed to operate for commercial purposes — as bike-taxis or to deliver food or other items.
"The idea is to generate employment for a large number of people who have been using two-wheelers for commercial activities illegally," an official in the transport department said.
"We have worked out a road tax that would be affordable for all. This will encourage them (bike users) to register their vehicles as contract carriages."
Owners of vehicles with up to seven seats have to pay 1.2 per cent of the ex-showroom price or Rs 8,000, whichever is higher, to register the vehicles as contract carriages. That amount has to be paid every year as road tax.
Ever since bike-taxis were introduced and it was reported that Rs 8,000 was unaffordable for most two-wheeler operators, the government has been trying to arrive at a figure that would be acceptable to all.
Many two-wheeler owners, including those working on e-commerce and food delivery platforms, said they would not pay the same amount as that of an MUV owner to make the switch.
"An average price of a two-wheeler is Rs 65,000 and 1.2 per cent of the amount will be Rs 780. That will be acceptable to all," said an official in the finance department.
The owner of a non-commercial two-wheeler pays nine per cent of the ex-showroom price for tax for a 15-year period.
Rapido, which operates bike-taxis, refused to answer queries on the issue.
An Ola Bikes spokesperson said: "We are running a pilot in Calcutta to understand the market and its unique requirement better. Ola will scale up operations once the pilot collects enough data and stats. Ola is working with the authorities to ensure favourable policy guidelines and framework are put in place that benefits the customers and driver communities in the city."
Subhankar Mondal, who works for an e-commerce company as a delivery person and is on the Ola bike platform, had been caught by the Howrah police while he was dropping a passenger there. "I pleaded with the policeman and he let me go with a warning."