GNLF leader joins Morcha
Slogan of reality is finding acceptance in the hills: GJM chief Binay Tamang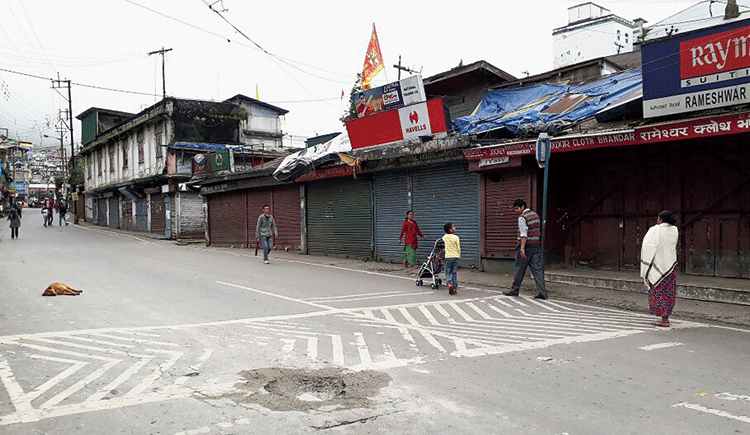 ---
---
Gorkha Janmukti Morcha chief Binay Tamang on Friday said the "politics of reality" was making inroads in the Darjeeling hills after admitting that his "slogan" had very little takers till a few months ago.
The trigger behind his statement was the switchover of an influential leader of the Gorkha National Liberation Front, Nawal Bomzon, along with "350 party supporters" from the Pokhriabong-Chamong area of the hills.
Many believe that politics of "emotions" is the most efficient influence in hill politics.
Tamang, speaking at the "switchover" ceremony at Soureni, about 7km from Mirik, said: "Since 2017 we have been talking about the politics of reality, politics of reality over emotions, about new thoughts, new ideas, but we have faced setbacks."
"With the joining of Nawal Bomzon along with 350 supporters from the Pokhriabong-Chamong area and taking into account the recent switchovers, we think that our slogan of reality is finding acceptance in the hills," said Tamang.
Bomzon clarified that the GNLF leadership's attitude to discard opinions of "committed cadres" was the reason behind him leaving the party.
"We revived the GNLF (post-2007) on the banks of the Balasun river as we could not talk about the GNLF in the villages. Of late, the GNLF leadership has stopped taking our opinion," said Bomzon.