Global goal on KIIT radar
Bhubaneswar varsity one of 10 to receive eminence tag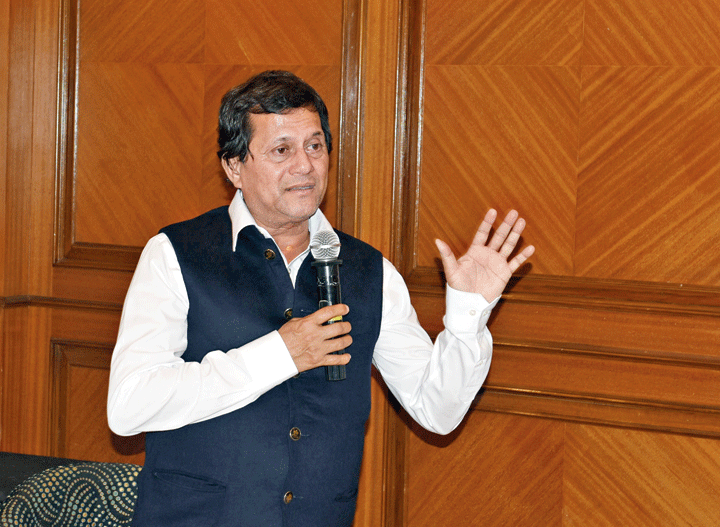 ---
|
Calcutta
|
Published 16.11.19, 08:39 PM
---
The KIIT University, Bhubaneswar, is focusing more on research and innovation to transform itself into a world-class institute after receiving the Institute of Eminence tag from the Centre, KIIT founder Achyuta Samanta said here on Saturday.
"Ours is a young university. Research and innovation are the most important hallmarks of a world-class university. Our focus has always been on quality research. We have a very efficient faculty. Their high-quality research has helped us achieve the Institute of Eminence tag," Samanta said.
KIIT University, which is 22-years-old, is one of the 10 private universities in the country to have been awarded the tag by the HRD ministry in September. It is the youngest of the lot, Samanta said.
KIIT had started from a rented house with a seed capital of Rs 5,000 and 12 students.
It now has 23 campuses spread across 450 acres with close to 30,000 students.
The university offers courses in engineering, science, arts, management, medical science, dental science, biotechnology, law, fashion technology, media studies, and film and television studies.
At least 25 per cent of the students in almost all courses are from Bengal, Samanta said. "We receive several applications from students of Bengal seeking admission to many of our courses. The demand from this state is increasing every year."
The institute has focused on students' placement from the beginning. Almost all students graduating from the institute get jobs through campus placements, he said.
This is one of the reasons why students from Bengal flock to KIIT, a professor of Jadavpur University said.
"Private institutions in Bengal, particularly engineering colleges, have adequate infrastructure. But city students go to institutes in other states like the KIIT for jobs," the professor said.
More than 2,000 foreign students from over 50 countries are pursuing higher education at the institute.
"We have given much emphasis on creating modern infrastructure for conducting advanced researches in diverse areas. Our aim is to attract more foreign students in the coming years," Samanta said.