Genius and enigma of Annapurna Devi
Her musical genius remained as much a part of folklore as her marriage to Ravi Shankar and subsequent withdrawal from public life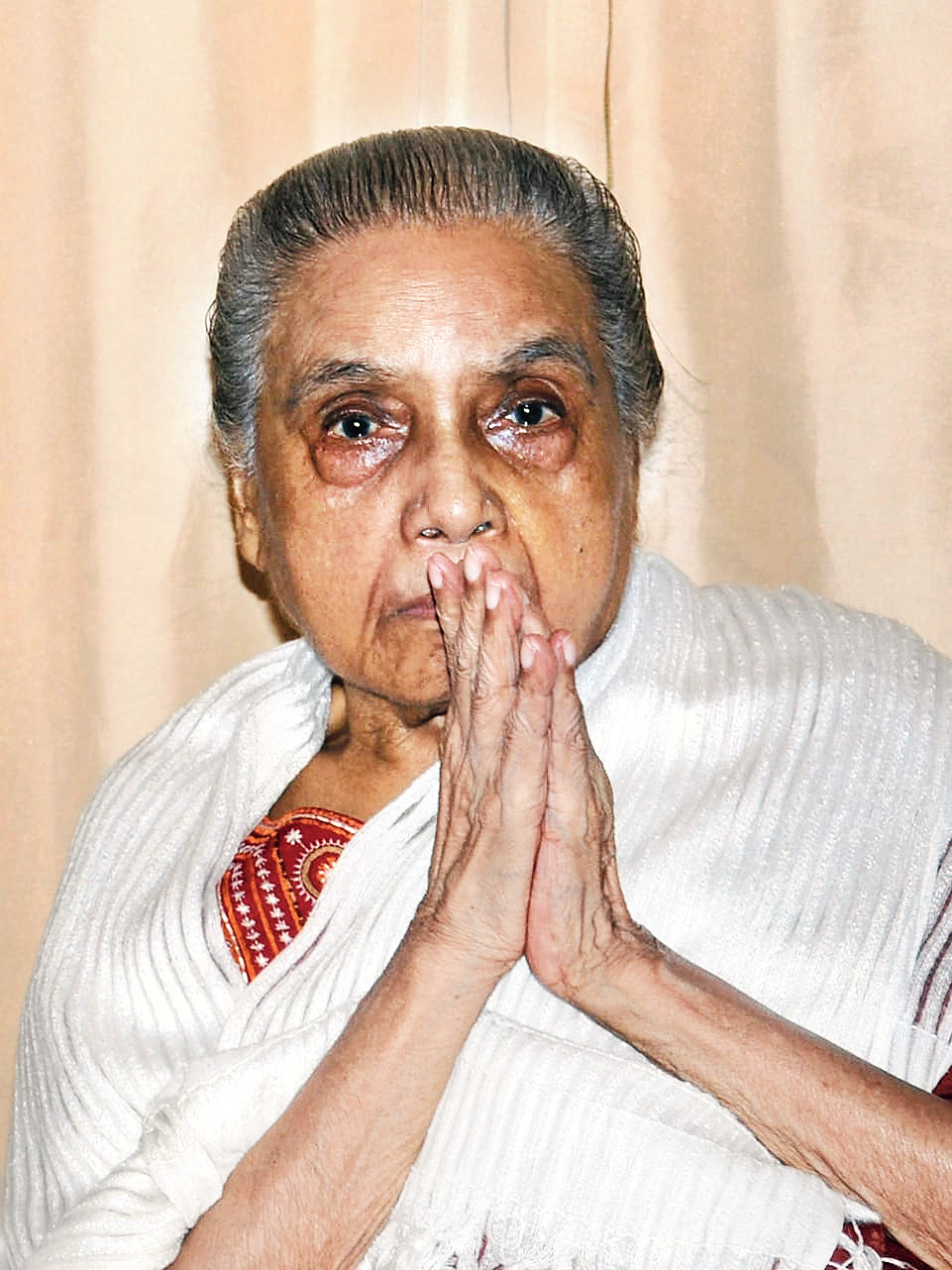 Annapurna Devi
File picture
---
Calcutta
|
Published 13.10.18, 09:01 PM
|
---
Annapurna Devi, doyenne of Hindustani classical music, surbahar exponent and the first wife of Pandit Ravi Shankar, died at Breach Candy Hospital in Mumbai on Saturday morning. She was 91.
She was suffering from respiratory infection and other age-related problems.
Annapurna Devi was the daughter of classical music legend Ustad Allauddin Khan and the younger sister of sarod wizard Ustad Ali Akbar Khan.
Born Roshanara Khan in the princely village of Maihar in the then Central Provinces (now Madhya Pradesh) on April 23, 1927, she was trained in vocal music, the surbahar (bass sitar) and the sitar by her father.
Roshanara took the name Annapurna and got married to Ravi Shankar, another student of her illustrious father, in 1941. Their only son Shubhendra Shankar or Subho was born in 1942. He died of pneumonia in the US in 1992.
After the wedding, the couple had moved to Mumbai (then Bombay) and had a brief concert career where they played both duets and as standalone artistes to applause across the country.
However, the marriage ran into rough weather shortly afterwards and Annapurna Devi withdrew herself from a concert career, speculation about which raged across the music world for more than half a century. The story of Hrishikesh Mukherjee's Abhimaan starring Amitabh Bachchan and Jaya Bhaduri is thought to be based on the marriage of Annapurna Devi and Ravi Shankar.
A puritan, Annapurna Devi was allegedly enraged when she came to know that Ravi Shankar was dating Kamala Shastri, the sister of his elder brother Rajendra Shankar's wife Lakshmi Shankar. Another reason that reportedly led to differences between the couple was that Annapurna Devi wanted to steadfastly stick to the music her father had taught her, while her husband always looked for opportunities to experiment.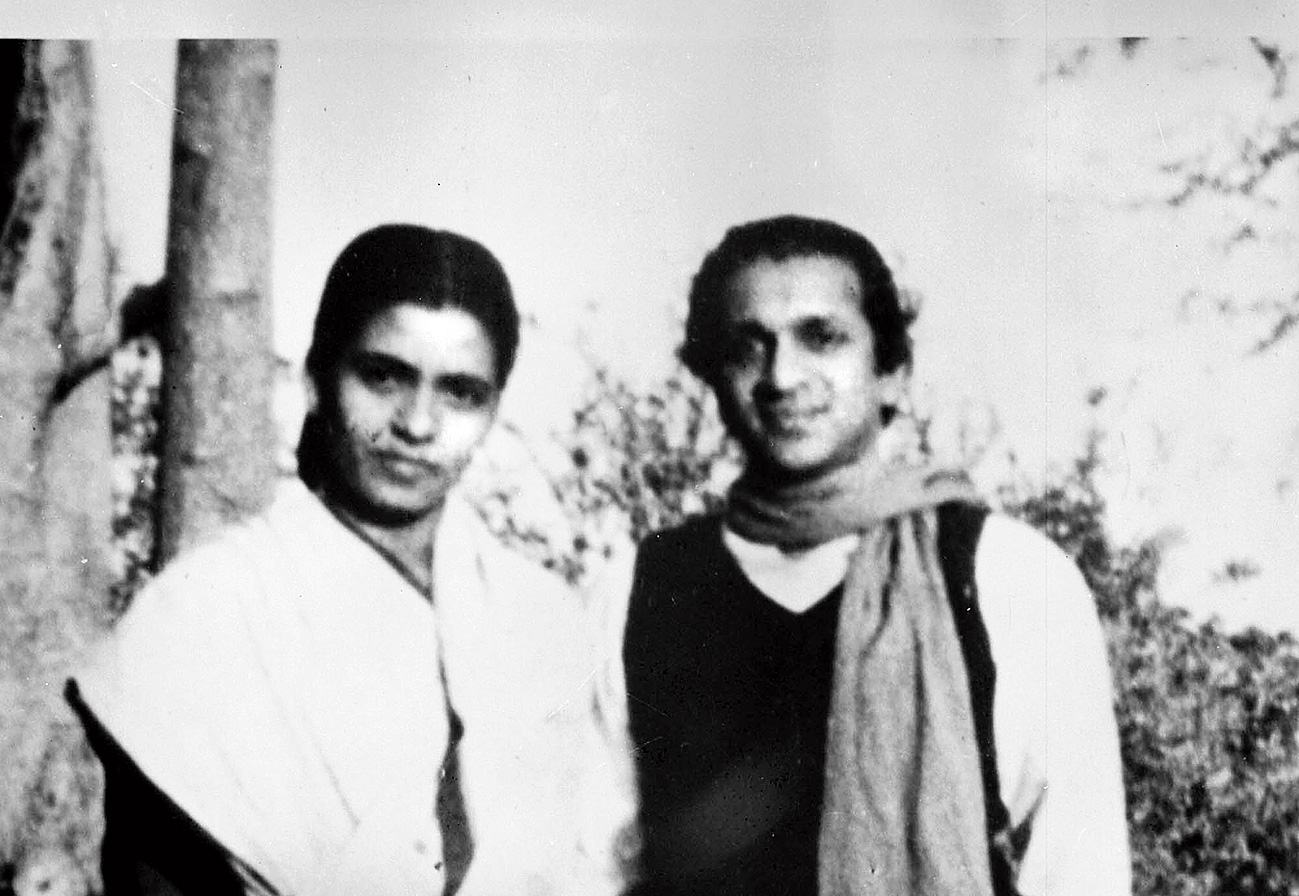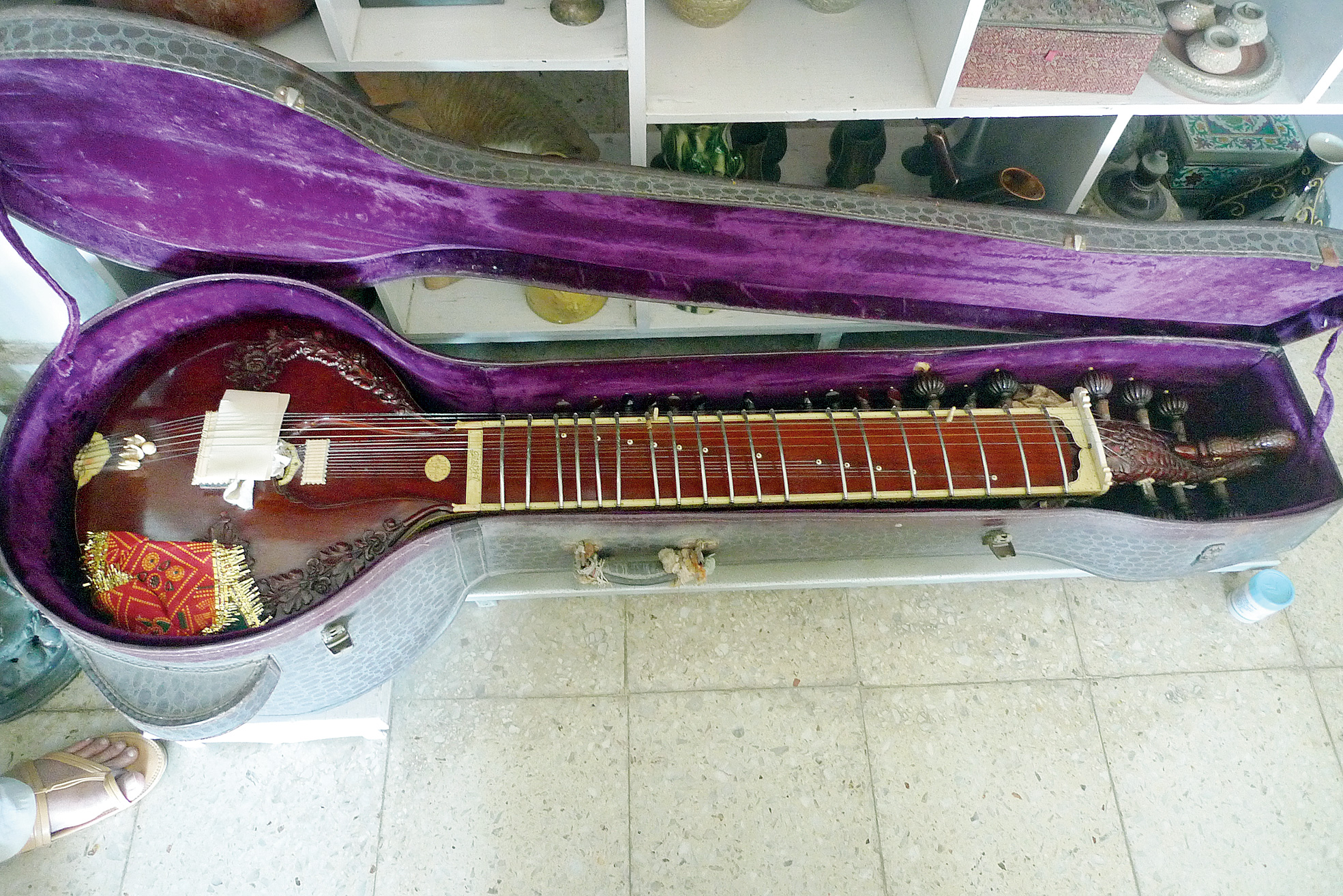 However, what acted as the last straw leading to their break-up was when connoisseurs and music critics pitted Annapurna Devi against Ravi Shankar.
The duo separated in the 1960s. Ravi Shankar entered into a live-in relationship with Kamala and moved to the US, although officially remaining married to Annapurna Devi who continued to live in Mumbai.
After decades of silence on why she withdrew from a concert career, Annapurna Devi told this reporter in an interview in 2014 that she was drawing more applause from connoisseurs and music critics whenever she and Ravi Shankar performed together and that this also contributed to marital discord.
"Panditji (as she addressed Ravi Shankar) was not happy as I received more appreciation than he did from both the audience and the critics whenever we performed together. This had a negative impact on our marriage," she said in the interview.
"Although he (Ravi Shankar) never categorically stopped me from performing in public, he made it clear in several ways that he was not happy with the fact that people were appreciating my music more," Annapurna Devi had said.
Following her break-up with Ravi Shankar in the 1960s, she virtually led the life of a recluse, repeatedly turning down invitations to perform from across the world, even from leaders such as Indira Gandhi. In absentia, she was conferred with honours, including the Padma Bhushan in 1977, the Sangeet Natak Akademi Award in 1991 and the Desikottama from Visva-Bharati in 1999. However, no award or concert invitation could lure her to come out of her self-imposed exile. She never recorded any album either.
But Annapurna Devi remained a teacher extraordinaire who spread her father's musical legacy among a select few — notable among whom are Pandit Nikhil Banerjee, Ustad Bahadur Khan, Ustad Aashish Khan, Pandit Hariprasad Chaurasia and Pandit Nityanand Haldipur.
The marriage of Annapurna Devi and Ravi Shankar ultimately ended in a formal divorce in 1981, following which she married her student Rooshikumar Pandya. Pandya took care of her till his death in 2013. After that, she was mainly looked after by her student Haldipur.
"Very sad to know that Ustad Allauddin Khan Saheb's daughter Annapurna Devi is no more. She was like an elder sister to me. I pray that her soul rests in peace," Ustad Amjad Ali Khan tweeted on Saturday.
Throughout her life, Annapurna Devi's musical genius remained as much a part of folklore as her marriage to Ravi Shankar and subsequent withdrawal from public life.
Vocalist Ustad Amir Khan had famously said: "Annapurna Devi is 80 per cent of Ustad Allauddin Khan, Ali Akbar is 70 per cent and Ravi Shankar is about 40 per cent."
Ali Akbar had reportedly agreed with this assessment and said: "Put Ravi Shankar, Pannalal (flautist Pannalal Ghosh) and me on one side and put Annapurna on the other and yet her side of the scale will be heavier."