Four police chiefs in four days
The flip-flop betrays indecisiveness at the helm of the state government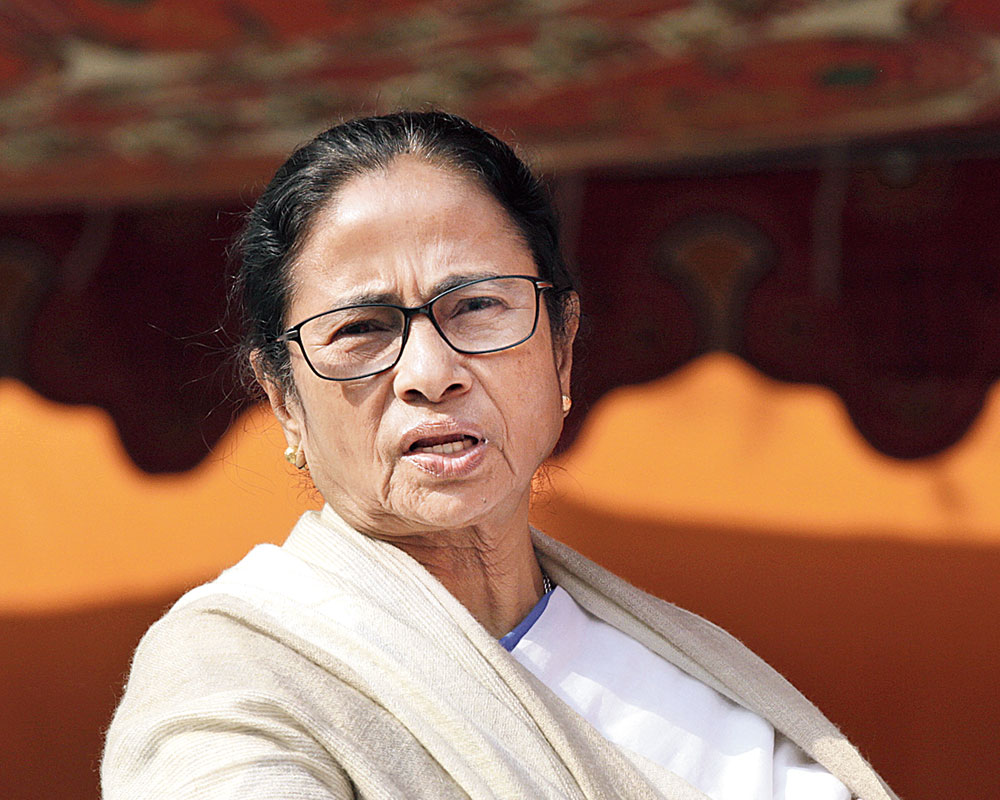 ---
|
Calcutta
|
Published 29.05.19, 09:35 PM
---
The Bidhannagar police chief has been shuffled four times in as many days along with other stop-start changes in key Bengal appointments since the election results, betraying indecisiveness at the helm of the state government.
"There seem to be more changes in the offing…and some of these may also change. This is unprecedented," said a source. The changes are being made since Sunday when the poll panel lifted the model code of conduct.
In case of IAS officers, North 24-Parganas district magistrate Antara Acharya was transferred to the finance department on Monday. On Wednesday, the 2006 batch officer was shifted again, this time as the CEO of the Calcutta Metropolitan Development Authority (CMDA).
Another surprise move was the appointment of Sanjay Bansal, a 2004-batch IAS officer, as the DM of Darjeeling, replacing Joyoshi Dasgupta, who has been sent to the food and supplies department. The BJP won the Darjeeling seat for the third time.
"This is surprising. Bansal is too senior to be a district magistrate. It sends the message that the chief minister does not have enough trusted junior officers to be sent to districts. This order is also likely to change," said an official.
But it is the repeated changes in the Bidhannagar police brass that have drawn the most attention. Bidhannagar police is considered the most important after the force in Calcutta because of its proximity to the city. The area is home to many VIPs.
Gyanwant Singh, who had been removed as the Bidhannagar commissioner by the election commission, was reinstated by the state government on Sunday, only to be replaced by Nishat Pervez on Monday. The next day, the government sent Pervez back to his previous posting in the CID and replaced him with B.L. Meena, who was earlier posted as the Siliguri commissioner.
On Wednesday, the government asked B.L. Meena to stay back in Siliguri and posted Laxmi Narayan Meena — who helmed the Asansol-Durgapur commissionerate — as the new commissioner of Bidhannagar.
Not just Bidhnanagar, the chief minister reversed an order issued on Tuesday on the Howrah and Siliguri police commissionerates. She also changed the Barrackpore commissioner in barely three days. The BJP has won the Barrackpore seat as well as the Bhatpara bypoll in the area.
According to the order on Wednesday, Gaurav Sharma, who was posted as Siliguri commissioner on Tuesday, will now take charge in Howrah.
Tanmoy Ray Chaudhuri, posted to Howrah on Tuesday, has been sent to Barrackpore. D.P. Singh was posted as the Barrackpore commissioner on Sunday. Now, he has been made the Asansol-Durgapur police boss. "It is clear the chief minister no more trusts many of the officers after the polls," said a Trinamul source.
The matter was discussed in a meeting the chief minister chaired at her home on May 25 during which the party's Lok Sabha poll results were reviewed, sources said.